close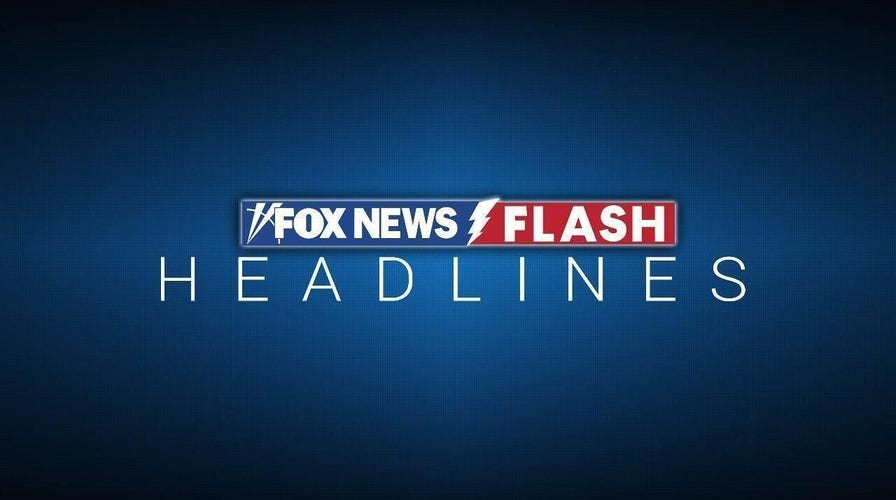 Video
Fox News Flash top headlines for September 12
Fox News Flash top headlines are here. Check out what's clicking on Foxnews.com.
A Montana man who was mauled by a grizzly bear that bit off his lower jaw is doing well at a hospital in Salt Lake City but has a long recovery ahead, his family said Monday.
Rudy Noorlander, the owner of a snowmobile and all-terrain vehicle rental business in Big Sky, "is projected to be in the hospital for surgeries until October" after the attack last Friday, his daughter KateLynn Davis said via Facebook.
Noorlander was helping two hunters who rented ATVs from his business as they tried to find a deer they had shot in southwestern Montana, according to Davis.
MONTANA NAVY VETERAN HAD JAW TORN OFF IN HORRIFYING GRIZZLY ATTACK, FAMILY SAYS
They tracked a deer that wasn't the one the hunters shot, and Noorlander spotted a smaller grizzly. He was pulling out his gun to try to scare it away when a larger bear attacked him, Davis wrote.
Noorlander's gun misfired and he didn't have time to grab his bear spray from his backpack, so he tried to punch the animal "in hopes of slowing it down," according to Davis.
"Unfortunately it did not, and after the first punch the grizzly was on top of Rudy," Davis wrote on a GoFundMe page. "The grizzly left a large scratch down his right chest, bit his arms, legs, and to top it all off, gave him as what Rudy describes as the most disgusting French kiss of his life before biting down and tearing off his lower jaw."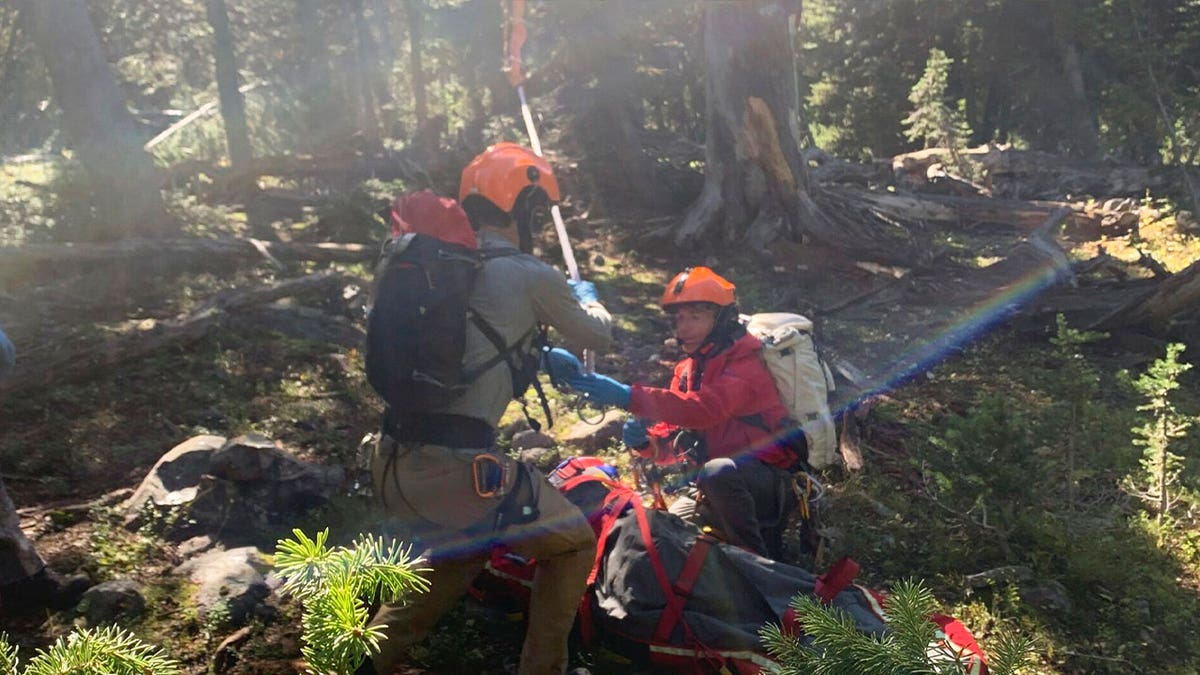 A search and rescue team hook up rope hanging from a rescue helicopter to a basket holding Rudy Noorlander after Noorlander was mauled by a grizzly bear on Sep. 8, 2023.  (Gallatin County Sheriff Search and Rescue via AP)
One of the two hunters shot at the bear and it left the area, said Morgan Jacobsen, a spokesperson for Montana's wildlife department.
Gallatin County Sheriff Search and Rescue team members airlifted Noorlander out of the area and a medical helicopter flew him to the hospital in nearby Bozeman, the sheriff's office said. After being stabilized, Noorlander was flown to the University of Utah Hospital for further treatment, Davis said.
GRIZZLY BEAR MAULS MONTANA HUNTER IN CUSTER GALLATIN NATIONAL FOREST
The attack happened south of Big Sky, a popular resort area about 55 miles north of Yellowstone National Park. The U.S. Forest Service implemented an emergency closure in the area while authorities looked for the bear.
The grizzly had not been found as of Monday, and no bears at all had been located in the area, according to Jacobsen.
CLICK HERE TO GET THE FOX NEWS APP
The agency is still investigating, but believes the grizzly bear was protecting an animal carcass it had cached nearby.
"By all indications this was a defensive encounter," Jacobsen said.
The mauling happened a week after a female grizzly that fatally attacked a woman near West Yellowstone in July was killed by wildlife officials after the bear and a cub broke into a house near West Yellowstone. Officials say that bear had also mauled and injured a man in Idaho in 2020.