close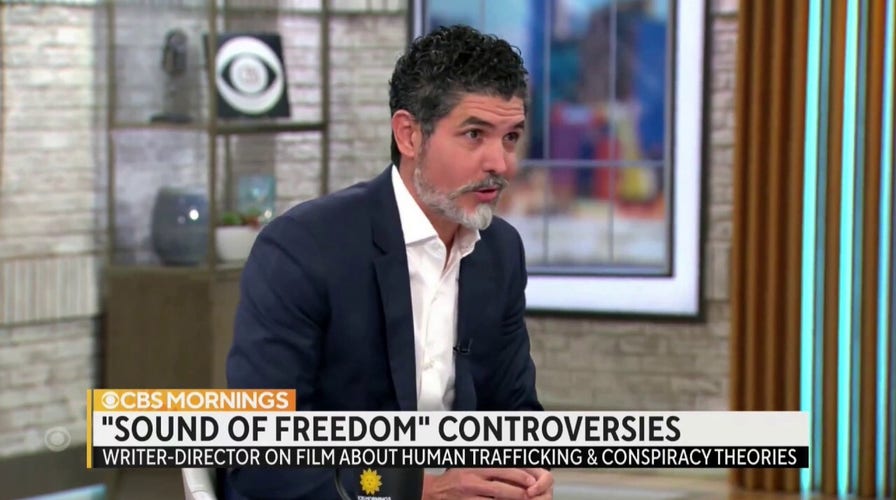 Video
Sound of Freedom director laments political attacks on hit movie: Labels broke my heart
On "CBS Mornings" Friday, "Sound of Freedom" director Alejandro Monteverde pushed back on claims that his film pushes conspiracy theories and a political agenda, claiming he only ever had a "pure intention" to make a film about trafficked children.
The producer of the blockbuster film "Sound of Freedom" expressed disappointment after planned screenings of the hit movie at a U.S. military installation were canceled for mysterious reasons.
Eduardo Verástegui, the producer of "Sound of Freedom," and others behind the hit film have been trying for weeks to reschedule a screening of the movie for troops at U.S. Southern Command, which was supposed to host two showings of the thriller that has grossed over $200 million. However, those screenings were suddenly canceled under what he believed were confusing circumstances.
"I made 'Sound of Freedom' to raise awareness of the rampant sex trafficking in children happening throughout Latin America and into the United States with the goal of ending this modern-day slave trade," Verástegui told Fox News Digital. "Because SOUTHCOM's brave soldiers work to break up the transnational criminal organizations responsible for drug and sex-trafficking into the U.S., we wanted to inspire and thank them for their service by offering a private screening on base."
The screenings were originally planned for Aug. 28 and Oct. 19 but were canceled shortly before the first scheduled event. In a Military Times story published shortly after the first canceled event, base leadership explained that the screenings were canceled in order to "prevent the appearance of copyright infringement."
EX-DHS AGENT WHO INSPIRED 'SOUND OF FREEDOM' 'SERIOUSLY CONSIDERING' RUN FOR ROMNEY'S SENATE SEAT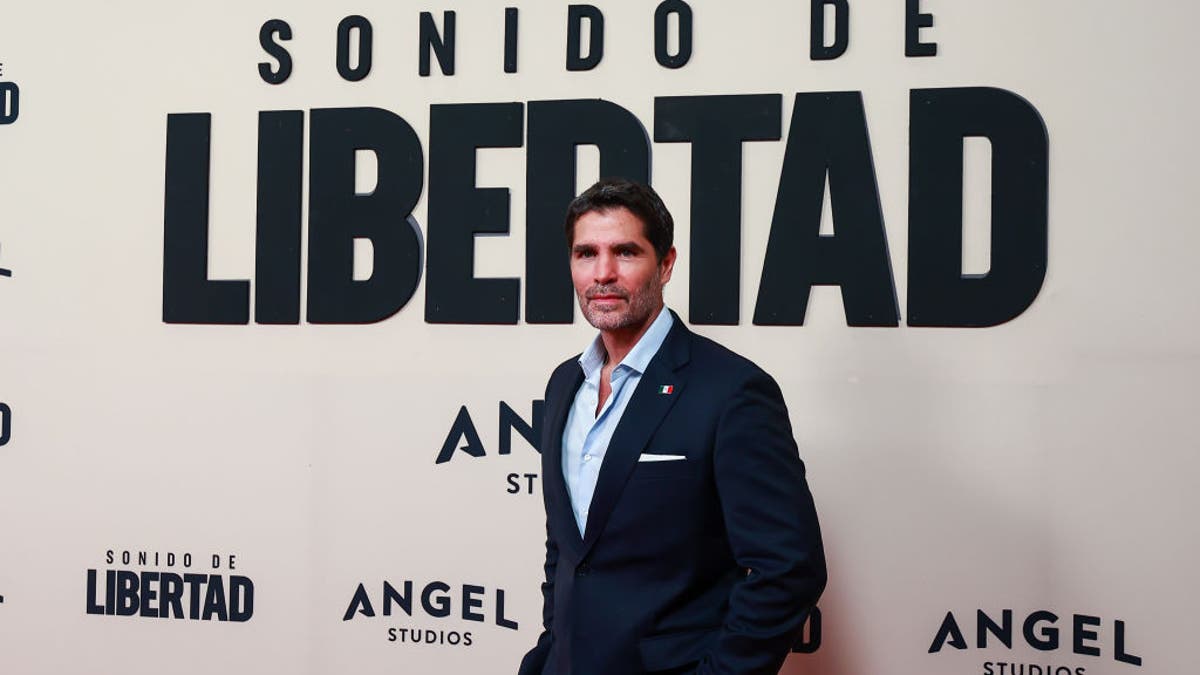 Eduardo Verastegui poses during the red carpet for the movie "Sound of Freedom" at Cinemex Antara Polanco on Aug. 29, 2023 in Mexico City. (Photo by Alan Espinosa/Getty Images)
However, the filmmakers argued no such concerns over copyright existed, with Verástegui telling Fox News Digital they "made it 100% clear that there are no copyright concerns with SOUTHCOM hosting the movie while it was in theaters."
Email exchanges between the filmmakers and a spokesperson for U.S. Southern Command that were shared with Fox News Digital appear to show an attempt to clear up the confusion, with a representative for the filmmakers telling the SOUTHCOM official that they "fully support our men and women in uniform" and there be "no circumstances" in which "copyright or intellectual property infringement claims" would be made against the command.
The filmmakers even went so far as to offer to send a representative of the film down to meet with troops for the screening but were again rebuked by installation leadership, this time for an entirely different reason.
"Because the film is already accessible in local theaters, we are respectfully declining the offer to screen it at our headquarters," a SOUTHCOM spokesperson told the filmmaker in an email.
The filmmakers told Fox News Digital that no similar objections to the screenings had been raised before, compounding their confusion as they searched for an avenue to go ahead with the events as planned.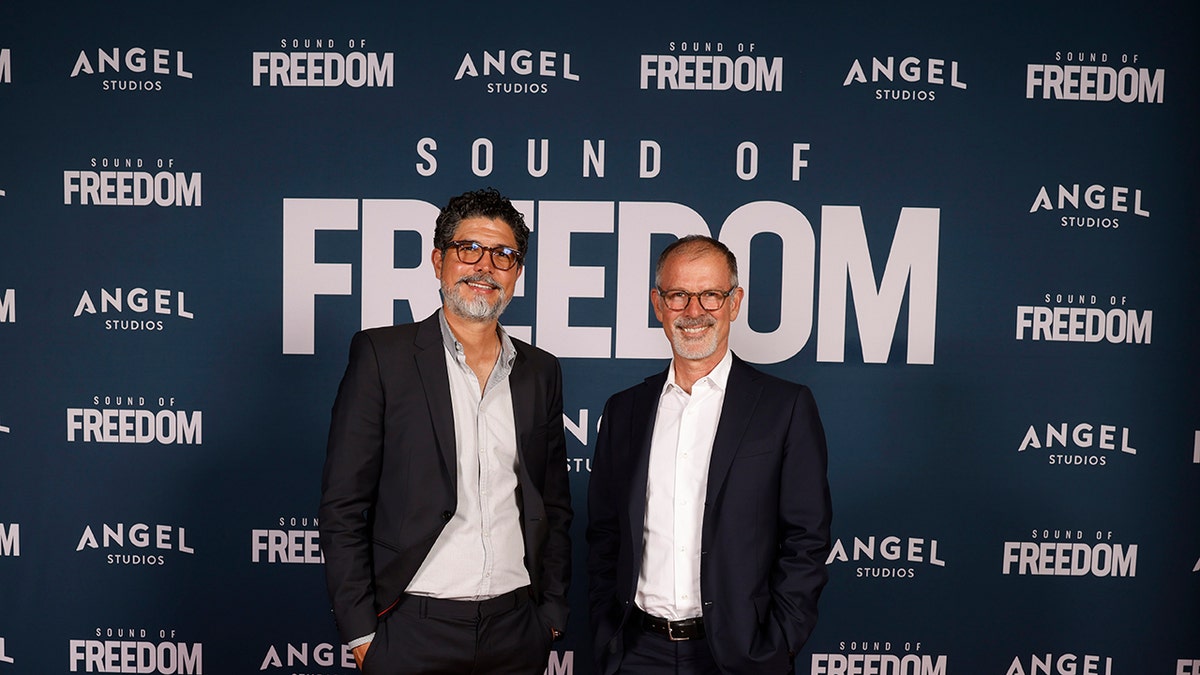 Alejandro Monteverde and Rod Barr attend the premiere of "Sound of Freedom" on June 28, 2023 in Vineyard, Utah. (Photo by Fred Hayes/Getty Images for Angel Studios)
MAN WHO INSPIRED 'SOUND OF FREEDOM' HITS BACK AT CNN GUEST, LIBERAL REPORTERS OVER 'GROTESQUE' CRITICISM
The canceled screenings caught the attention of Sen. Marco Rubio, R-Fla., who penned a letter to leadership at SOUTHCOM last week urging them to reschedule the screenings "without delay."
"Since the concern which led to the cancelation has now been addressed, I urge you to rectify this situation and ensure that the screenings of the film be rescheduled without delay," Rubio wrote in the letter, which was shared with Fox News Digital.
According to a report on the controversy by the Hill, the U.S. Army Garrison-Miami had initially planned the screenings because leadership believed the film "could help raise awareness of human rights issues closely associated with the nefarious activities of transnational criminal organizations (TCO) operating in Central America, South America and the Caribbean, where SOUTHCOM closely partners with Host Nations to counter the threat posed by those violent criminal groups to our hemisphere and its citizens." However, later concerns about copyright infringement led to the events being canceled.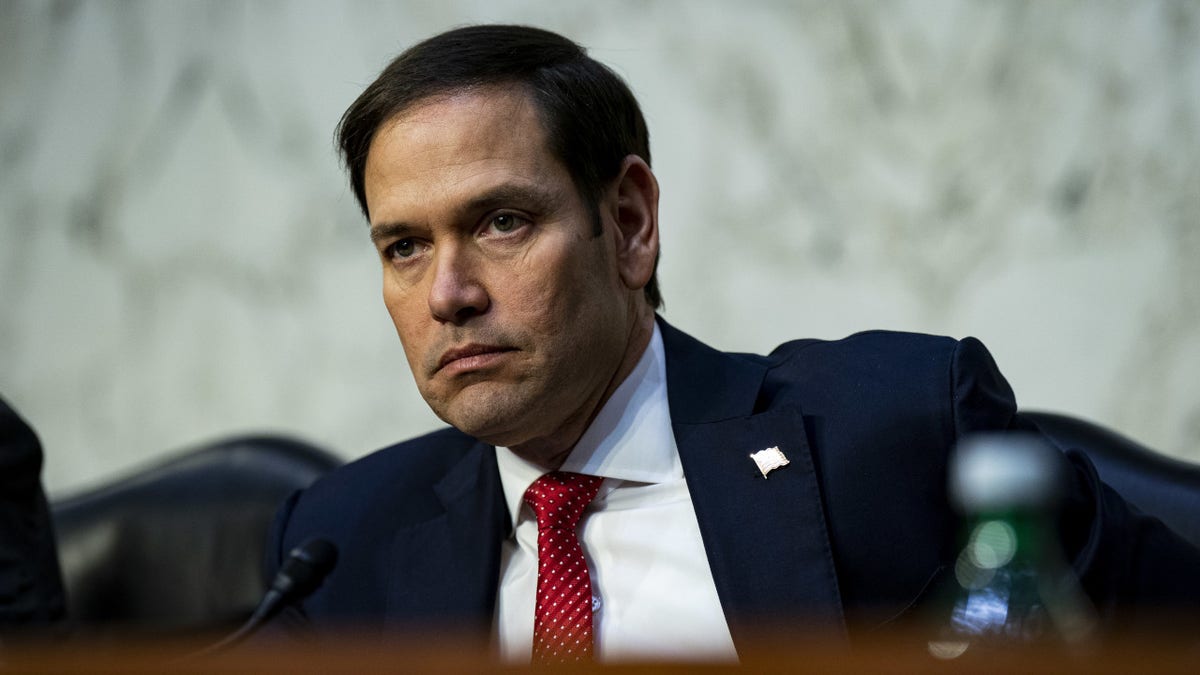 Senator Marco Rubio, a Republican from Florida. (Al Drago/Bloomberg via Getty Images)
Rubio also pointed out that the film's theme is "directly in line with SOUTHCOM's mission to combat trafficking and transnational criminal organizations in the command's area of responsibility" and that the real-life events portrayed in the movie also occurred in SOUTHCOM's Area of responsibility. Rubio further argued that U.S. military installations have previously hosted private screenings of films, including over 20 private screenings of the film "Elvis" at Army and Air Force installations last year.
CLICK HERE FOR MORE US NEWS
"I was alarmed to learn of the decision to cancel the film's screenings at SOUTHCOM. Especially given the fact that the U.S. Department of Defense (DoD) regularly works with movie studios to host viewings of films on U.S. military installations for service members and their families," Rubio wrote.
Verástegui told Fox News Digital his only goal is to see to it that the troops at SOUTHCOM are provided with the unique opportunity to see the film, hoping such an event would help them be "re-energized in their efforts to combat child sex-trafficking in the Americas."
"To our bewilderment, SOUTHCOM leadership has rejected our offer now for three different, shifting, and unconvincing reason," Verástegui said.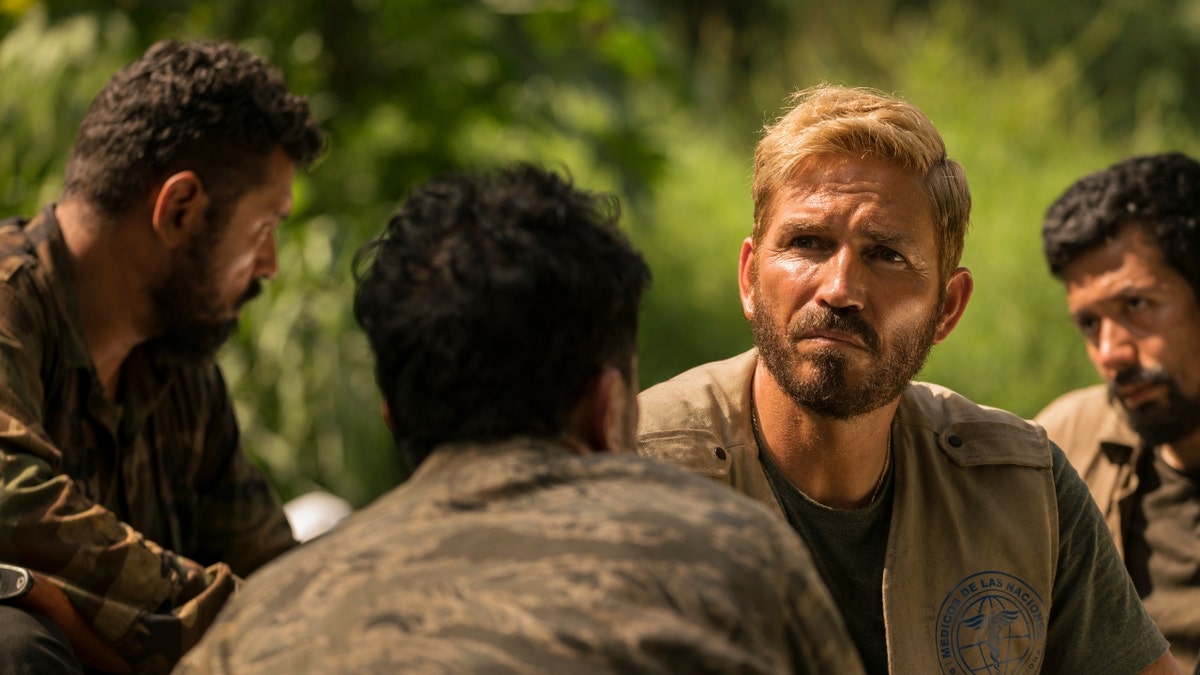 Jewel also called out the media or "politicizing" the film. In recent days, multiple outlets have tried to attach the "Sound of Freedom" film to far-right conspiracy theories. (Angel Studios/ The Sound of Freedom)
CLICK TO GET THE FOX NEWS APP
Verástegui said he would even be "willing to get on a plane if needed tomorrow" and would bring "Tim Ballard, the real-life hero of the movie, to deliver a copy of the film to the troops."
CLICK HERE FOR MORE US NEWS
"We are hopeful this matter will be resolved soon so that the troops can gather together and be touched like the tens of millions of other Americans and people around the world who have seen this film and are saying with one voice that God's children are not for sale," Verástegui said.
Representatives for SOUTHCOM did not respond to multiple Fox News requests for comment.