close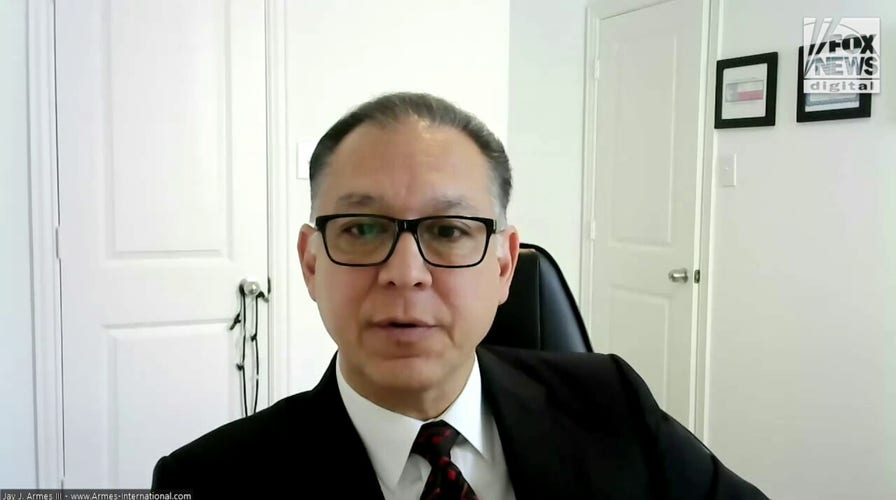 Video
Private investigator, who works on kidnappings around the world, talks about evolution of US tourist kidnappings in Mexico
Jay Armes III said from the '80s to the mid 2000s, there was a "code" among kidnappers who saw it as a business. Now, he said, it's a free-for-all similar to American "jugging."
Mexican officials have vowed to search for more missing people after eight bodies were recently discovered at a resort in Cancun, Mexico.
In addressing the families of the missing people Tuesday, Oscar Montes de Oca, the head prosecutor for the Mexican state of Quintana Roo, where Cancun is located along the Caribbean coast, pledged to carry out more searches and identifications, the Associated Press reported.
The U.S. State Department online advisory warns Americans to exercise "increased caution" when traveling to Quintana Roo due to crime and kidnapping. Fox News Digital asked the State Department Thursday if the advisory would be updated in light of the gruesome discoveries in what's considered a hotspot area for American and other international tourists.
"The U.S. Department of State has no higher priority than the safety and security of U.S. citizens overseas. We take seriously our commitment to provide U.S. citizens with clear, timely, and reliable information about every country in the world so they can make informed travel decisions," a State Department spokesperson told Fox News Digital Thursday.
CHINA 'RECOGNIZES MEXICO'S STRATEGIC VALUE' AS IT EYES GREATER INFLUENCE WITH US NEIGHBOR
"We encourage U.S. citizens considering travel to read the full Travel Advisory for Mexico, which is available on our website. Rather than providing one overall assessment for risks in Mexico, we assess each state individually. See state summaries and Advisory levels for information specific travel destinations.  Some areas of Mexico have an increased risk of crime and kidnapping and we encourage travelers to read the entire Advisory," the statement continued. "We are constantly evaluating the facts on the ground, and are committed to updating our safety and security messaging accordingly. We encourage U.S. citizens traveling overseas to enroll in the Smart Traveler Enrollment Program (STEP.state.gov) to receive important messages about their destination(s) directly, including timely Alerts and updates to Travel Advisories."
"On March 13, the U.S. Mission to Mexico issued a Travel Alert reminding U.S. citizens of the factors that they should consider when planning their vacation on traveling throughout Mexico."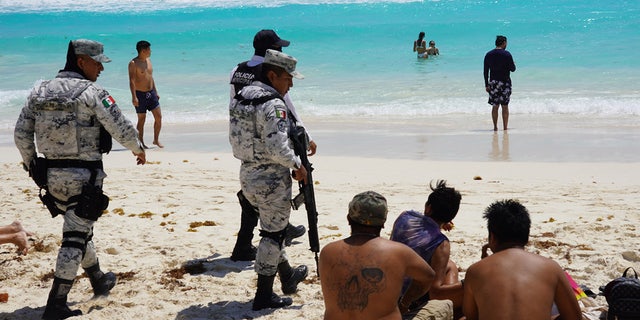 Members of the Mexican navy and national guard patrol the tourist beach area of Cancun, Quintana Roo state, Mexico on March 18, 2023. Authorities said eight bodies were found in the area over the weekend. (ELIZABETH RUIZ/AFP via Getty Images)
The eight bodies were found in searches over the weekend, when police looked in wooded lots and even sinkhole ponds known as cenotes.
Montes de Oca said five of the bodies were found at a building site that had apparently been abandoned. It was determined that the bodies had been dumped there between one week and two months ago. Three of the bodies at that location have been identified as people reported missing previously.
At another site in a wooded area on the outskirts of Cancun, authorities found three sets of skeletal remains. They have not yet been identified.
More than 112,000 people are listed as missing in Mexico, and searches for clandestine grave sites have become common throughout the country. What is unusual is that they are now being carried out in Cancun, the crown jewel of Mexico's tourism industry.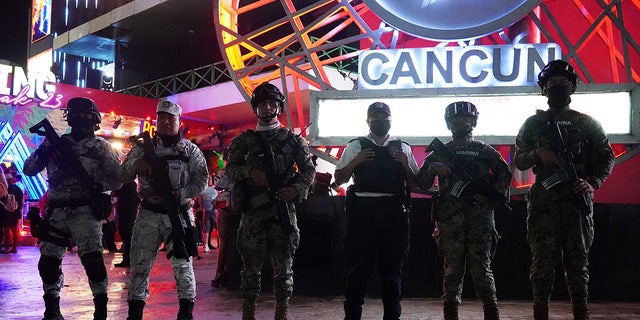 Members of the Mexican navy and national guard patrol the tourist area of Cancun, Quintana Roo state, Mexico, on March 17, 2023, during spring break. Over the weekend, eight bodies were reportedly found dumped nearby. (ELIZABETH RUIZ/AFP via Getty Images)
The bodies were found in a poor neighborhood about 10 miles from Cancun's beach and hotel zone, but relatively closer to the resort's airport.
MEXICO: AUTHORITIES FIND 8 BODIES IN CANCUN RESORT AS DRUG CARTEL VIOLENCE RAGES
Similar searches were also carried out in Felipe Carrillo Puerto, a town south of Tulum.
Volunteer searchers, including the relatives of missing people and specially trained dogs, also participated with investigators in the searches.
Feuding drug gangs have caused violence in Cancun and the resort-studded Caribbean coast south of it.
Earlier this month, four men in Cancun were killed in a dispute related to drug gang rivalries. The dead men were found in the city's hotel zone near the beach.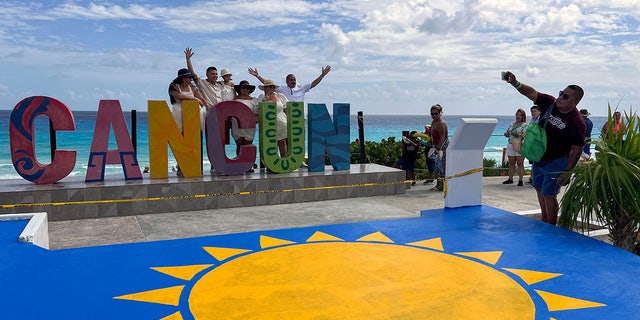 Tourists pose for a picture in front of a Cancun sign in Playa Delfines at the Hotel Zone of Cancun, Quintana Roo State, Mexico, on Nov. 8, 2022.  Clandestine graves are common elsewhere in Mexico but normally not near Cancun. (DANIEL SLIM/AFP via Getty Images)
A U.S. tourist was shot in the leg in the nearby town of Puerto Morelos in March.
The U.S. State Department had issued a travel alert that month warning travelers to "exercise increased caution," especially after dark, at resorts like Cancun, Playa del Carmen and Tulum.
CLICK HERE TO GET THE FOX NEWS APP
In 2022, two Canadians were killed in Playa del Carmen, apparently because of debts between international drug and weapons trafficking gangs. In 2021, in Tulum, two tourists — one a California travel blogger born in India and the other German — were killed when they apparently were caught in the crossfire of a gunfight between rival drug dealers.
The Associated Press contributed to this report.
Danielle Wallace is a reporter for Fox News Digital covering politics, crime, police and more. Story tips can be sent to [email protected] and on Twitter: @danimwallace.