close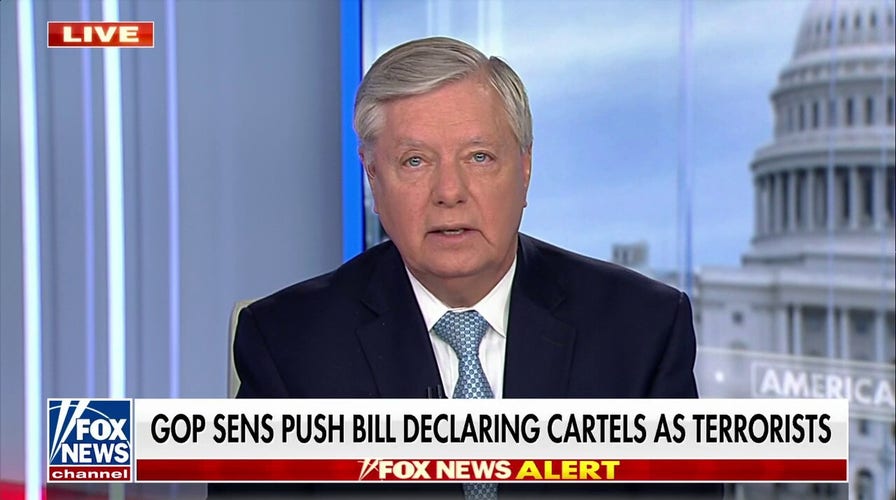 Video
Lindsey Graham introduces legislation to label cartels as terrorist organizations
Sen. Lindsey Graham, R-SC., reacts to note left by the Gulf cartel after kidnapping four Americans and killing two on 'America Reports.'
A man who helped the violent Sinaloa Cartel smuggle cocaine into Mexico and the United States for more than a decade pleaded guilty Wednesday to drug trafficking charges.
Jaime Antonio Mandujano Eudave, 61, worked with the Sinaloa Cartel between 1998 and 2012 to transport cocaine from Colombia into various parts of Mexico, according to court documents.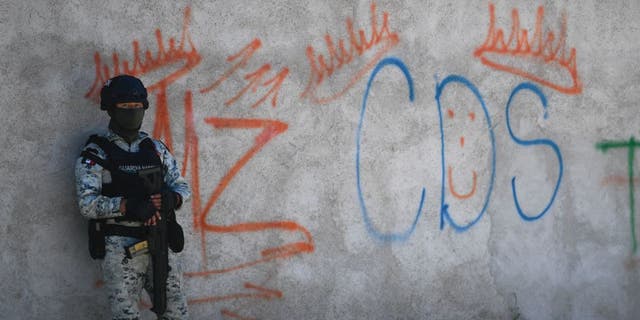 A Mexican soldier stands guard next to some graffitis of the drug trafficker Mayo Zambada (MZ) and the criminal group "Cartel de Sinaloa" (CDS), in Palmas Altas village, Jerez de Garcia Salinas municipality, Zacatecas state, Mexico, on March 14, 2022.  (Photo by PEDRO PARDO/AFP via Getty Images)
Mandujano Eudave communicated GPS coordinates for boats to meet in the Pacific Ocean. There, cocaine-laden boats from Colombia would offload the supply to boats controlled by the Sinaloa Cartel, prosecutors said.
These boats would transport multi-kilogram amounts of cocaine back to Mexico, where it would be smuggled into the United States for sale by other Sinaloa Cartel members. Prosecutors alleged Mandujanoa Eudave was aware the cocaine would ultimately be transported to the United States for distribution.
AMERICANS WHO SURVIVED MEXICO KIDNAPPING SHAKEN AFTER THEY 'WATCHED' OTHERS DIE: FAMILY
Manujanoa Eudave was arrested in Spain in August 2014 and extradited to the United States at the request of Washington, the Justice Department said.
Manujanoa Eudave pleaded guilty to one count of conspiracy to distribute five kilograms or more of cocaine – knowing and intending that it would be imported into the United States, prosecutors said. Manujanoa Eudave's sentencing is scheduled for June 15. He faces a maximum penalty of life in prison.
CLICK HERE TO GET THE FOX NEWS APP
Manujanoa's guilty plea comes as U.S. senators are weighing reintroducing legislation designating Mexican drug cartels as "terrorist organizations" following the kidnappings and murder of two Americans this week.
Fox News' Kelly Laco contributed to this report.
Bradford Betz is a Fox News Digital breaking reporter covering crime, political issues, and much more.