close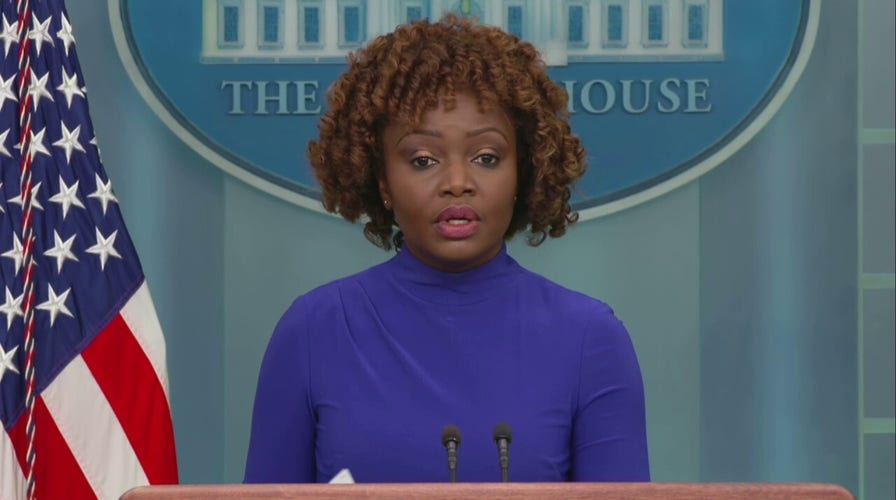 Video
White House calls kidnapping, deaths of Americans in Mexico 'unacceptable'
White House press secretary Karine Jean-Pierre on Tuesday gave an update on reports that two of the four Americans kidnapped in Mexico are dead while the other two remain living, calling attacks on Americans "unacceptable." 
A Facebook live stream captured the moments after four kidnapped Americans crossed the border into Mexico, according to a report.
Four Americans, Latavia "Tay" McGee, Shaeed Woodard, Eric Williams and Zindell Brown, were kidnapped by members of a Mexican cartel as they traveled across the border from Brownsville, Texas, to Matamoros, Tamaulipas last week while trying to get a tummy tuck surgery.
The FBI said in a statement that it can't identify who survived, but Williams and McGee were identified as survivors by their families.
According to CNN, one of the men inside the minivan that the four Americans were inside recorded a Facebook live video while moving through a rundown section of Matamoros.
MEXICAN CARTEL 'APOLOGIZES' IN LETTER FOR KIDNAPPING, MURDER OF AMERICANS, TURNS IN MEMBERS 'RESPONSIBLE'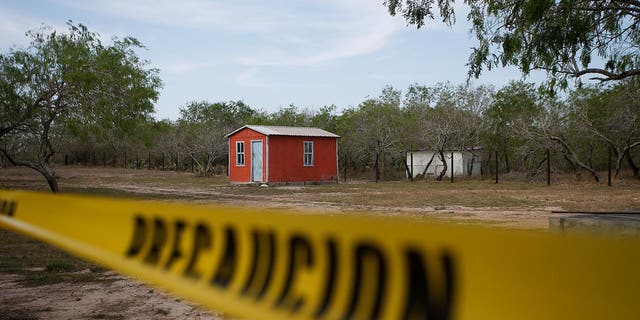 A general view of a storage shed behind a police cordon, at the scene where authorities found the bodies of two of four Americans kidnapped by gunmen, in Matamoros, Mexico March 7, 2023. (Reuters/Daniel Becerril)
"Y'all ain't never been to Mexico," one of the men said. "Y'all don't know what it's like in Mexi."
The man later said "hola" in the video, prompting laughter from people inside the car.
Tamaulipas Gov. Americo Villarreal said that authorities found the four people inside a wooden shack guarded by a man who was then arrested.
The cartel moved the kidnapped Americans to different spots, and at one point took them to a medical clinic "to create confusion and avoid efforts to rescue them," according to WBTW.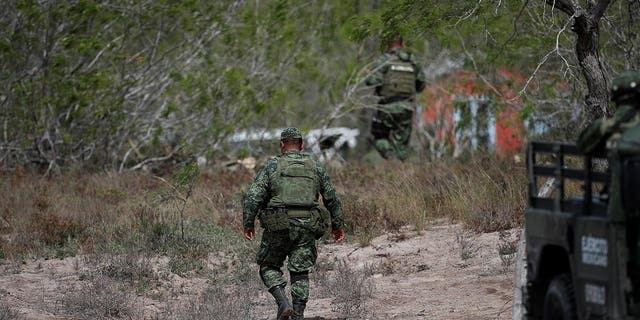 Military personnel walk at the scene where authorities found the bodies of two of four Americans kidnapped by gunmen, in Matamoros, Mexico March 7, 2023.  (Reuters/Daniel Becerril)
An apology letter allegedly from the cartel behind the kidnappings and killings of the Americans states that it has dealt with its members who were "involved and responsible" in the incident, adding that they were turned over to the authorities.
"We have decided to turn over those who were directly involved and responsible in the events, who at all times acted under their own decision-making and lack of discipline," the letter states.
US ISSUES 'DO NOT TRAVEL' WARNING FOR PARTS OF MEXICO AS SPRING BREAK APPROACHES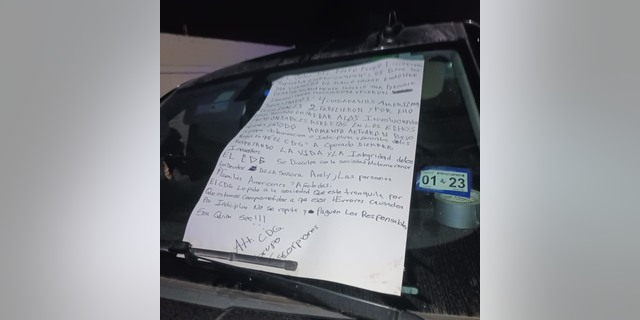 Note allegedly left by the Gulf Cartel for Mexican authorities apologizing for the actions of some members it claimed were responsible for the kidnap and murder of Americans last week.  (Twitter)
A picture of five men laying face down on the pavement accompanied the letter, which also apologized to the residents of Matamoros.
State Department spokesperson Ned Price said during a news conference on Tuesday that the two survivors had been repatriated to the U.S. "with the assistance of our Mexican partners, with the assistance of our officials in Mexico."
The State Department is working on getting the bodies of the deceased back to the United States, but Mexican authorities say that they will be turned over after forensic work is conducted.
Barbara Burgess, the mother of survivor Latavia "Tay" McGee, said that her daughter was crying on the phone when they talked.
"I asked her how she was doing," Burgess said. "She doing OK. She was crying because her brother got killed, and she watched him die. She watched two of them die. They died in front of her."
CLICK HERE TO GET THE FOX NEWS APP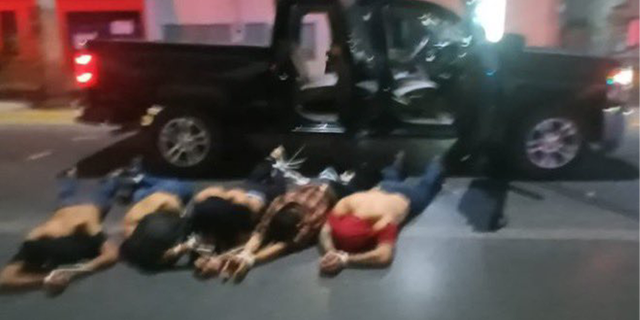 Five members of the Gulf Cartel that the group insists were responsible for the kidnapping and murder of Americans south of the border last week.  (Twitter)
White House Press Secretary Karine Jean-Pierre said Monday that "these sorts of attacks are unacceptable," adding that the Biden administration stands "ready to provide all appropriate consular assistance."
The Associated Press and Fox News' Peter Aitken contributed to this report.
Adam Sabes is a writer for Fox News Digital. Story tips can be sent to [email protected] and on Twitter @asabes10.