close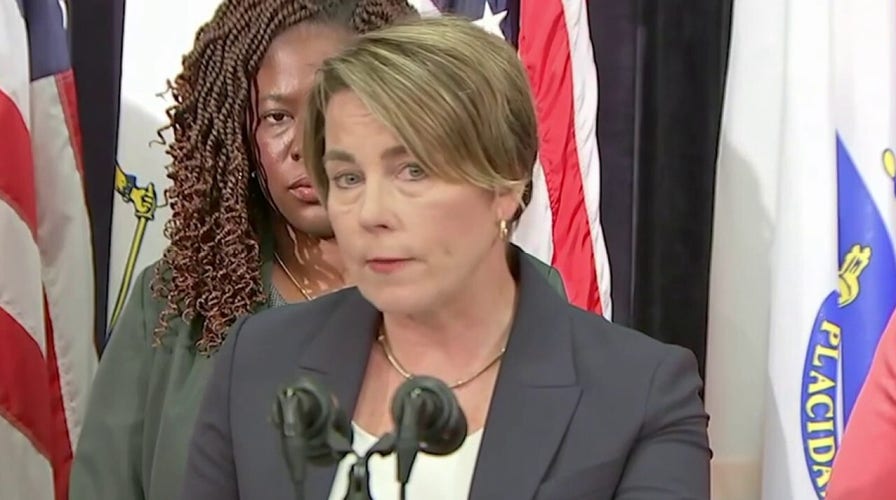 Video
Vivek Ramaswamy responds to Massachusetts governor's apparent migrant flip-flop
GOP presidential candidate Vivek Ramaswamy reacts on 'The Ingraham Angle' after Massachusetts Gov. Maura Healey declares emergency.
Massachusetts National Guard members were officially deployed as "rapid response teams" Wednesday to assist with the state's bursting migrant shelters, as pressure mounts for President Biden to address the crisis in the state.
The move to deploy 250 members comes as Democrat Gov. Maura Healey declared a state of emergency several weeks ago because of the strain on the shelter system.
"Massachusetts is in a state of emergency, and we need all hands-on deck to meet this moment and ensure families have access to safe shelter and basic services," Healy said in a statement.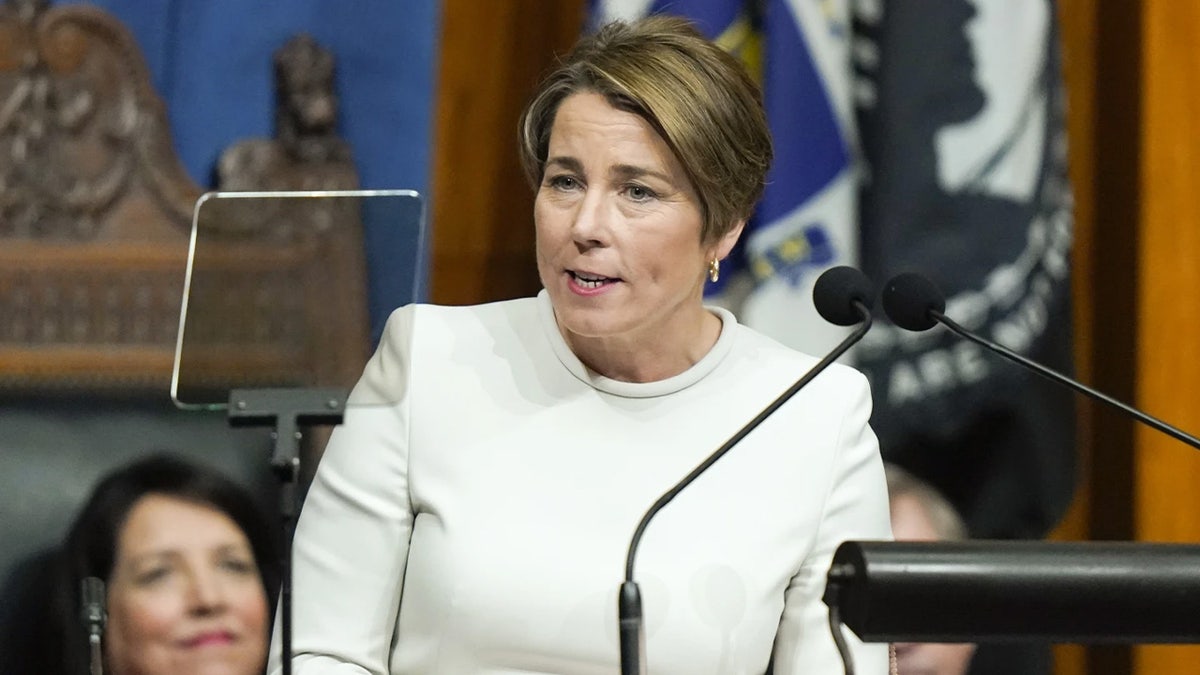 Massachusetts Gov. Maura Healey (AP Photo/Steven Senne/File)
Currently, more than 6,000 migrant families are in emergency shelters across the state. Massachusetts is a right to shelter state, and must provide emergency housing to families in need.
National Guard members were sent Wednesday to 40 hotels and motels that don't have service providers. Healey said they'll coordinate access to meals, medical care and transportation.
TEXAS GOV. ABBOTT TOUTS NEW BORDER WALL CONSTRUCTIONN AMID BIDEN CHALLENGES OVER BUOY BARRIER
"The plan that we have in place today with the deployment of the National Guard, which happened just last month, will put National Guard staff, soldiers, in locations as part of a response to our non-service providers, essentially creating rapid response teams in places that we don't have the ground service contractors or case management services happening on a regular basis," Lt. Gov. Kim Driscoll said Tuesday.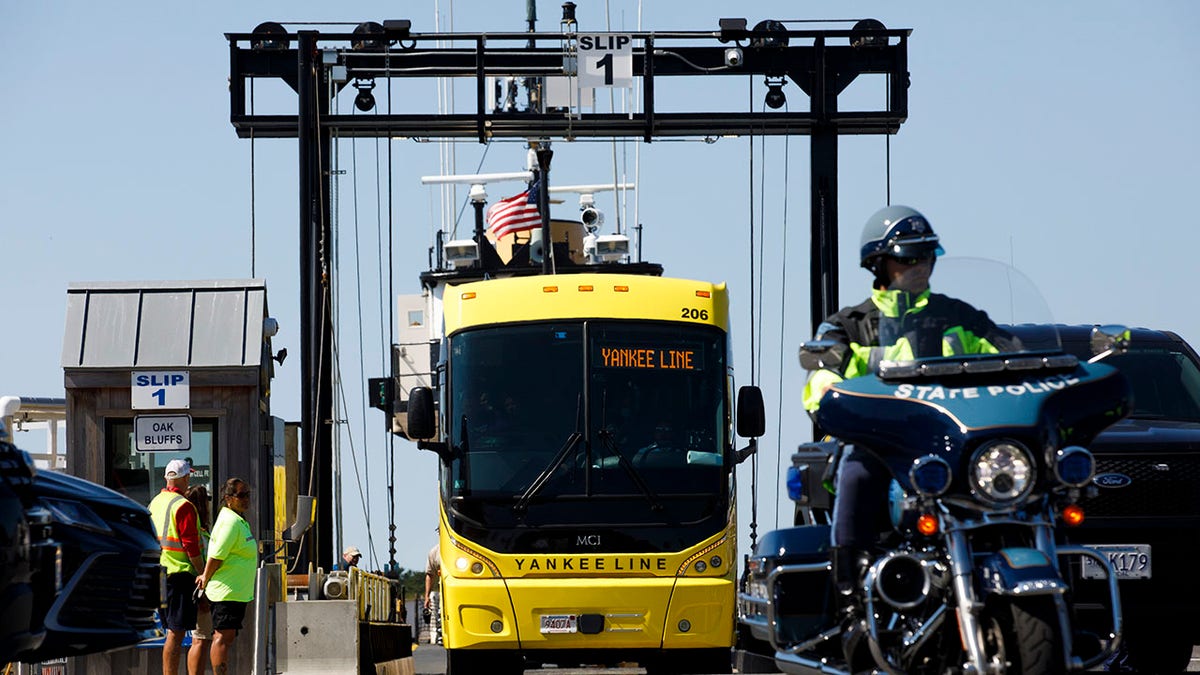 A bus with Venezuelan migrants arriving from Martha's Vineyard.  (Carlin Stiehl for The Boston Globe via Getty Images/File)
According to WFXT Boston 25 News, Driscoll told the Local Government Advisory Commission that between 20 and 35 families seek shelter each day in Massachusetts, occasionally swelling as high as 55 families, which "creates an immediate need to try and find spaces."
"All of our typical emergency shelter sites were filled a month ago," Driscoll told Boston 25 News. "That means we're filling in trying to find locations."
"All of our typical emergency shelter sites were filled a month ago."

— Massachusetts Lt. Gov. Kim Driscoll
The state has scrambled to find housing, opening Joint Base Cape Cod as a temporary shelter in June. The base quickly expanded to house and support up to 60 migrant families, but Driscoll said that it "filled up within two days."
DHS WATCHDOG FINDS OFFICIALS RELEASE 177,000 MIGRANTS INTO US WITH MISSING OR FAULTY ADDRESSES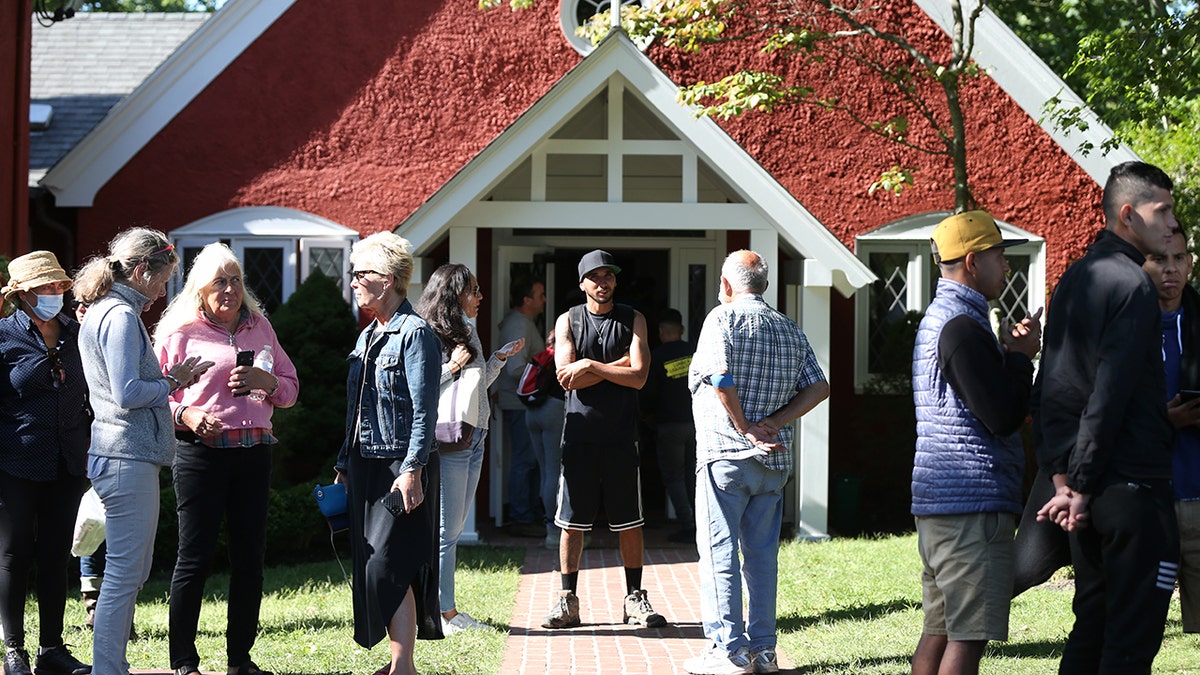 Volunteers mingle outside St. Andrew's Episcopal Church on Martha's Vineyard, where two planes of migrants from Venezuela arrived in September 2022. (Jonathan Wiggs/The Boston Globe via Getty Images/File)
The immigration crisis has prompted blue state Democrats like Healey to lean on the president to do more about the crisis for months.
Healey first declared a state of emergency in August, calling for more funding and help from the federal government.
ABBOTT PROMISES 'EVEN MORE BUSES' IF BIDEN ADMIN PUSHES REPORTED PLAN TO KEEP MIGRANTS IN TEXAS
"Many of these families are migrants to Massachusetts, drawn here because we are and proudly have been a beacon to those in need," she wrote in a letter to DHS Secretary Alejandro Mayorkas.
She also blamed "a confusing tangle of immigration laws, an inability for migrants to obtain work authorization from the federal government, an increase in the number of people coming to Massachusetts, and the lack of an affordable housing supply in our state."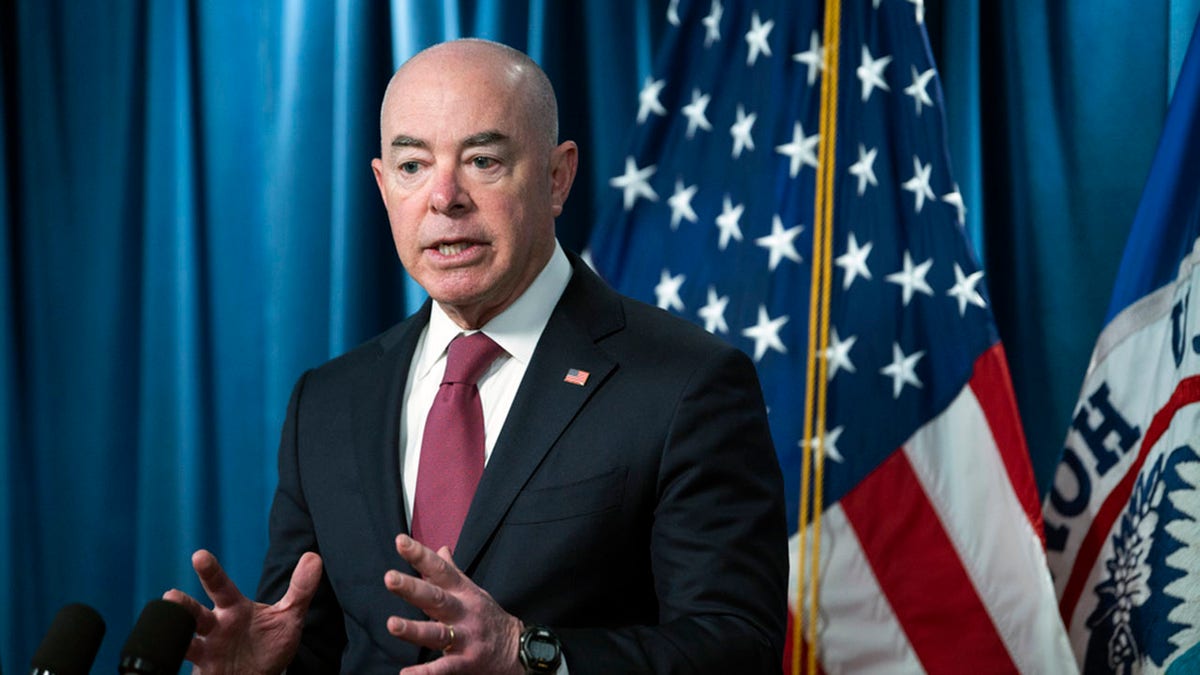 U.S. Secretary of Homeland Security Alejandro Mayorkas (AP Photo/Kevin Wolf/File)
Healey called for Mayorkas to press Congress and use executive action to remove barriers for work permits for migrants, "address our outdated and punitive immigration laws" and to provide additional financial assistance to the state.
CLICK HERE TO GET THE FOX NEWS APP
Following Massachusetts' cries for assistance, Boston received a $1.9 million grant from the Federal Emergency Management Agency to help migrants with shelter and transportation.
Healey's office did not immediately respond to Fox News Digital's request for comment.
Sarah Rumpf-Whitten is a writer on the breaking news team for Fox News Digital. You can reach her on Twitter at @s_rumpfwhitten.