close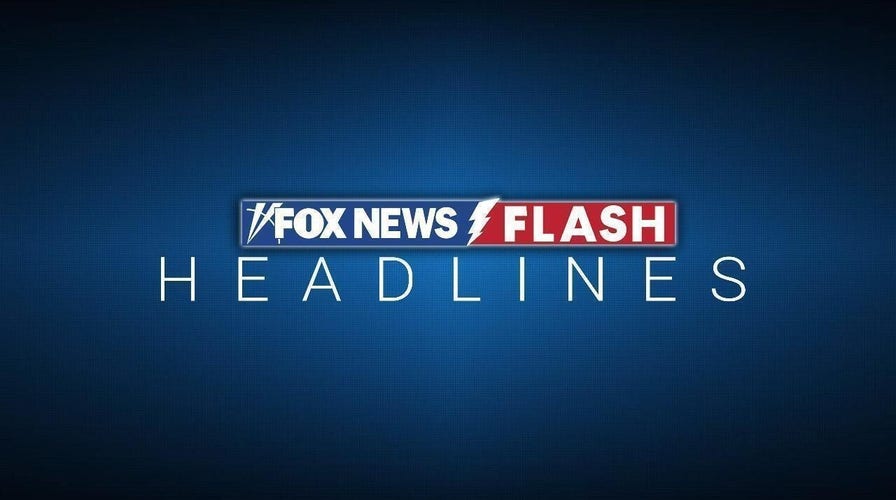 Video
Fox News Flash top headlines for August 16
Fox News Flash top headlines are here. Check out what's clicking on Foxnews.com.
A mother died trying to rescue her young son, who fell into a swift current at a popular waterfall in New Hampshire on Tuesday. The boy's older brother became trapped by boulders after he tried to assist, and was rescued by his father, authorities said.
"The Everett Police Department is sad to report the sudden passing of Melissa Bagley 44 yrs of age, wife of Lt Sean Bagley who died during a family outing along the river in the White Mountain area yesterday afternoon," the Everett Police Department said in a statement. "Melissa drowned while trying to aid one of her children who slipped into the river."
Melissa Bagley traveled with her family of six from Lynn, Massachusetts, and a family friend for a hike at Franconia Falls in New Hampshire, according to state police.
"While at the falls, the family's 10-year-old son fell in the water requiring other family members to enter the pools to assist. The family was able to rescue the 10-year-old, but two other family members became trapped in the rocks and current," New Hampshire State Police said.
According to the New Hampshire Fish and Game Department, the family had arrived from Massachusetts at the Lincoln Woods trailhead at around 1 p.m. They had planned on swimming at the falls, which are a frequented destination for hikers.
TODDLER DIES AFTER FALLING FROM BOAT, GETTING HIT BY PROPELLER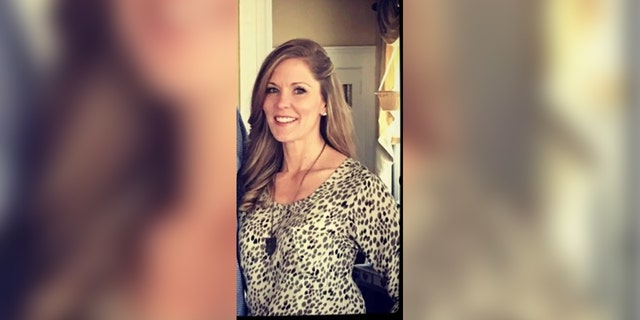 Melissa Bagley, 44, died Tuesday during a family outing along a river near Franconia Falls in New Hampshire, Everett Police said. (Everett Police Department)
"One of the minor children slipped and fell into one of the pools at the falls. He could not get out of the pool as it was a fast, circulating current," said Sgt. Heidi Murphy. "The mother jumped into the river to help her child and began to immediately have trouble."
Two other children jumped into the river to help their brother and mother, authorities said.
NEW YORK BEACH REOPENS FOR THE FIRST TIME SINCE UNPRECEDENTED SHARK ATTACK ON SWIMMER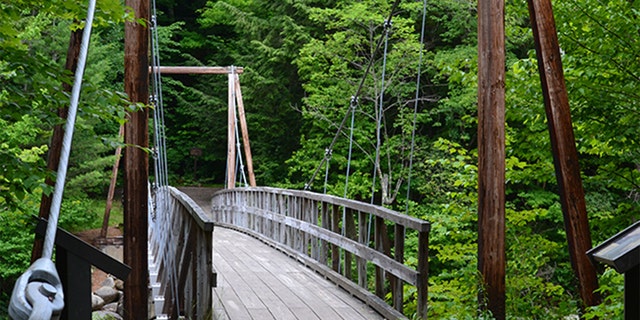 A bridge leads to nature trails at Lincoln Woods trailhead, alongside Route 112 near Franconia Falls. (USDA Forest Service)
Together they were able to rescue the boy, but his 18-year-old brother became lodged in boulders and could not get free. Meanwhile, the father, Everett Police Lt. Sean Bagley, was searching for his wife. He eventually found Melissa on a rock and immediately began CPR, but she was unable to be revived, Murphy said.
The father then went to assist his elder son and was able to pull him to safety. He then waited with the mother for emergency personnel to arrive. Rescue crews used UTVs and ATVs to make their way 3.5 miles into Franconia Falls to respond to the victim's location.
WOMAN FOUND DEAD IN MONTANTA FOLLOWING SUSPECTED GRIZZLY BEAR ENCOUNTER NEAR YELLOWSTONE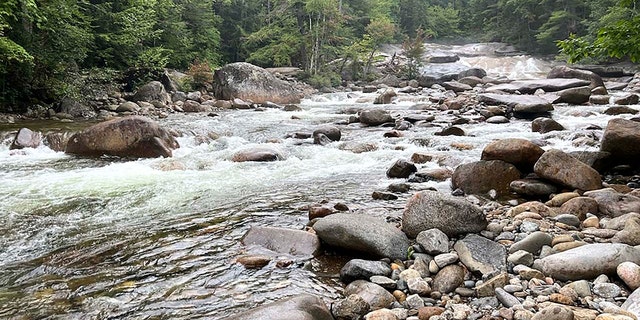 This Tuesday Aug. 15, 2023, photo shows Franconia Brook as it flows several hundred yards below Franconia Falls, in the White Mountain National Forest, in Lincoln, New Hampshire. (Conservation Officer Jon Demler/New Hampshire Fish and Game Department via AP)
New Hampshire State Police said the 18-year-old son sustained injuries and was transported to Littleton Hospital in Littleton, New Hampshire.
Melissa Bagley was pronounced dead at the scene.
CLICK HERE TO GET THE FOX NEWS APP
Police said an autopsy has been scheduled.
An investigation is ongoing, but alcohol and drugs do not appear to be a factor in the accident, police said.
"While we appreciate all those who have reached out we ask that Lt Bagley and his family be given the time and space to mourn the death of Melissa. Thank you," Everett police said.
The Associated Press contributed to this report.
Chris Pandolfo is a writer for Fox News Digital. Send tips to c[email protected] and follow him on Twitter @ChrisCPandolfo.