close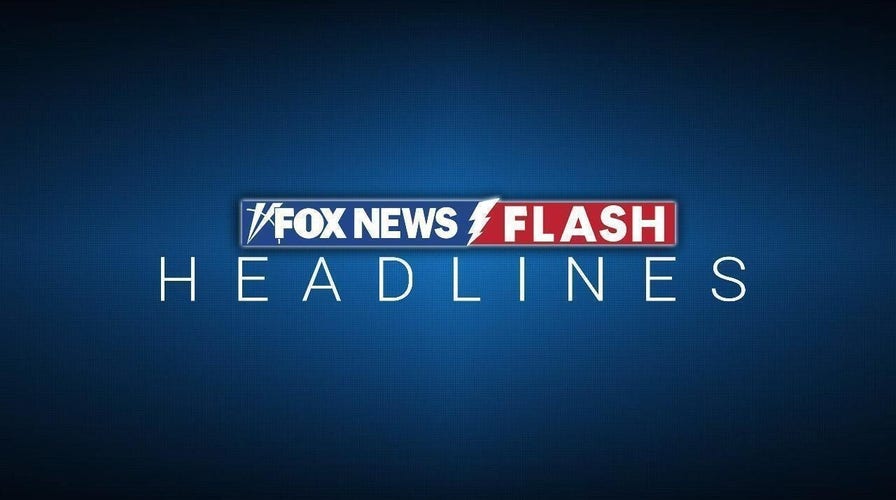 Video
Fox News Flash top headlines for August 23
Fox News Flash top headlines are here. Check out what's clicking on Foxnews.com.
A Massachusetts man is facing charges after allegedly intentionally placing large rocks and boulders in the middle of a roadway to cause more than $100,000 in damages to at least 11 vehicles dating back to February, police say.
Cameron Currier, a 31-year-old line painter, was taken into custody in Kingston after a detective "in full camouflage" hid in the woods along Route 27 late Monday night in the "pouring rain" to catch him in the act, according to the town's police department.
"These events were occurring sporadically, mostly during darkness. Each time, it appeared a single large rock (varying between approximately 15 and 50 pounds) was being placed in the middle of the roadway," the Kingston Police Department said in a statement. "It became apparent someone was maliciously placing these rocks on the road to cause damage to vehicles."
Investigators say the incidents first started in February and efforts to track down a suspect increased as they became more common.
MASSACHUSETTS WOMAN ADMITS SHE BRIDBE EMPLOYEE TO WAIVE ROAD TESTS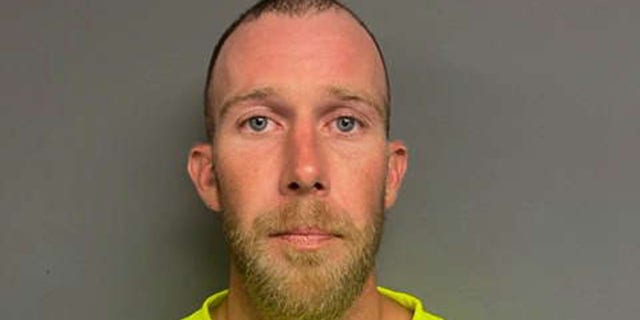 Cameron Currier was taken into custody, the Kingston Police Department says, after a detective hid in the woods to find out who was placing boulders in the road. (Kingston Police Department)
"Many times, it appeared someone may have struck a rock and continued on. Many others, the vehicles undercarriages were being ripped out, causing fluid spills, disabling vehicles and even causing airbag deployments," Kingston Police said. "Clearly, this was incredibly dangerous. Investigators feared that someone may get seriously hurt or killed, whether it be striking a rock while operating a motorcycle or striking a rock, crossing the center line, and causing a head on collision."
Currier is believed to have caused more than $100,000 in damages to the vehicles, Detective Lt. Michael Skowyra told Fox News Digital on Wednesday.
Police said just before midnight Monday, a detective who positioned himself in the woods around 10 p.m. "with a line of sight on the area of interest," observed a vehicle stop and then pull away with a rock left in its place in the middle of the road.
Officers then tracked that vehicle to nearby Reed Street, made contact with Currier on his porch, and he "admitted to driving the matching vehicle (still warm to the touch) and having just recently arrived home," police said.
MASSACHUSETTS HOUSE SUFFERS DAMAGE AS LARGE ICE CHUNK FALLS FROM THE SKY
A vehicle that was damaged is seen leaking transmission fluid in this image released by the Kingston Police Department. (Kingston Police Department)
"Suspect denied stopping on Pembroke Street but apparently was unaware that our detective viewed the entire event from the woodline," Kingston Police said.
Currier then was placed under arrest and charged with 11 counts of malicious damage to a motor vehicle and nine counts of attempt to commit crime: malicious damage to a motor vehicle.
"The defendant's residence is one of very few in the area that occupants would be able to hear the subsequent collisions and watch the emergency responses to the crashes caused by these malicious acts," police also said.
Austin Myette, a driver who hit one of the rocks, according to WFXT, told the station he suffered a concussion as the impact deployed both his airbags and shattered his windshield.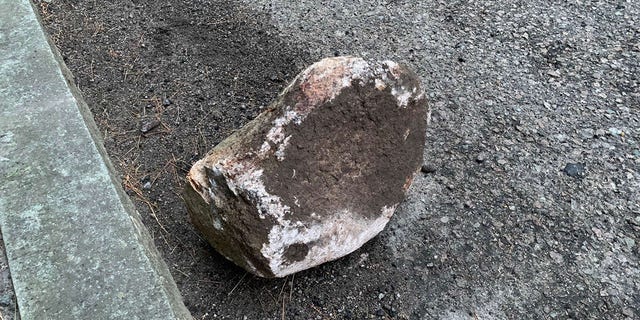 A rock used in one of the incidents, according to the Kingston Police Department. (Kingston Police Department)
CLICK HERE TO GET THE FOX NEWS APP
Currier entered a not guilty plea at Plymouth District Court on Tuesday and was released on $1,500 bail, the station added.
Greg Norman is a reporter at Fox News Digital.