close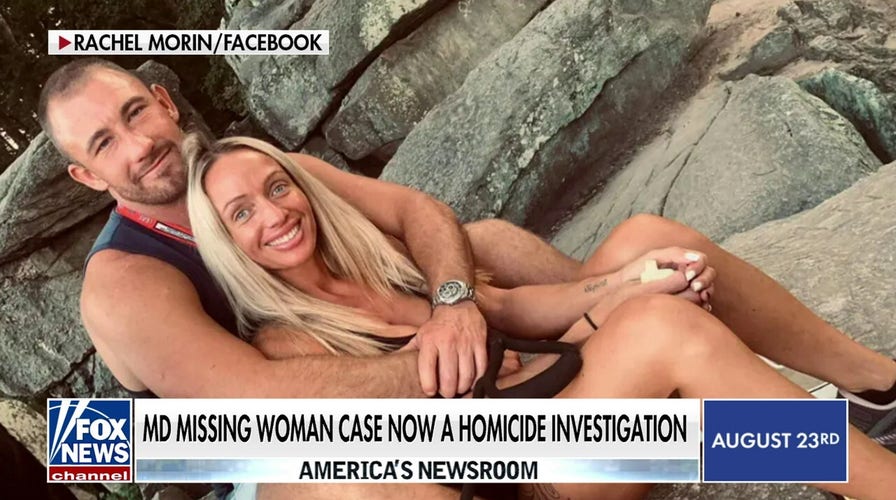 Video
Case of missing Maryland woman now a homicide investigation
Fox Nation host Nancy Grace analyzes the case of Rachel Morin and the latest in the Gilgo Beach, N.Y. investigation.
The Maryland sheriff overseeing the homicide investigation of Rachel Morin, who was found dead Sunday on a popular hiking trail, told Fox News Digital that she was murdered and urged the public to come forward with tips.
"This is not an accidental death or an incident where she took her own life. This is foul play on the part of another," said Harford Sheriff Jeff Gahler.
Morin, 37, left her home about 6:30 p.m. Saturday to take a walk on the Ma and Pa Heritage Trail in Bel Air, Maryland, about 30 miles north of Baltimore.
"Her lifestyle was active," Gahler told Fox News Digital. "This wasn't unusual for her to be out."
BOYFRIEND OF MARYLAND WOMAN FOUND DEAD ON HIKE SAYS HE 'DIDN'T DO ANYTHING' TO HURT HER
Rachel Morin, a mother of five, was found dead Sunday on a hiking trail. She was reported missing by her new boyfriend, Richard Tobin, right. (Facebook)
When the mother of five didn't return, her boyfriend, Richard Tobin, called police about 11:30 p.m. to report her missing. The next day, a person found her body on the side of the trail a little after 1 p.m.
Gahler wouldn't disclose the exact location where Morin's body was recovered, but he said it was in the dense woods that are on either side of the walking path, which was once a railroad track.
MARYLAND OFFICIALS FIND BODY NEAR TRAIL WOMAN REPORTEDLY VANISHED FROM AFTER GOING FOR WALK
Investigators don't yet know whether the killing was targeted or random, Gahler added.
She walked the trail regularly as part of an exercise routine. "It could be someone who came to learn that routine and knew where she might be at that time, or it could be a random person," he said.
Harford Sheriff Jeff Gahler addresses reporters at a press conference Sunday after Rachel Morin was found dead on a hiking trail in Maryland. (Harford County Sheriff's Office)
The slaying has shaken locals in the sleepy town, which has a population of about 10,000.
"We are a county that enjoys very low crime," noted Gahler, whose own home backs up to the trail. "Our community is rightly very concerned."
COMMUNITY RALLIES TO FIND MARYLAND TEACHER WHO DISAPPEARED AFTER GOING FOR A WALK
Police found Morin's car at the Williams Street trailhead entrance, and it was taken to the criminal investigations division for processing.
"We have no video footage of that parking lot from the night she went missing," Gahler said.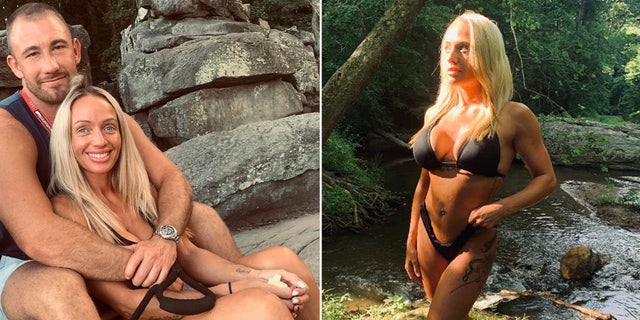 Richard Tobin, left, denied he had any role in his girlfriend Rachel Morin's death after her body was found on a Maryland hiking trail Sunday. (Facebook)
The sheriff asked that the public refrain from speculating online and encouraged anyone with information to reach out directly to the police at 1-888-540-8477 rather than post their tips on social media.
"We remind our community if you think you saw something, and it might pertain to this case, we want to talk to you," he added.
Authorities are awaiting autopsy results. Morin's new boyfriend broke his silence Sunday in a Facebook post after online sleuths speculated that he might have played a role in her demise.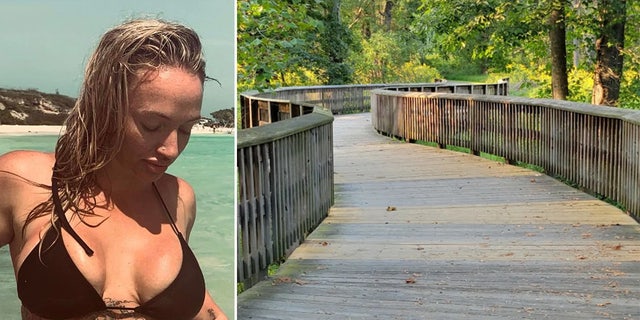 The body of Maryland woman Rachel Morin, 37, was found Sunday on a hiking trail, right. Police are investigating her death as a homicide. (Facebook/Google Maps)
"I love Rachel, I would never do anything to her, let the family and I grieve. Yes I have a past but I also have 15 months clean and have changed as a person. Please," Tobin wrote.
Tobin, 27, has prior arrests for malicious destruction of property, assault, violating restraining orders and other charges, according to Maryland court records.
CLICK HERE TO GET THE FOX NEWS APP
He has not been named as a suspect in his girlfriend's death or been accused of any wrongdoing.
Rebecca Rosenberg is a veteran journalist and book author with a focus on crime and criminal justice. Email tips to [email protected] and @ReRosenberg.