A former North Carolina Republican candidate backed by former President Donald Trump's White House chief of staff Mark Meadows reportedly is to plead guilty to allegedly accepting an illegal campaign contribution during her unsuccessful 2020 run for Congress.
Lynda Bennett, who ran in the March 2020 Republican primary to succeed Meadows in North Carolina's 11th Congressional District, illegally accepted a $25,000 campaign contribution in 2019 from a family member, Politico reported on Monday, citing recently obtained charging paperwork.
The donation, which exceeds the $2,800-per-election limit set by federal law, was made "in the name of another person," according to the documents signed by U.S. Attorney Matthew Graves and Corey Amundson, chief of the Justice Department's Public Integrity Section.
GEORGIA DA ASKS JUDGE TO KEEP TRUMP CRIMINAL PROBE REPORT SEALED, CITING CONCERNS FOR 'FUTURE DEFENDANTS'
The charging papers did not elaborate much more on the allegations first brought earlier this month.
"This case involves a technical violation of campaign-finance regulations, based on a loan from a family member. Lynda looks forward to putting it behind her," Bennett's attorney, Kearns Davis, told Fox News Digital by email Monday.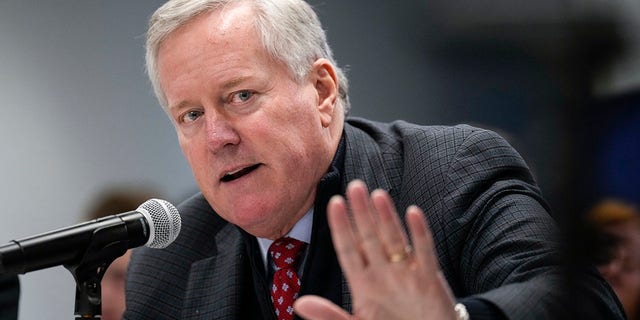 Mark Meadows, chief of staff during the Trump administration, speaks during a forum at FreedowmWorks headquarters on Nov. 14, 2022, in Washington, D.C.
(Drew Angerer/Getty Images)
The Charlotte Observer reported that prosecutors made a formal request Monday through court documents for a hearing centered on Bennett's plea agreement.
Bennett lost the primary to Madison Cawthorn, who went on to win the general election, serving in Congress from 2021 to 2023. Cawthorn, plagued by a series of scandals, failed to regain the GOP ticket in the 2020 primary election and was succeeded by Rep. Chuck Edwards, R-N.C.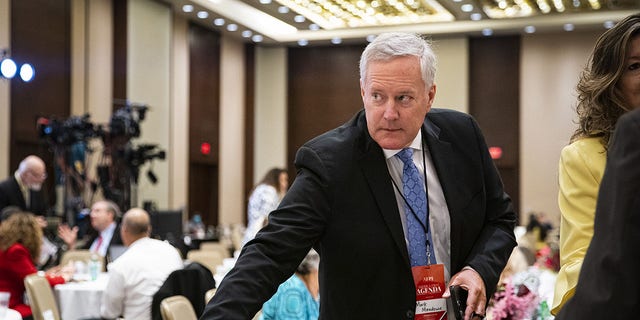 Mark Meadows during an America First Policy Institute summit in Washington, D.C., on July 25, 2022.
(Al Drago/Bloomberg via Getty Images)
Trump and Meadows both endorsed Bennett to replace Meadows in the seat vacated once he joined the White House administration.
Meadows himself complied with a Justice Department subpoena by providing documents he previously shared with the House Jan. 6 select committee, Fox News previously reported in September.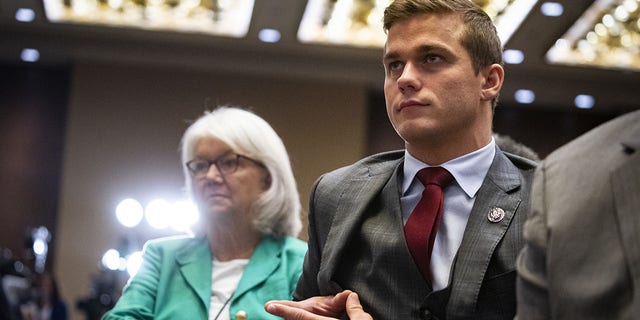 Rep. Madison Cawthorn during the America First Policy Institute summit on July 26, 2022.
(Al Drago/Bloomberg via Getty Images)
CLICK HERE TO GET THE FOX NEWS APP
Outside Washington, Meadows was also called to testify in a Georgia special grand jury probe into whether Trump and his allies violated state law in seeking to overturn the 2020 presidential election results. Last week, a judge agreed to temporarily keep the grand jury's finding under seal upon the request of Fulton County District Attorney Fani Willis, who cited concern for "future defendants."