close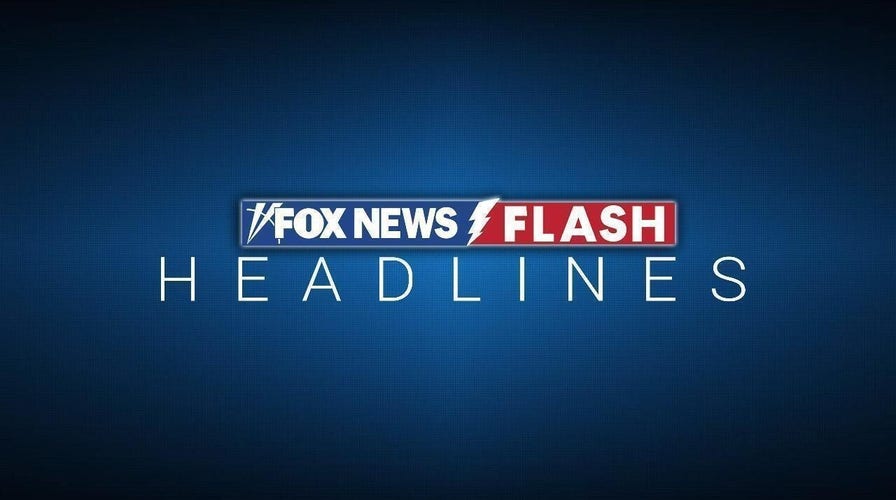 Video
Fox News Flash top headlines for September 1
Fox News Flash top headlines are here. Check out what's clicking on Foxnews.com.
A Minnesota man allegedly stabbed his uncle to death and tried to kill his aunt, who remains hospitalized, according to charges filed Monday.
Hennepin County prosecutors charged Adam Garret Roring, 44, of Savage, Minnesota, with second-degree intentional murder in connection to the death of his uncle, Mark Novak, 74, a former mayor, the Star Tribune reported.
Roring is also charged with the attempted murder of his aunt, Pamela Novak, 72, who was attacked and suffered extensive injuries, according to MPR News. She was hospitalized with broken bones and lacerations on her hands and face, the outlet reported.
Authorities said that the Novak's nephew entered their home and attacked them before dawn on Aug. 24.
IOWA TEEN WHO KILLED 2 FELLOW STUDENTS CLAIMED HE FEARED FOR HIS LIFE, 'HE DIDN'T WANT TO DIE'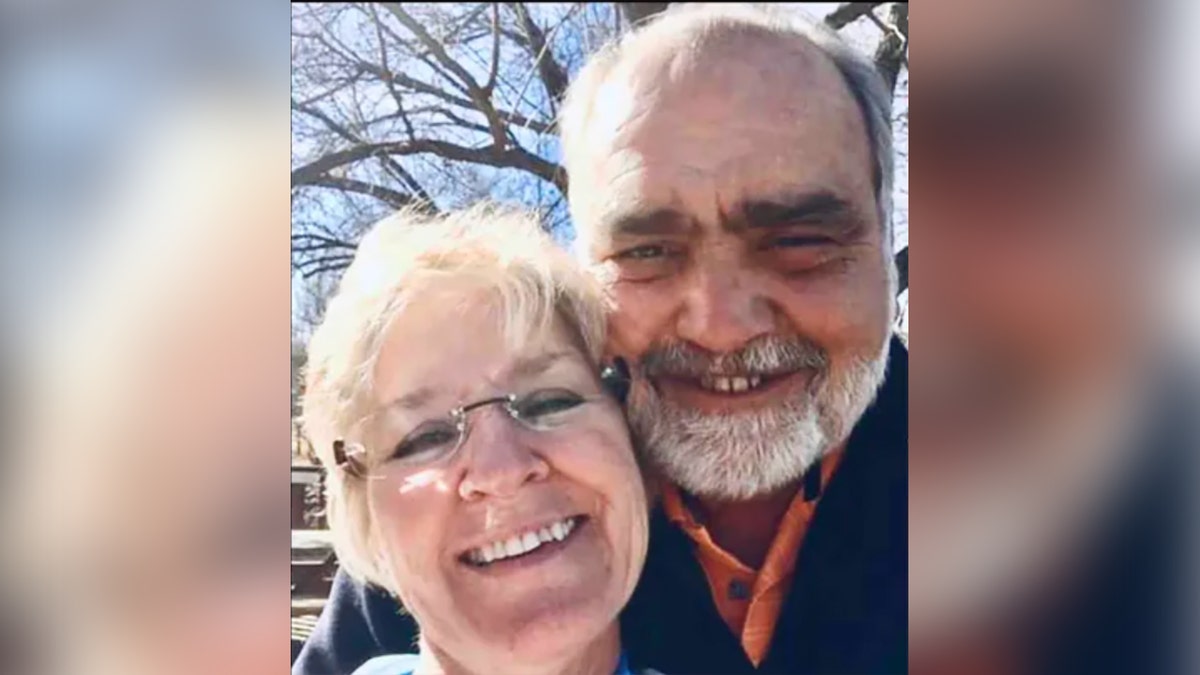 Mark and Pamela Novak were attacked in their home by a suspect wielding nunchaku and a knife, police said. (Shalon Fiala via GoFundMe)
Bloomington Police responded to a 911 call made by Pamela Novak shortly before 5 a.m., authorities said. When officers arrived, they found her lying on the floor. As officers tried to enter the house, they heard noises in the basement and allegedly witnessed Roring climb out of a window before attempting to flee the scene, according to the criminal complaint reported by the Tribune.
The complaint reportedly states Roring was arrested with what appeared to be blood on his jacket, pants and gloves. He was allegedly carrying a metal bar and a "blood-covered nunchaku." A search of the home turned up metal links believed to be from the nunchaku and a large chef knife in the kitchen sink "covered in blood," the Tribune reported.
The Novaks were transported by ambulance to the Hennepin County Medical Center, police said. Mark Novak was pronounced dead at the hospital. He suffered a severe laceration to his throat and injuries to his head, face and defense wounds on his hands. Pamela Novak was treated for her injuries but remains hospitalized in critical condition, KARE reported.
Pamela Novak reportedly told police she and her husband were in their bedroom "when they were awoken by a male who kept beating them with an unknown object," according to the complaint. She escaped the bedroom and was pushed down the stairs before she reached a phone and called 911. She identified Roring as the attacker.
LAWYER FOR LA SEX THERAPISTS' ACCUSED KILLER PRESENTS SURPRISING DEFENSE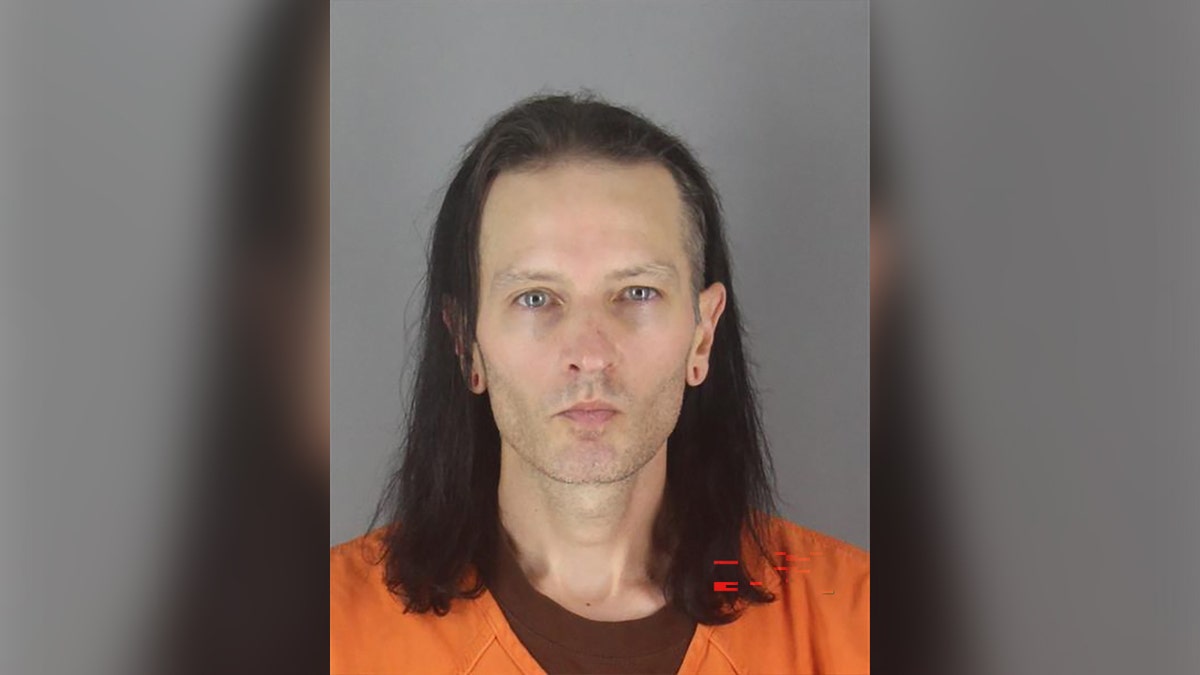 Adam Garrett Roring, 44, is charged with second-degree murder with intent and attempted second-degree murder. (Hennepin County Sheriff)
Roring told police he went to his aunt and uncle's house before dawn to return house keys belonging to them, the Tribune reported. He claimed that when he arrived, an "unknown intruder had nunchucks and a chain, and that he struggled with the unknown intruder and got the weapons before the unknown intruder escaped out the front door." Roring said he checked on his aunt before he fled through the basement window. Police found his vehicle parked next to the couple's home.
Investigators said blood found throughout the home was consistent with Pamela Novak's account.
"This is a horrific and tragic event, and we ask for thoughts and prayers for the victims and their family," Police Chief Booker Hodges said. "I am grateful for the excellent work of our dispatchers and police officers which led to the immediate apprehension of the suspect."
Family members set up a GoFundMe to support Pam Novak through her recovery and pay for funeral expenses for Mark.
MOM ACCUSED OF SHOOTING DAUGHTER'S ALLEGEDLY ABUSIVE BOYFRIEND AFTER HE YELLED, 'JUST SHOOT ME': REPORT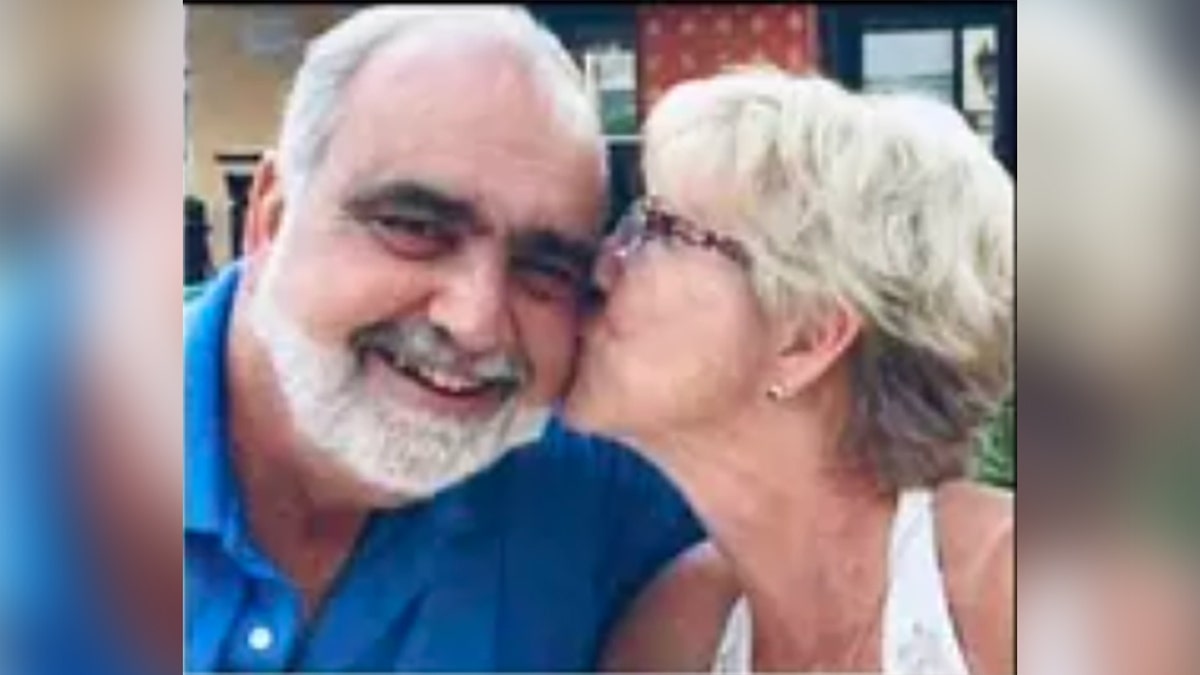 Family members remember Mark Novak as a "dear, sweet man." (Shalon Fiala via GoFundMe)
"Anyone who knows Mark and Pam knows them as friends," organizer Shalon Fiala wrote on the page titled "Help the Novak Family – Remember, Recover, Rebuild."
"They loved each other dearly and it spilled over to everyone they met. Their smiles, warmth, and kindness reached far and wide and never discriminated. So, dear friends, in this time of sorrow, tragedy, and HOPE, we ask for you to please reflect back all the warmth and kindness you can to help support Pam and her family," Fiala said.
CLICK HERE TO GET THE FOX NEWS APP
Roring is being held in the Hennepin County Jail.
Chris Pandolfo is a writer for Fox News Digital. Send tips to c[email protected] and follow him on Twitter @ChrisCPandolfo.