close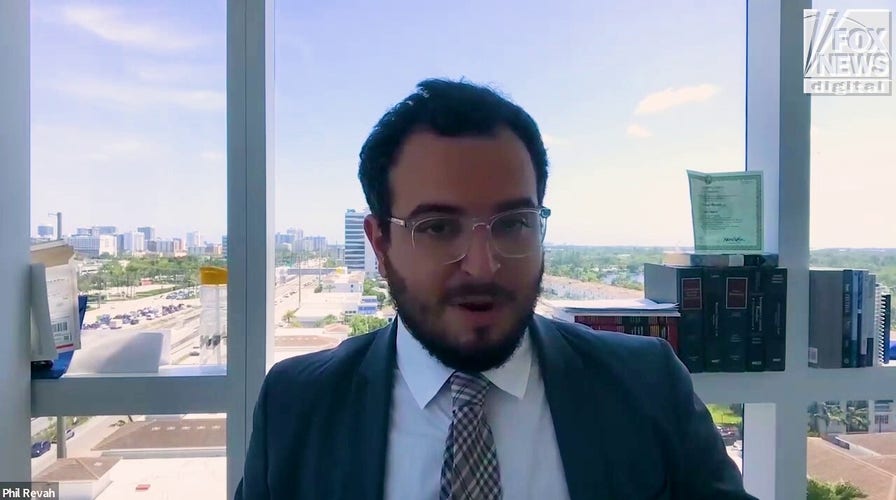 Video
Eviction lawyer details little known method to removing squatters
Phil Revah, a Florida eviction attorney, told Fox News there is a way to remove some squatters from a property without costly legal fees or going to court.
A British man who owns a home in Spain was brutally attacked by squatters who allegedly took over his Spanish home while he was in the U.K., according to European news reports.
Identified only as Michael, the 52-year-old British man reportedly flew from his home in Liverpool to a vacation home in the Costa del Sol region of Spain last month after neighbors alerted him that squatters had taken over his property, according to Euro Weekly News.
"They called him and asked him if he had rented his apartment. He answered no, then they explained to him that there were people living in it, so he said he was taking a plane and came to see what was happening," a spokeswoman for the residential complex told Spanish outlet El Confidencial.
Michael arrived at his Spanish home and confronted the squatters but was met with hostility, as the suspects allegedly beat him with a bottle. The man was left with cuts to the face, back and other parts of his body, according to news reports and photos circulating online.
SQUATTERS TORMENT HOMEOWNERS ACROSS US WITH NO RESOLUTION IN SIGHT: 'IT'S A PROBLEM'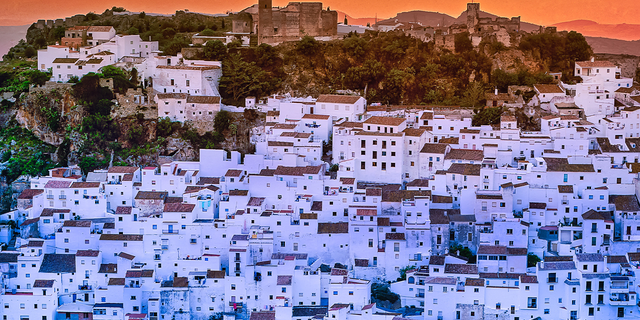 Spain's Andalucia-Malaga Province Costa del Sol Casares City.  (Jose Fuste Raga/Prisma by Dukas/Universal Images Group via Getty Images)
"We told him that we would go with him, but he told us not to worry, that he would go alone," an unidentified neighbor told El Confidencial.
"Several people beat him up. They attacked him with a bottle and cut him with glass", the unidentified neighbor added. "On his back, for example, he had a 10-cm wound. A little more, and they would have killed him," they stressed.
Local authorities responded to the incident, which took place on May 30, and told Michael to "file a complaint" about the squatters, the outlet reported.
CHICAGO HOMEOWNER TELLS 'FOX & FRIENDS' SHE CAN'T REMOVE SQUATTER FROM HER HOUSE: 'REALLY INFURIATING'
Michael filed a complaint and recounted in his testimony that when he arrived at his Spanish vacation home, he was unable to open the front door with his key due to the locks being changed. He reportedly noticed a window was open at the home, climbed onto a balcony and accessed the house through the window.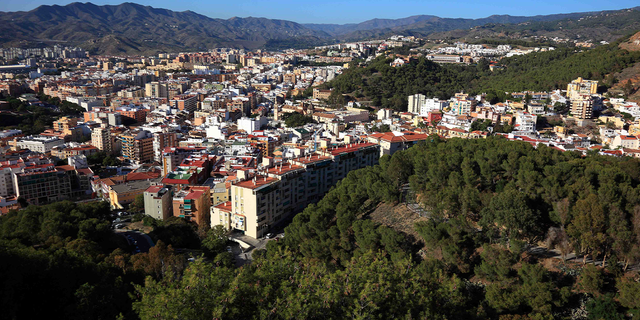 Malaga, view from the castle Castillo de Gibralfaro to a part of the city, Spain, Andalusia.  (Bildagentur-online/Universal Images Group via Getty Images)
Once inside, he found three men inside and questioned why they were there, "to which the residents of the house responded violently by starting an attack. One of them broke a bottle with which he struck several blows to the complainant's body and head while he was struggling," according to his testimony.
MARYLAND HOMEBUYERS 'DISTRAUGHT' AFTER FINDING STRANGERS LIVING IN NEW HOUSE AND REFUSING TO LEAVE
Michael described the men as "presumably of Moroccan nationality," according to Euro Weekly News.
Michael was treated at a local hospital for his injuries and released the day after the attack, the outlet reported.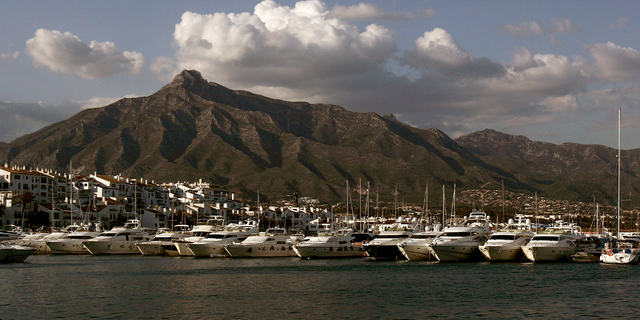 Boats are seen at Banus port in Marbella, on the Costa del Sol, southern Spain, May 24, 2007. The Spanish coast is a popular bolthole for criminals fleeing the law because they can blend easily into thriving expatriate communities, like the 500,000 foreigners resident in the southern province of Andalusia. (REUTERS/Jon Nazca )
Local police arrested the men on June 8, according to Spanish outlet Murcia Today, and they were held on suspicion of drug trafficking, electricity fraud and stolen furniture. The case is ongoing, according to the outlet, and Michael returned to Liverpool days after the attack.
CLICK HERE TO GET THE FOX NEWS APP
Squatting issues in Spain have intensified, according to Murcia Today, with local describing that current laws favor squatters over legal homeowners. Squatting has also been an issue in the U.S., as homeowners across the nation have recounted lengthy legal battles to evict people living in their residences illegally. Eviction moratoriums from the pandemic have also fanned the flames of that issue, previous reporting from Fox News Digital found.