close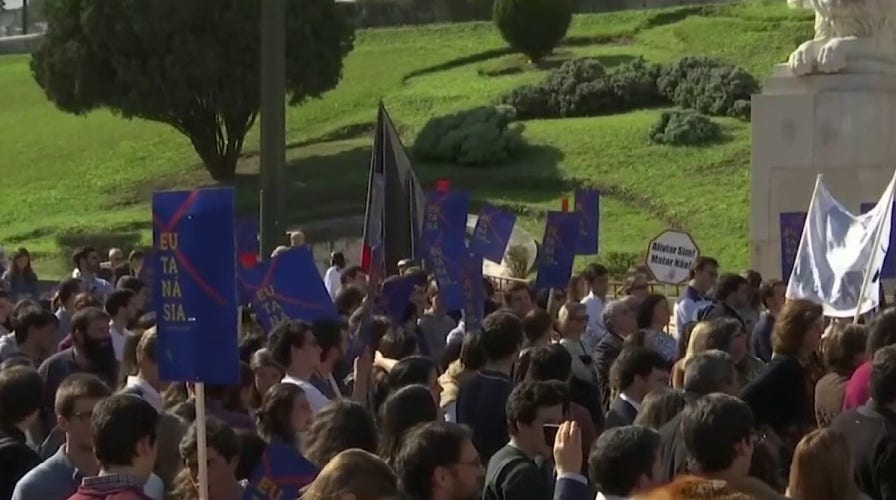 Video
Portugal votes to allow euthanasia despite protests
Lawmakers voted to allow physician assisted suicide for the terminally ill.
This story discusses suicide. If you or someone you know is having thoughts of suicide, please contact the Suicide & Crisis Lifeline at 988 or 800-273-TALK (8255).
British police have tied 88 deaths to an alleged "poison seller" in Canada who has been accused of participating in assisted suicide.
"Our deepest sympathies are with the loved ones of those who have died. They are being supported by specially trained officers from police forces," the U.K.'s National Crime Agency (NCA) deputy director Craig Turner told reporters.
"In consultation with the Crown Prosecution Service, the NCA has taken the decision to conduct an investigation into potential criminal offenses committed in the U.K. This operation is underway," he added.
Peel Regional Police in Ontario, Canada, arrested and charged 57-year-old Kenneth Law, a Mississauga resident, in May on charges related to an investigation involving the sale of a poisonous substance.
CALIFORNIA DOCTOR PRAISED FOR HIS PANDEMIC RESPONSE PLEADS GUILTY TO SELLING MISBRANDED COSMETIC DRUGS
A police report says the police believe that Law "distributed and marketed the substance online to target individuals at risk of self-harm." His victims allegedly include people in the U.K., Canada and the U.S.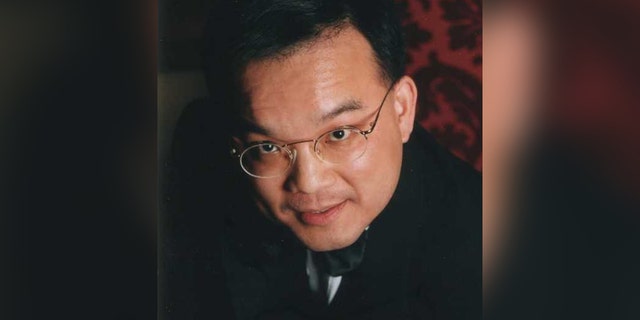 Kenneth Law, a 57-year-old resident of Mississauga, has claimed to have sold a poisonous substance to hundreds of people. (Peel Regional Police)
The police charged him with two counts of counseling or aiding suicide, but British police believe he has connections to far more deaths.
The Times U.K. first reported on Law's connection to the deaths in April, just a few weeks before his arrest in Canada. At that time, the Times had connected him to as many as seven deaths, four of which were in Britain.
ELDERLY MAN BITES SNAKE THAT HAD WRAPPED HIS LEG WHILE SLEEPING: 'FELT LIKE I WAS GOING TO DIE'
Law had told an undercover reporter posing as a "suicidal buyer" that his customers told him he was doing "God's work" and that he had claimed to have sold his product to "hundreds" of Brits.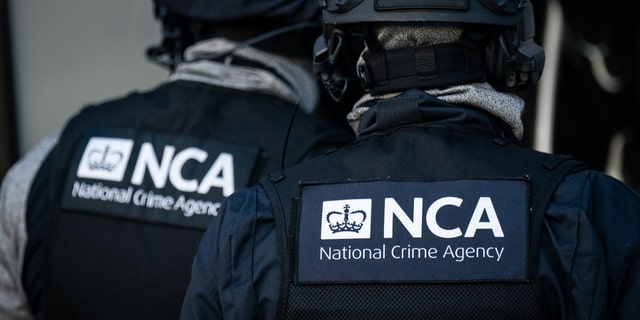 Officers from the National Crime Agency arrive at a property of a man who is accused of being a member of a group arranging small boat crossings and HGV journeys for migrants, in Grays, Essex. The group have been linked to an incident last August where a crossing was intercepted with 46 migrants on board. Picture date: Monday, June 19, 2023.  (Aaron Chown/PA Images via Getty Images)
He explained that he had started his business after his mother suffered "greatly" from a stroke because his father was "religious" and "didn't believe very much in euthanasia at all." He claimed to have also sold the substance to people in "other parts of the world."
The NCA has now opened an investigation into Law's possible connection to 88 deaths, with police making welfare visits to hundreds of possible buyers, the BBC reported.
INDIAN IMMUNOLOGICALS AIMS TO LAUNCH DENGUE VACCINE BY EARLY 2026 AMID ESCALATING THREAT
Peel Regional Police Deputy Chief Marc Andrews said the force is "aware of 1,200 packages that have been shipped" to "over 40 countries" and urged people who received those packages to contact suicide hotlines and police, the Globe and Mail reported. The Canadian outlet also reported that Law denied the accusations when contacted for comment in May.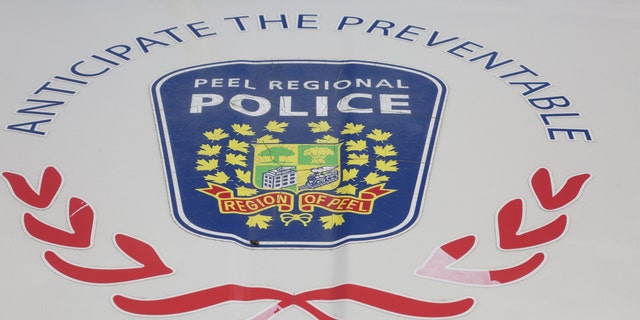 Peel Regional Police emblem on a police vehicle during Community Crime Prevention Day in Mississauga, Ontario, Canada, on September 24, 2022.  (Creative Touch Imaging Ltd./NurPhoto via Getty Images)
Assisted suicide remains illegal in the U.K. and Canada, with a punishment of up to 14 years in prison in both countries, according to the Times, which alerted Canadian authorities to Law's operation after confirming his operation through a website designed to "fool" them and disguise his operation.
Law insisted that he is "not assisting anything" but just "selling a product" when reporters confronted him.
The father of one victim told BBC's Radio 4 that his son discussed taking his own life with people he met online in communities set up to discuss the subject, and he lamented that "we have to accept that in the modern age, people can find like-minded people to discuss even the most difficult problems."
CLICK HERE TO GET THE FOX NEWS APP
"We need to be more sensitive around the risks that people like Tom have in society through their ability to find information online that is unchallenged," the father said.
Law remains in custody at the Ontario Court of Justice in Brampton and is scheduled to appear in court later this month.
Peter Aitken is a Fox News Digital reporter with a focus on national and global news.