Pro-life and pro-choice groups are hitting back at former president and 2024 contender Donald Trump after he blamed the GOP's poor performance in the 2022 midterm elections on pro-life candidates.
"Trump is way out of line here on life. He does not have a pulse on where his potential base is — as many believed he has in the past. This kind of nonsense will be a losing political strategy for him," Lila Rose, president of Live Action, blasted Trump in a statement on Twitter.
Trump was staunchly pro-life throughout his 2016 and 2020 campaigns for president. But after several midterm losses were blamed on him as he seeks another term in the White House, the former president attempted to direct blame toward pro-life Republicans and the issue of abortion for lost elections.
In a statement Monday, the former president, who endorsed various pro-life candidates throughout the cycle, suggested some Republicans were too extreme on the pro-life issue.
TRUMP BLAMES PRO-LIFE REPUBLICANS FOR MIDTERM LOSS
"It wasn't my fault that the Republicans didn't live up to expectations in the midterms," Trump wrote in a statement on Truth Social, pointing a finger at pro-life midterm candidates after being blamed for several losses. "It was the 'abortion issue,' poorly handled by many Republicans, especially those that firmly insisted on no exceptions, even in the case of rape, incest or life of the mother, that lost large numbers of voters.
"Also, the people that pushed so hard, for decades, against abortion, got their wish from the U.S. Supreme Court, and just plain disappeared, not to be seen again."
PENCE SIDES WITH PRO-LIFE GROUP HITTING BACK AT TRUMP FOR BLAMING MIDTERM LOSSES ON PRO-LIFE REPUBLICANS
Jenny Lawson, executive director of Planned Parenthood Votes, told Fox News Digital Trump's recent statement is "comical."
"Donald Trump's sad attempt to pivot on abortion rights after voters resoundingly rejected the extreme anti-abortion agenda — one that he championed as president and prioritized when nominating three anti-choice Supreme Court justices — is comical," Lawson said in a statement.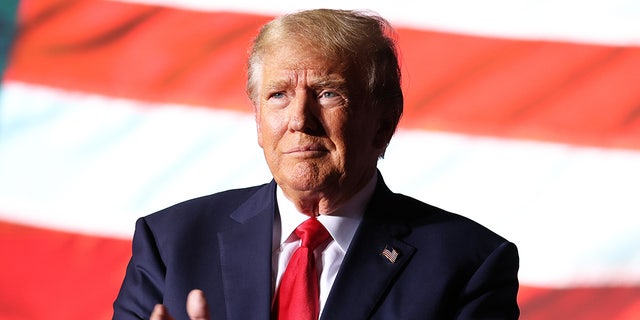 Former President Trump announced his candidacy for the 2024 presidential race in November 2022.
(Justin Sullivan)
"As we saw in the midterms, anti-abortion politicians can try to run from their extreme views, but they can't hide from the truth or their record. We have only begun to see the devastating public health consequences brought on by the Supreme Court decision to overturn Roe v. Wade, which is why abortion will once again be top of mind for voters in 2024 and for years to come."
During his presidency, Trump worked to appoint pro-life judges to the court, saying in the final debate before the 2016 election, "I am pro-life, and I will be appointing pro-life judges." In June, the Supreme Court overturned Roe v. Wade and returned power to the states to ban abortion.
After the controversial Supreme Court ruling, midterm candidates on both sides of the political spectrum campaigned on abortion, and it became arguably one of the most important issues to voters leading up to Election Day.
Susan B. Anthony Pro-Life America released a statement Monday in response to the former president and where its ideal GOP 2024 candidate will stand on abortion.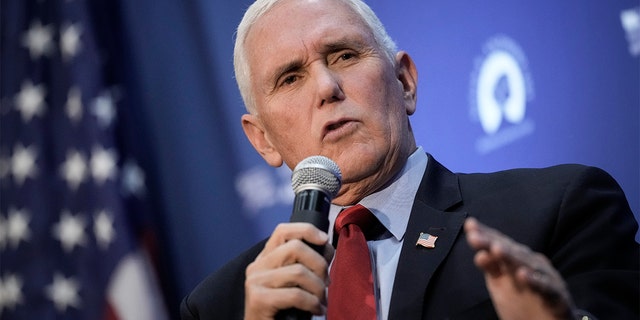 Former Vice President Mike Pence is a rumored 2024 contender.
(Drew Angerer)
"The approach to winning on abortion in federal races, proven for a decade, is this: state clearly the ambitious consensus pro-life position and contrast that with the extreme view of Democrat opponents. We look forward to hearing that position fully articulated by Mr. Trump and all presidential candidates.
CLICK HERE TO GET THE FOX NEWS APP
"There was ALSO a profound midterm lesson for future federal candidates: Those who adopted the Ostrich Strategy on abortion lose."
In a Tweet Monday, Trump's former Vice President, Mike Pence, who is rumored to be considering a 2024 presidential run, backed SBA's statement fired at the former president.