"Elvis" director Baz Luhrmann is honoring Lisa Marie Presley.
On Friday, Luhrmann took to Instagram to share a caption alongside a photo of Austin Butler sitting beside Elvis Presley's only child.
"Over the last year, the entire 'Elvis' movie family and I have felt the privilege of Lisa Marie's kind embrace. Her sudden, shocking loss has devastated people all around the world. I know her fans everywhere join me in sharing prayers of love and support with her mother, Priscilla, and her wonderful daughters Riley, Finley and Harper," he wrote.
"Lisa Marie, we will miss your warmth, your smile, your love."
 

 
 

 
 
View this post on Instagram
 

 
 
 

 
 

 
 
 

 
 
LISA MARIE PRESLEY, ELVIS AND PRISCILLA'S ONLY CHILD, DEAD AT 54
Presley died Thursday at the age of 54. She was taken to a hospital Thursday in Los Angeles after sheriff's deputies responded to a "not breathing call," authorities confirmed to Fox News Digital.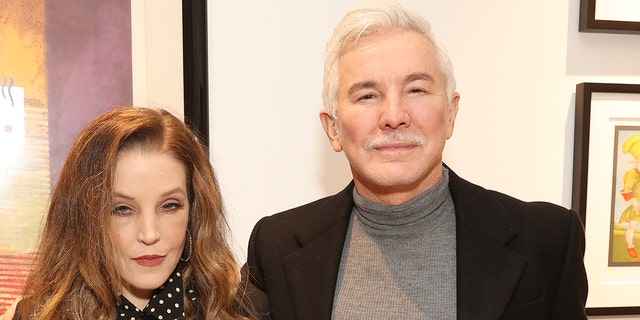 Baz Luhrmann honored Lisa Marie Presley after her death.
(Jesse Grant)
Priscilla Presley's representative shared a statement with Fox News Digital following her daughter's death.
LISA MARIE PRESLEY REMEMBERED: TOM HANKS, RITA WILSON AND JOHN TRAVOLTA MOURN DEATH OF ELVIS' DAUGHTER
"Priscilla Presley and the Presley family are shocked and devastated by the tragic death of their beloved Lisa Marie. They are profoundly grateful for the support, love and prayers of everyone and ask for privacy during this very difficult time," the statement said.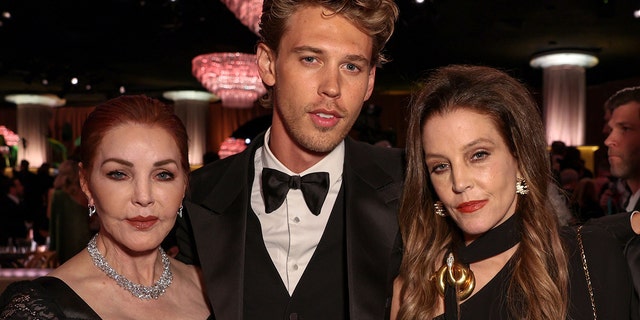 Austin Butler starred as Lisa Marie Presley's father in Baz Luhrmann's biopic "Elvis."
(Shutterstock for HFPA)
Baz Luhrmann's biopic of Elvis Presley starred Austin Butler in the titular role. During the press tour for the film, Priscilla and Lisa Marie were outspoken about their adoration of the movie.
CLICK HERE TO SIGN UP FOR THE ENTERTAINMENT NEWSLETTER
In June, Lisa Marie sat down alongside her daughter, Riley, for a special, "Exclusively Elvis: A Special Edition of 20/20." At the time, the mother-daughter duo reflected on the film.
"It was such an emotional [experience]," Lisa Marie said in the rare interview. "Like Riley said, it just brings up such generational trauma in a good way.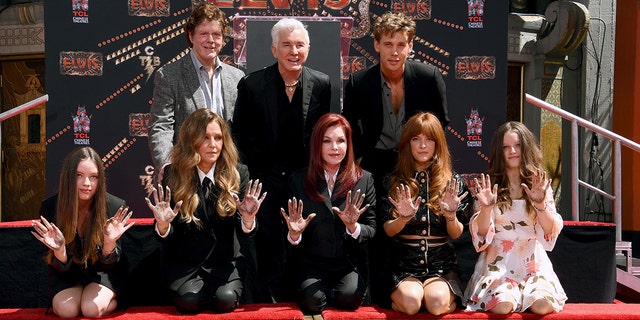 Steve Binder, Baz Luhrmann, Austin Butler, Harper Lockwood, Lisa Marie Presley, Priscilla Presley, Riley Keough, and Finley Lockwood attended the handprint ceremony honoring Priscilla Presley, Lisa Marie Presley And Riley Keough in June.
(Getty Images)
"And Riley, five minutes in, was already like, 'I'm done.' She was already crying, and I was crying."
Keough, an actress and filmmaker, said the story is "really intense."
CLICK HERE TO GET THE FOX NEWS APP
"As a film, it's just an exceptional film," said the 33-year-old.
In an interview with "Good Morning America," Priscilla called Butler "unbelievable" in the film.