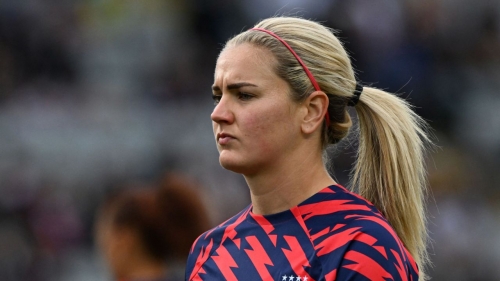 Lindsey Horan said she thought her team could win this weekend's game against Sweden.
Saeed Khan/AFP/Getty Images

CNN
—
Lindsey Horan has rejected criticism of how the US women's soccer team has been performing at the Women's World Cup, labeling it as "noise."
The US Women's National Team (USWNT) drew 0-0 with Portugal on Tuesday, a result that confirmed the four-time world champion as runner-up in Group E, but not before the Americans came painfully close to exiting the tournament when Portugal substitute Ana Capeta hit the post in the dying moments of the game.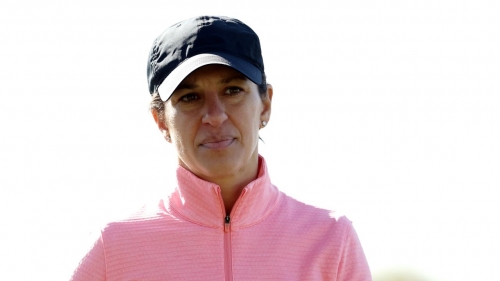 Former USWNT player Carli Lloyd was highly critical of the US team's performance against Portugal.
Maddie Meyer/Getty Images
"It's noise. Sometimes, you know, you hear it, you see it, and sometimes it's hard to get away from it," USWNT co-captain Horan told a media conference on Thursday in response to a question about criticism from pundits and fans.
One of those pundits was two-time World Cup winner and former USWNT player Carli Lloyd who quipped on the FOX broadcast that "the player of the match was that post" – a reference to Portugal coming close to a famous win late on – adding that her former teammates are "lucky to not be going home right now."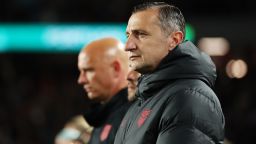 AUCKLAND, NEW ZEALAND – AUGUST 01: Vlatko Andonovski, Head Coach of USA, is seen during the FIFA Women's World Cup Australia & New Zealand 2023 Group E match between Portugal and USA at Eden Park on August 01, 2023 in Auckland, New Zealand. (Photo by Buda Mendes/Getty Images)
Buda Mendes/Getty Images
US coach Vlatko Andonovski hits back at criticism of team after draw against Portugal
"You guys are all watching us. Everyone in the world gets to have their opinion. And it's the World Cup, you know, it's the biggest stage," added Horan as she looked ahead to the team's last-16 knockout match against Sweden on Sunday.
"We're playing for these big matches. We're playing for these big moments, these pressure cookers. And that's what we want to be a part of. And being the US national team, we're always going to have that. You guys always want to talk about us and we're going to take that pressure," she added.
"We're going to go with it, but we're going to focus on ourselves and look at everything internally and try to keep the noise out as much as possible."
Forward Lynn Williams added: "We are not panicking. We have made it to the round of 16. I think that we haven't played our best soccer yet, which is the most exciting part for us. We are a team that are going to battle."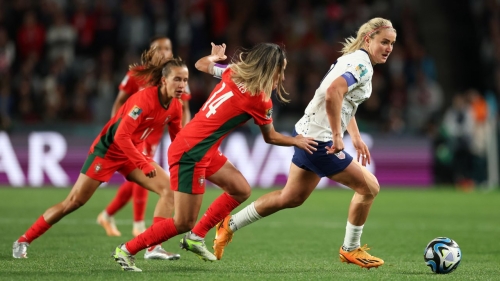 Horan (R) takes the ball away from Dolores Silva of Portugal during the team's Group E match, which ended in a 0-0 draw.
Phil Walter/Getty Images
After Tuesday's game, US coach Vlatko Andonovski said it was "insane" for anyone to question the team's commitment.
"To question the mentality of this team, to question the willingness to win, to compete, I think is insane," Andonovksi told CNN post-match on Tuesday.
"Everyone is entitled to opinion and, you know, they can say whatever they want, but I just know how this team feels," he added, though he did acknowledge that the team underperformed against Portugal.
"It's not like we played well by any means, but we owned it," said Andonovski. "We know that it's not good enough. … We're not happy with our performance, but we qualify for the next round. We're moving on."
Ahead of Sunday's knockout match with Sweden, midfielder Horan said that while she expected the game to be "difficult," the team knows what to do and can "expose" the world No. 3 to win the game.
This will be the seventh World Cup meeting between the two teams and the first in the knockout stages, according to FIFA.
The US has won four of the previous six World Cup meetings, according to the world soccer governing body, but Sweden won the last meeting between the two teams in July 2021 at the Tokyo Olympics – a 3-0 win in the group stage.
Sweden also drew with the US in 2015 and beat them in 2011 – the last time any team defeated the US Women's National Team inside regulation at a World Cup. The US defeated the Scandinavian side in the group stage in 2019.
CNN's Tara Subramaniam and George Ramsay contributed reporting.