close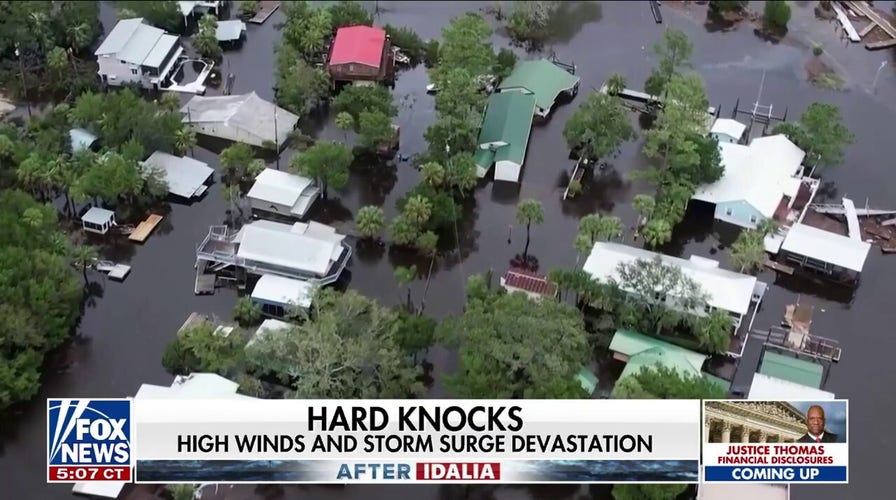 Video
Hurricane Idalia brings widespread damage
Fox News correspondent Steve Harrigan has the latest on the storm on 'Special Report.'
The National Weather Service (NWS) is warning beachgoers in the Northeast of "life-threatening rip currents" as the busy Labor Day weekend kicks off today.
The rip current warnings for Friday – which stretch from Delaware's beaches to those in New Jersey, New York, Rhode Island and Cape Cod, Massachusetts – come as the Atlantic Ocean has turned into what FOX Weather is describing as a "tropical traffic jam" with four named storms swirling and a fifth coming soon.
"Life-threatening rip currents are likely for all people entering the surf zone," an NWS advisory says for beaches around New York City and Long Island. "Anyone visiting the beaches should stay out of the surf. Rip currents can sweep even the best swimmers away from shore into deeper water."
The NWS also said in the advisory that "A moderate rip current risk is forecast for Saturday, but may be increased to a high risk."
DESANTIS SAYS 'SIGNIFICANT DAMAGE' IN FLORIDA FROM HURRICANE IDALIA, DOZENS OF RESCUES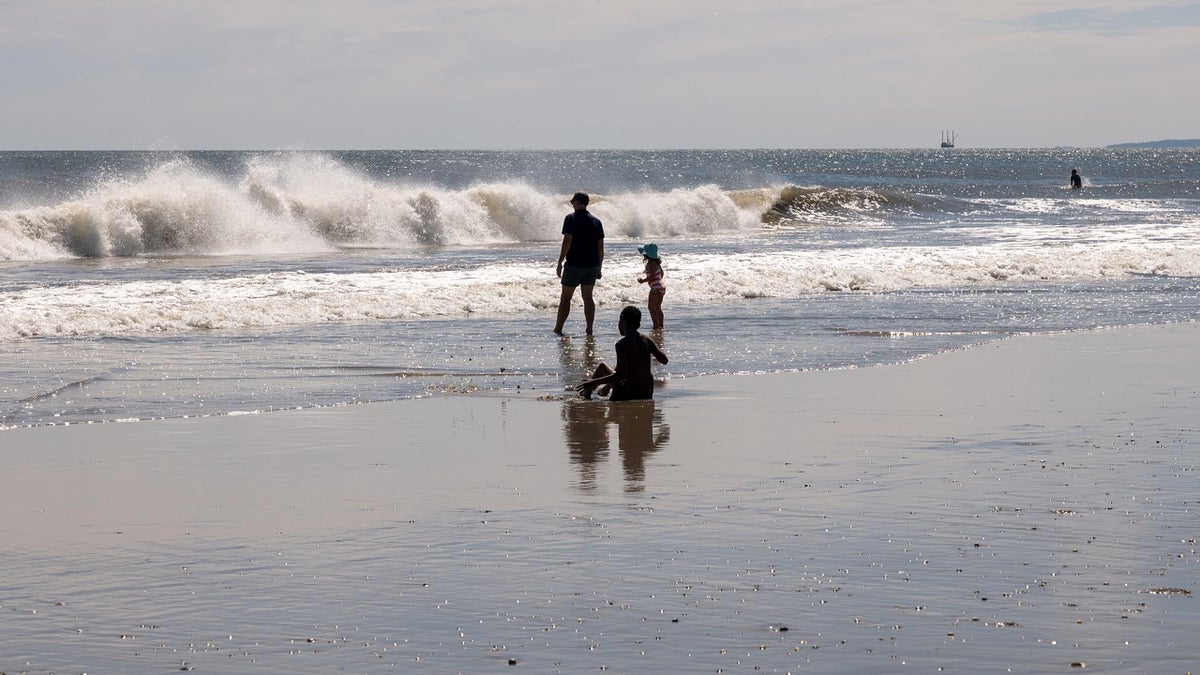 People enjoy a day at Rockaway Beach in New York as high surf from Hurricane Franklin delivers strong rip tides and large waves to most of the Eastern seaboard on Aug. 31, 2023 in New York City. (Spencer Platt/Getty Images)
New York Gov. Kathy Hochul said earlier this week that she directed NY State Parks to "suspend swimming at Long Island ocean beaches due to flooding and rough surf conditions resulting from Hurricane Franklin."
"Beachgoers can still swim at State Parks on Long Island Sound," Hochul said in a post Wednesday. "Please stay vigilant & heed warnings from lifeguards & staff."
The NWS says if you are caught in a rip current, just "relax and float.
"Don't swim against the current," it advises. "If able, swim in a direction following the shoreline. If unable to escape, face the shore and call or wave for help."
LIVE FLORIDA REPORT CATCHES EXACT MOMENT CITY LOSES POWER DURING IDALIA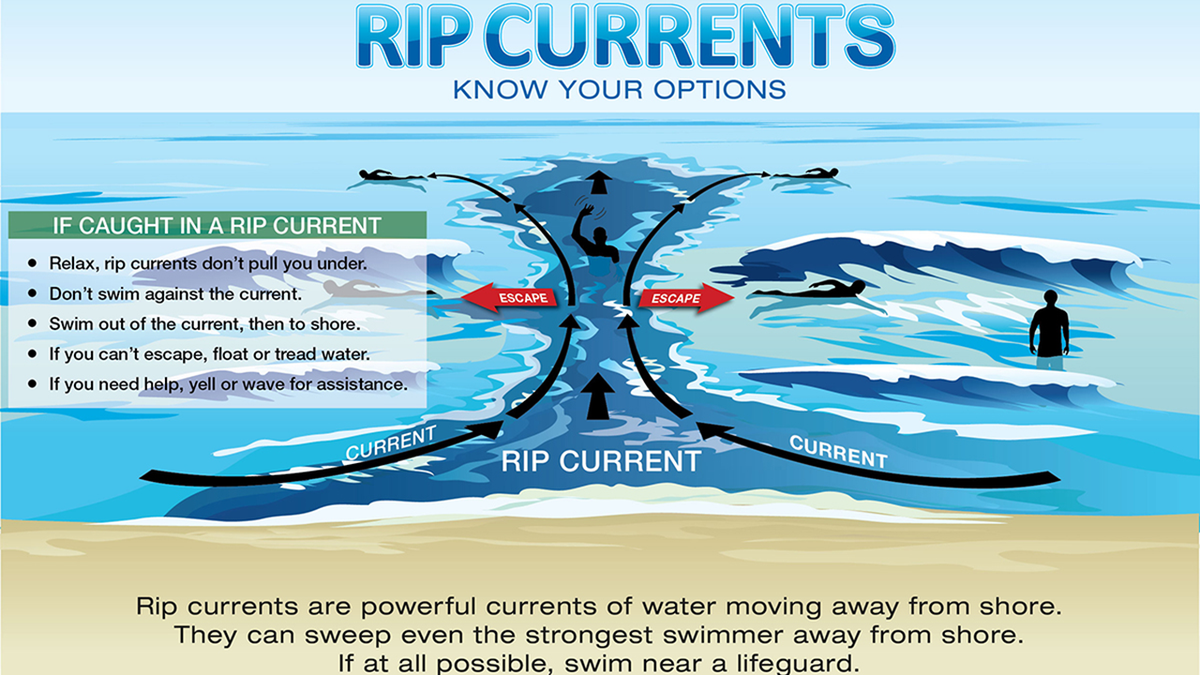 This graphic from the National Weather Service shows what to do if you are caught in a rip current. The best way to escape is to swim parallel to the shore out of the current's flow. If possible, always swim near a lifeguard. (U.S. National Weather Service)
FOX Weather reports that along with the current tropical activity in the Atlantic, another disturbance off the coast of western Africa is on the brink of becoming Tropical Storm Katia.
Among the current storms in the Atlantic is Idalia, which made landfall in Florida Wednesday morning as a Category 3 hurricane.
Florida Gov. Ron DeSantis said Thursday that Idalia caused "significant damage" in his state.
The White House later said in a statement Thursday that President Biden "declared that a major disaster exists in the State of Florida and ordered Federal aid to supplement State, tribal, and local recovery efforts in the areas affected by Hurricane Idalia beginning on August 27, 2023, and continuing.
Flags warn that the beach is closed to swimmers at Rockaway Beach in New York on Thursday, Aug, 31. (Spencer Platt/Getty Images)
CLICK HERE TO GET THE FOX NEWS APP
"Assistance can include grants for temporary housing and home repairs, low-cost loans to cover uninsured property losses, and other programs to help individuals and business owners recover from the effects of the disaster," it added.
Greg Norman is a reporter at Fox News Digital.