'
Liberals online piled on Democrat Senator Chris Murphy of Connecticut after he shared the viral blue-collar anthem "Rich Men North of Richmond."
Murphy shared the song taking the Internet by storm on Monday, calling on progressives to listen to the song decrying the state of the country under Democrat leadership.
"a. I think progressives should listen to this. In part, bc it's just a good tune, (sic)" Murphy tweeted.
BLUE-COLLAR POLITICAL ANTHEM 'RICH MEN NORTH OF RICHMOND' TAKES INTERNET BY STORM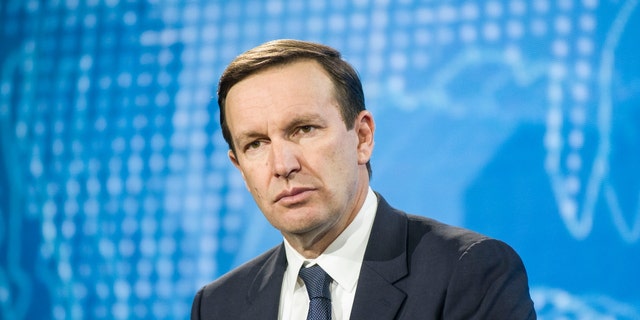 Liberals online piled on Democrat Senator Chris Murphy of Connecticut after he shared the viral working class anthem "Rich Men North of Richmond." ((Photo by Attila Husejnow/SOPA Images/LightRocket via Getty Images))
"b. But also [because] it shows the path of realignment," the Connecticut Democrat continued. "Anthony sings about the soullessness of work, s— wages and the power of the elites."
"All problems the left has better solutions to than the right," the senator claimed.
Liberal users online did not take kindly to Murphy sharing the hit song, with several asking why the progressive senator shared the tune.
Former Bernie Sanders presidential campaign co-chair and Ohio state Senator Nina Turner tweeted the "biggest solution to this is getting big money out of politics."
"Actual progressives don't need to listen to this, our political leaders do," Turner tweeted.
"Why is Chris Murphy favorably quote tweeting ultra ding dong Benny Johnson?" user Drew Savicki wrote.
"Someone's gotta start digging into financial interests here," user Michael Paulauski tweeted. "Chris Murphy is backflipping his way directly into the red-brown alliance in a manner that would make Jimmy Dore proud."
"I have a feeling someone is guiding him toward the upcoming GOP/Libertarian power vacuum," Paulauski added.
"What," another user wrote.
Murphy's tweet comes days after the debut of Virginia native Anthony Oliver's hit song "Rich Men North of Richmond" broke the Internet.
"Rich Men North of Richmond," is a twangy, soulful bluegrass song detailing the frustration of a blue-collar man fed up with the leadership in Washington.
The song torches high taxes and lawmakers for turning their attention away from the working men and women of America to "minors on an island somewhere" — an apparent reference to the offshore retreat where the late convicted child sex offender Jeffrey Epstein hosted several influential persons.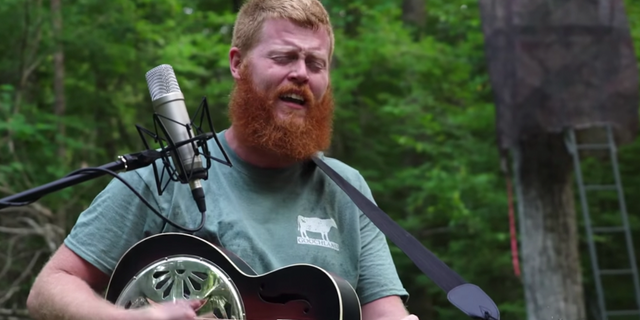 Musician Oliver Anthony went viral this week for a performance of his original song, "Rich Men North of Richmond." (Screenshot/RadioWV YouTube channel)
"Rich Men North of Richmond" also contrasts starving "people in the street" to "obese" Americans "milking welfare" and the epidemic of suicides in young men.
CLICK HERE TO GET THE FOX NEWS APP
"Well God, if you're 5 foot 3 and you're 300 pounds, taxes ought not to pay for your bags of fudge rounds," Anthony sings. "Young men are putting themselves six feet in the ground, 'cause all this damn country does is keep on kicking them down."
Anthony's emotional song has resonated with millions of viewers, with the Tuesday video recording by RadioWV's Draven Riffe already sporting 1.2 million views on YouTube.