close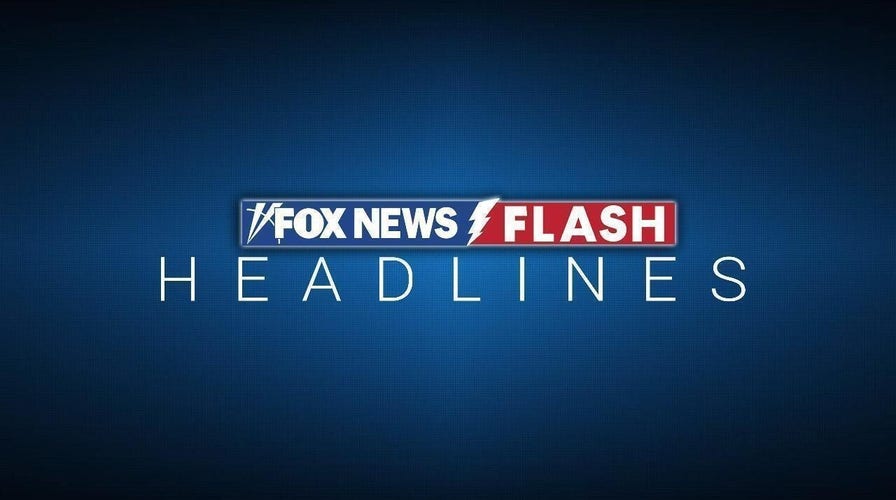 Video
Fox News Flash top headlines for October 25
Fox News Flash top headlines are here. Check out what's clicking on Foxnews.com.
Three-time Slovak Prime Minister Robert Fico was sworn in alongside a new government on Wednesday.
Fico, a left-wing populist and vocal opponent of Ukrainian aid, leads the Smer party, which won 42 seats in last month's parliamentary elections.
"Today, you just don't take over power but naturally also responsibility for the republic and its citizens," President Zuzana Caputova, Slovakia's head of state, told the incoming Cabinet.
Slovakia's president swore in a new government Wednesday, led by a former populist prime minister poised to end the country's military aid for Ukraine as it fights Russia's invasion.
Robert Fico returned to power and took over as prime minister for the fourth time after his leftist Smer, or Direction, party won Slovakia's Sept 30 parliamentary election.
The party won 42 seats in the 150-seat Parliament after campaigning on a pro-Russian and anti-American platform.
ORBÁN COMPARES HUNGARY'S EU MEMBERSHIP TO SOVIET OCCUPATION IN FIERY SPEECH
"Today, you just don't take over power but naturally also responsibility for the republic and its citizens," President Zuzana Caputova told the new Cabinet.
Fico formed a parliamentary majority by signing a coalition government deal with the leftist Hlas, or Voice, party and the ultranationalist Slovak National Party.
Hlas, led by Fico's former deputy in Smer, Peter Pellegrini, gained 27 seats. Pellegrini parted ways with Fico after the scandal-tainted Smer lost the previous election in 2020.
Pellegrini replaced Fico as prime minister after he was forced to resign following major anti-government street protests resulting from the 2018 killing of journalist Jan Kuciak and his fiancée.
The reunion of Fico and Pellegrini was key for the creation of the new government. The third partner, the Slovak National Party, is a clearly pro-Russian group; it won 10 seats in the legislature.
"On behalf of the Slovak government, I'd like to promise that we will be a constructive government," Fico said. "You will hear a sovereign Slovak voice from the Slovak government, from the Slovak ministries."
Fico's victory may mark a dramatic turnaround in the country's foreign policy and could strain a fragile unity in the European Union and NATO.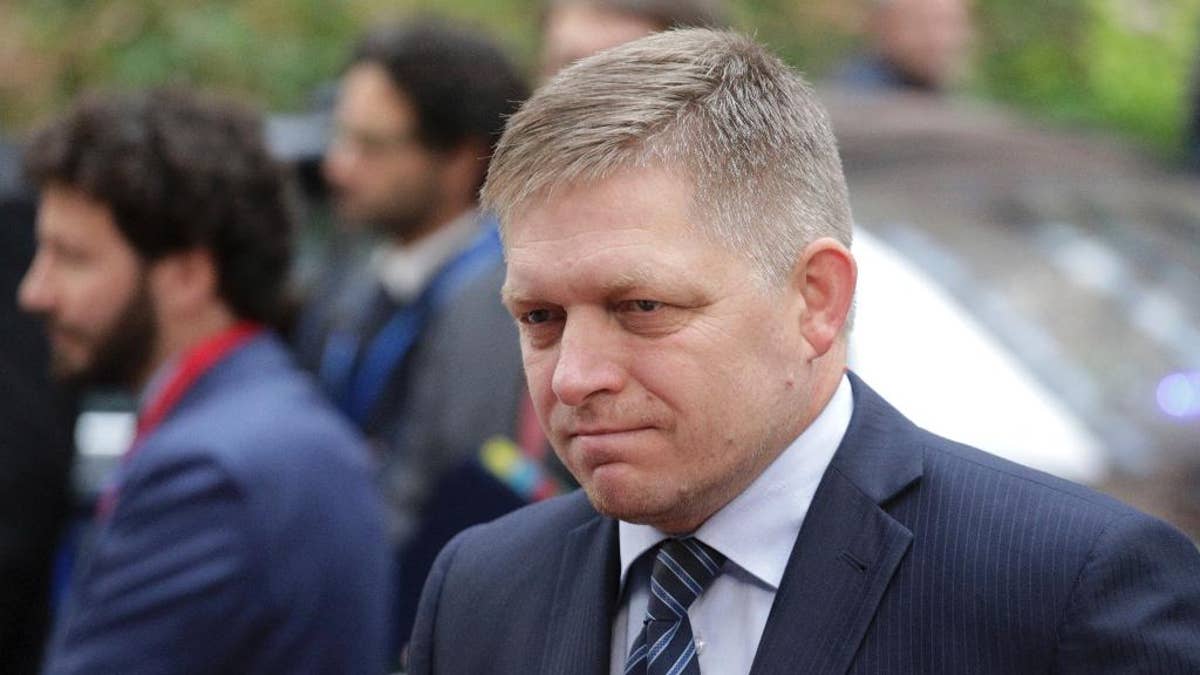 In this Oct. 20, 2016 file photo Slovakian Prime Minister Robert Fico arrives for the EU summit in Brussels. (AP Photo/Olivier Matthys)
He will have his first chance to present his views at a two-day summit of EU leaders in Brussels that opens on Thursday.
Slovakia, a country of 5.5 million people which shares a border with Ukraine, has until now been a staunch supporter of Kyiv since Russia invaded in February last year, donating arms and opening its borders for refugees fleeing the war.
When he served as prime minister in 2006-2010 and again in 2012-2018, Fico had a career diplomat in the post of foreign minister.
This time, he opted for a loyalist and his deputy in Smer, Juraj Blanar, who previously served as the head of a regional government but has no experience in diplomacy.
Fico vowed to pursue a "sovereign" foreign policy.
He opposes EU sanctions on Russia, questions whether Ukraine can force out the invading Russian troops and wants to block Ukraine from joining NATO. He has proposed that instead of sending arms to Kyiv, the EU and the United States should use their influence to force Russia and Ukraine to strike a compromise peace deal.
Fico has repeated Russian President Vladimir Putin's claims that the Ukrainian government runs a Nazi state from which ethnic Russians in the country's east needed protection.
The new government is yet to release its policy program but Fico already suggested it will include a tough stance against migration and non-governmental organizations that receive funding from abroad.
A number of the new ministers have been linked with disinformation campaigns or are known for spreading false news, including Culture Minister Martina Simkovicova, nominated by the Slovak National Party.
Since the previous government took power in 2020 after campaigning on an anti-corruption ticket, dozens of senior officials, police officers, judges, prosecutors, politicians and businesspeople linked to Smer have been charged and convicted of corruption and other crimes.
POLISH EXIT POLLS SIGNAL CONSERVATIVE PARTY'S OUSTER AFTER 8 YEARS IN POWER
Fico himself and his former Interior Minister Robert Kalinak faced criminal charges last year for creating a criminal group and misuse of power. Kalinak is the defense minister in the new government.
Known for his tirades against journalists, Fico campaigned against immigration and LGBTQ+ rights and threatened to dismiss investigators from the National Criminal Agency and the special prosecutor who deals with the most serious crimes and corruption.
Fico's critics worry that his return to power could lead Slovakia to abandon its course in other ways, following the path of Hungary under Prime Minister Viktor Orbán.
CLICK HERE TO GET THE FOX NEWS APP
Besides the post of prime minister, Fico's Smer has six other Cabinet ministers. Hlas gets seven while the Slovak National Party has three.