close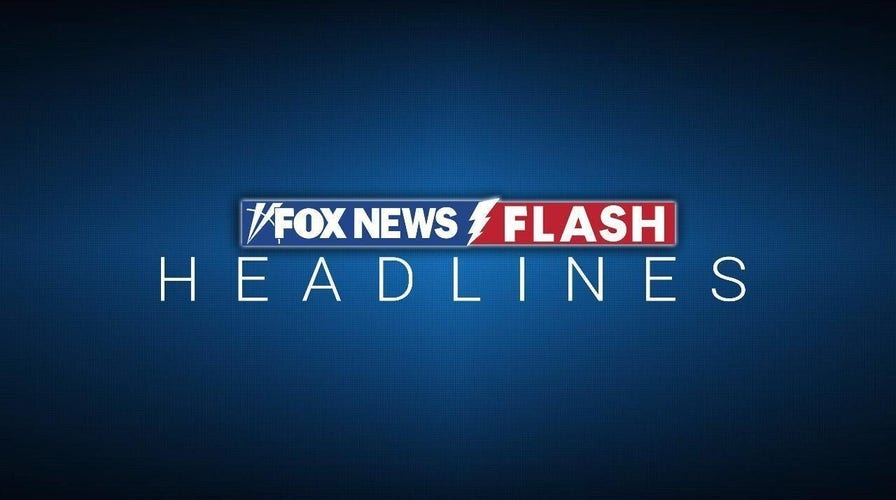 Video
Fox News Flash top headlines for March 1
Fox News Flash top headlines are here. Check out what's clicking on Foxnews.com.
Human rights lawyers have called on the International Criminal Court to open an investigation into alleged crimes they say were committed by Turkish authorities against thousands of opponents of President Recep Tayyip Erdogan.
Former Belgian Deputy Prime Minister Johan Vande Lanotte unveiled details Wednesday of a 4,000-page dossier sent to the court's prosecution office last month seeking a probe into allegations of crimes against humanity. The prosecution office receives hundreds of such submissions each year from around the world, and they rarely lead to an investigation.
The lawyers alleged that more than 200,000 people were victims of a crackdown that began after a failed 2016 coup in Turkey. However, since Turkey is not a member of the ICC, the court's prosecutors do not have jurisdiction over cases involving victims who are in the country.
FINLAND LOOKS AT JOINING NATO WITHOUT SWEDEN AMID PUSHBACK FROM TURKEY
However, the lawyers said, crimes with some 1,300 victims could be prosecuted by the Hague-based court — 17 cases of enforced disappearances, the closure of 73 schools in 13 countries that are members of the court, and what they called the "discriminatory" withdrawal or refusal to extend passports and refusal to issue identity cards.
The crimes led to what Vande Lanotte called "social death" for the victims.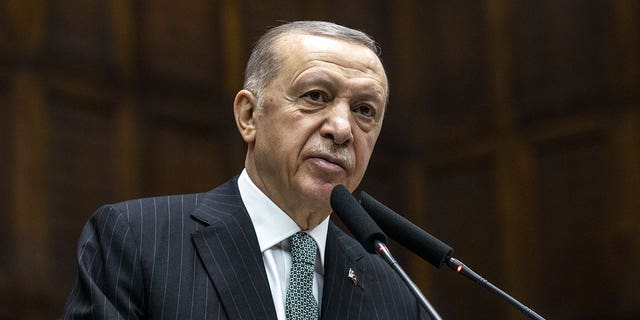 Turkish President Recep Tayyip Erdogan speaks during a meeting on March 01, 2023. Human rights lawyers are seeking a probe into allegations that Turkish authorities committed crimes against opponents of President Erdogan. (Mehmet Ali Ozcan/Anadolu Agency via Getty Images)
He said the 1,300 victims identified in the filing to the court were targeted in dozens of countries that are members of the court, which would give prosecutors jurisdiction based on a 2019 ruling that allowed the court to open an investigation into the alleged deportation of members of Myanmar's minority Rohingya who were forced to flee across the border into Bangladesh, which is an ICC member state, from Myanmar, which is not.
The allegations aired Wednesday follow Turkey's sweeping crackdown on alleged members of a network around U.S.-based Muslim cleric Fethullah Gulen, whom the government held responsible for the failed military coup in 2016.
TURKEY HIT BY ANOTHER 6.4 MAGNITUDE EARTHQUAKE, LEAVING AT LEAST THREE DEAD
Tens of thousands of people were detained, while others were purged from government jobs, including the police and military. Interior Minister Suleyman Soylu said last year that more 19,000 people are still in prison, convicted of links to the Gulen network which Turkey has designated as a terrorist organization.
Meanwhile, Turkey is seeking the extradition of more than 1,100 suspects from 110 countries, according to the Justice Ministry. In 2021, Turkish agents captured a nephew of Gulen in an overseas operation and brought him to Turkey. Selahaddin Gulen, who was believed to be residing in Kenya, was wanted in Turkey on charges of membership in a terror organization.
CLICK HERE FOR THE FOX NEWS APP
Fethullah Gulen, a former Erdogan ally who now lives in exile in Pennsylvania, has rejected accusations of involvement in the coup attempt.
Turkish authorities did not immediately respond to requests for comment Wednesday.