close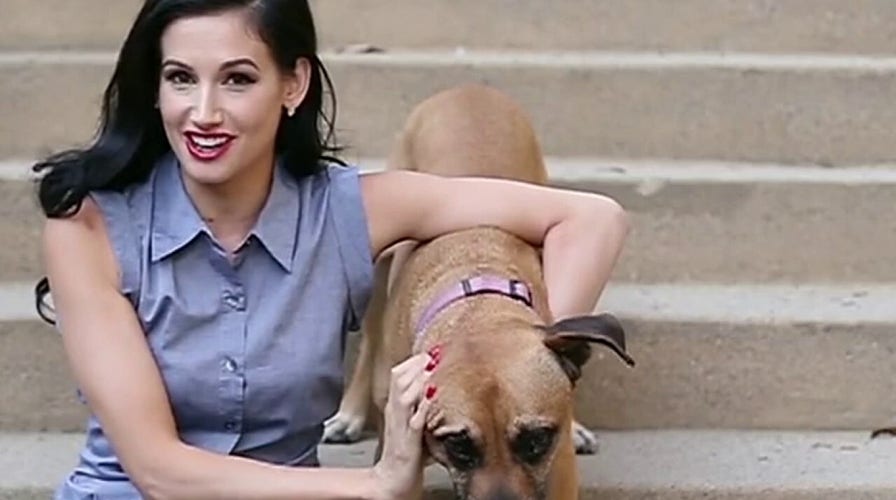 Video
Police arrest ex-boyfriend in death of Hollywood therapist Amie Harwick
Amie Harwick died after falling from the third floor balcony of her Hollywood home; Jeff Paul reports from Los Angeles.
A lawyer for the accused killer of Hollywood sex therapist Dr. Amie Harwick presented a novel defense, arguing that the victim accidentally fell from her own balcony as she tried to flee the defendant.
Gareth Pursehouse, 45, is on trial in Los Angeles Superior Court for the February 15, 2020, murder of his 38-year-old ex-girlfriend, who was once engaged to comedian Drew Carey and wrote The "New Sex Bible for Women."
In opening statements, attorney Evan Franzel said a defense expert will testify, using simulations, that Harwick may have plunged to her death after scrambling over the railing of the third-floor balcony after finding Pursehouse in her Hollywood Hills home.
"In a panic, she runs through her bedroom to her balcony, climbs up and over the railing, attempts to lower herself and climb down and is unsuccessful and falls," Franzel told jurors on Tuesday.
AMIE HARWICK, SLAIN HOLLYWOOD SEX THERAPIST, FEARED LEAVING HER 'POSSESSIVE' EX BEFORE HORRIFYING DEATH: PAL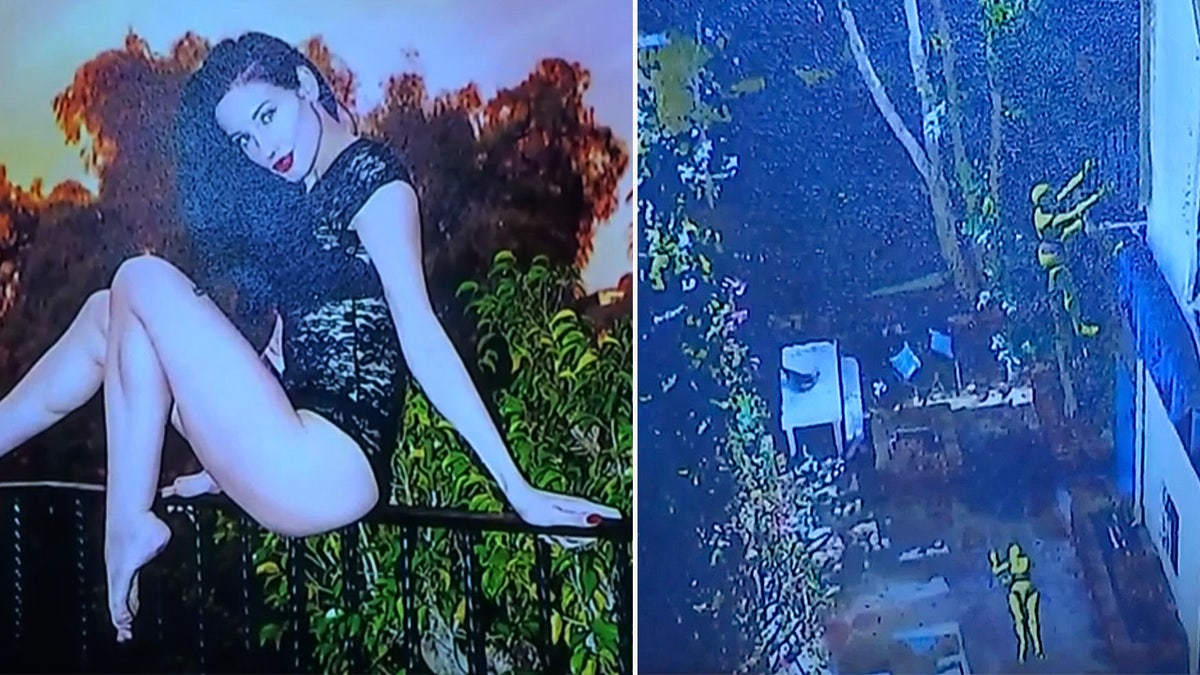 Gareth Pursehouse's defense lawyer presented photos to jurors Tuesday to suggest that Amie Harwick may have accidentally fallen from her balcony. In the first photo, Harwick poses on the ledge of her third-floor balcony. The second is a defense expert's simulation of how she may have fallen to her death after losing her grip on the balcony railing. (Screenshot CourtTV)
He also displayed a photo of the glamorous doctor wearing a lace bodysuit and posing precariously on the balcony's ledge.
"You'll see that she had a certain comfort level with the balcony railing. You'll hear that she was an athletic, acrobatic person," he added.
DREW CAREY, AMIE HARWICK'S HEARTBREAKING LAST CONVERSATION BEFORE HER TRAGIC MURDER REVEALED
Harwick had been out with friends. When she returned home after 1 a.m., Pursehouse, whom she had broken up with in 2012, had been lying in wait for her for hours.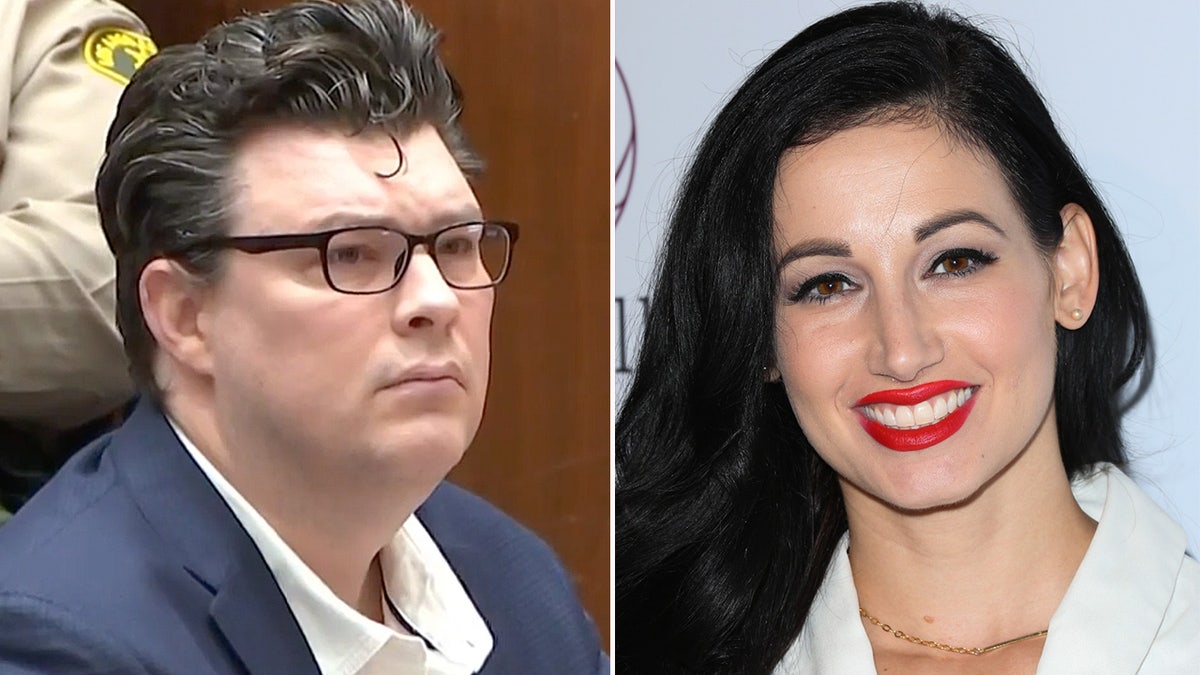 Gareth Pursehouse, left, is on trial for allegedly breaking into the home of Hollywood sex therapist Dr. Amie Harwick and tossing her off her balcony. The two had dated nine years earlier, but Pursehouse remained obsessed with his ex, prosecutors said. (Screenshot/Paul Archuleta via Getty Images)
A struggle ensued in a third-floor bedroom, where police later found her torn necklace, and her roommate awoke to the piercing sound of her screams.
"Motherf—er leave her alone!" the roommate said he yelled from the first floor before running next door to call for help.
DREW CAREY ON WHY HE FORGAVE EX-FIANCÉE AMIE HARWICK'S ALLEGED MURDERER
All Pursehouse wanted to do was talk to Harwick after a chance encounter with her a month earlier had sent him spiraling into a "deep, debilitating depression," Franzel told jurors.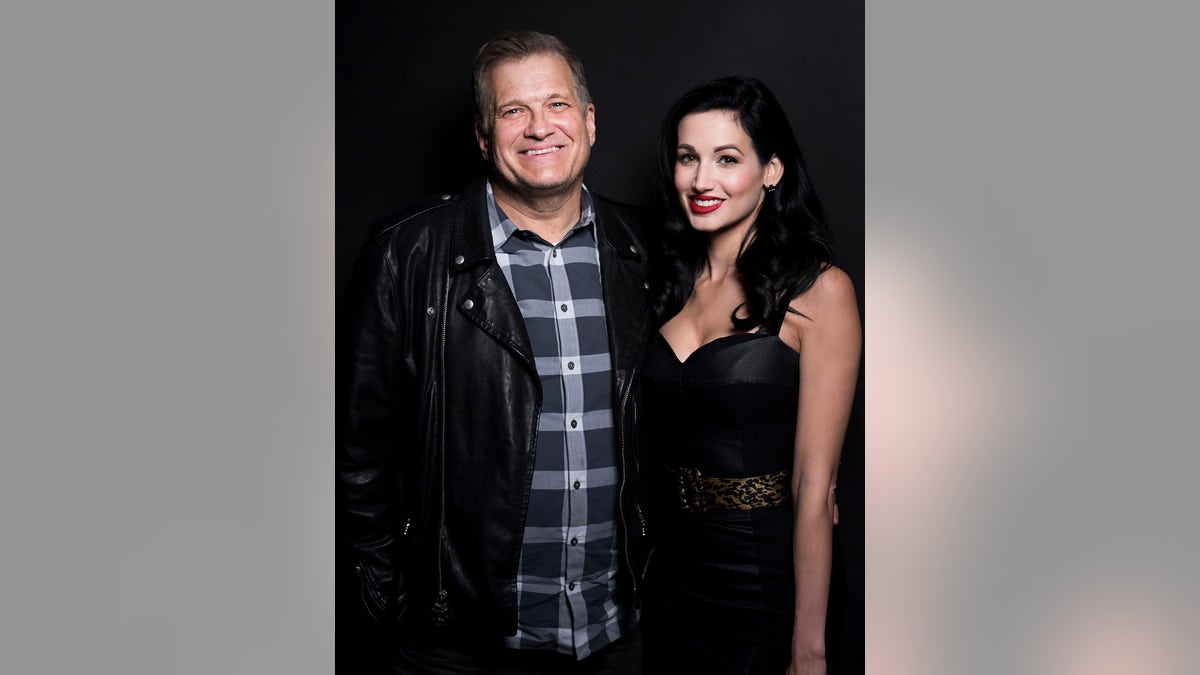 Drew Carey and Amie Harwick pose for The Artists Project at Rock To Recovery 5th Anniversary Holiday Party at Avalon on December 17, 2017, in Hollywood, California. Her ex-boyfriend, Gareth Pursehouse, is on trial for her 2020 murder. (Michael Bezjian/WireImage via Getty)
A deadly dose of nicotine in a syringe was later found on the balcony, but Franzel implied that Pursehouse had brought the fatal concoction to use on himself, not her.
"He set the chain of actions into motion that led to her death, but the evidence will show that he never intended on killing her," he said, as his client, wearing black-rimmed glasses, stared intently at his presentation.
MURDER SUSPECT IN AMIE HARWICK'S DEATH RELEASED FROM JAIL ON $2M BOND
Deputy District Attorney Victor Avila countered that Pursehouse murdered Harwick in cold blood because "he was obsessed with her" and he wanted to punish her for cutting him off.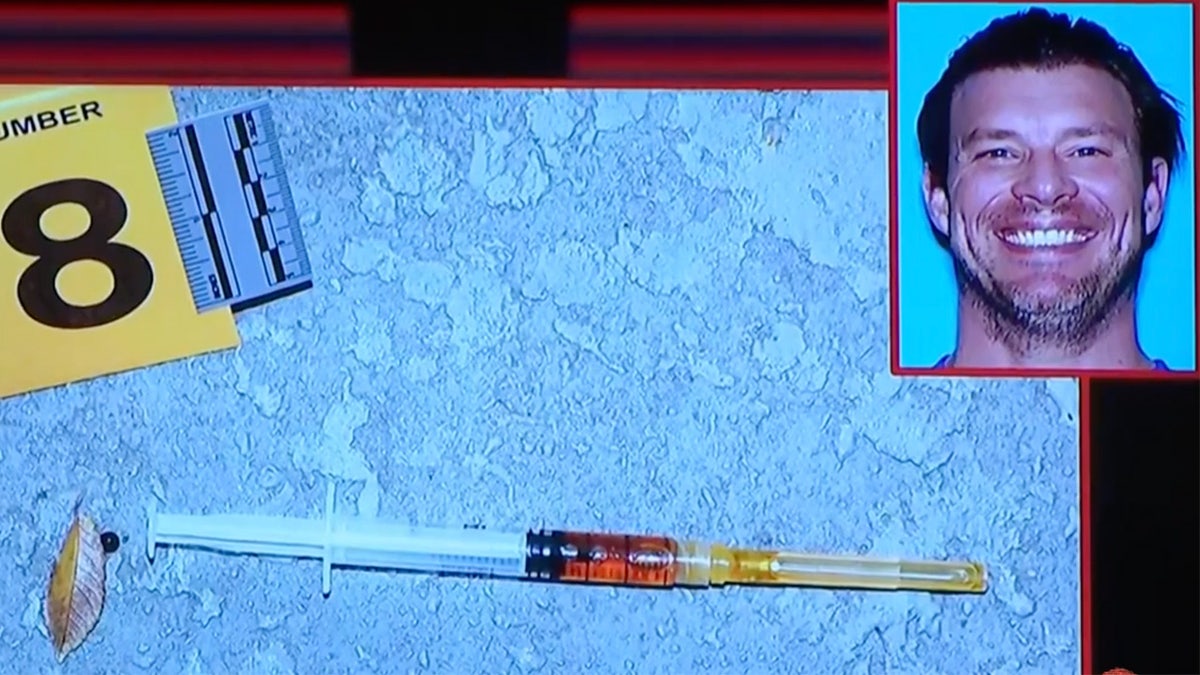 Gareth Pursehouse, upper right, left this syringe with a fatal dose of nicotine at the home of Dr. Amie Harwick. Prosecutors say he intended to poison her with the concoction but panicked and threw her off her balcony instead.
The pair lived together for over a year in 2010. After they split, Harwick had to get a restraining order.
A chance reunion in January 2020 reignited Pursehouse's obsession. He was working as a photographer at an awards event for adult film stars and happened to spot Harwick there. The sighting sent him into a rage, and he began berating her.
"You ruined my life, b—-" he allegedly shouted.
Adult film star Aspen Jamieson, who witnessed the confrontation, testified on Wednesday. The encounter deeply worried Harwick, who later blocked Pursehouse's number and told friends she feared for her safety.
I hope you're lucky enough to have someone in your life that loves as much as she did. pic.twitter.com/xMkQIwR6d6

— ʎǝɹɐƆ ʍǝɹᗡ (@DrewFromTV) February 17, 2020
Her premonitions came true. Avila told jurors that when Harwick returned home the night of her murder, Pursehouse allegedly strangled her, as she tried to claw his hands from her neck.
After the roommate yelled out, Avila said Pursehouse panicked, took Harwick's injured body to the balcony and "dropped her to her death" before fleeing.
The fall shattered her pelvis and left her with brain and liver damage. She died later that day at the hospital.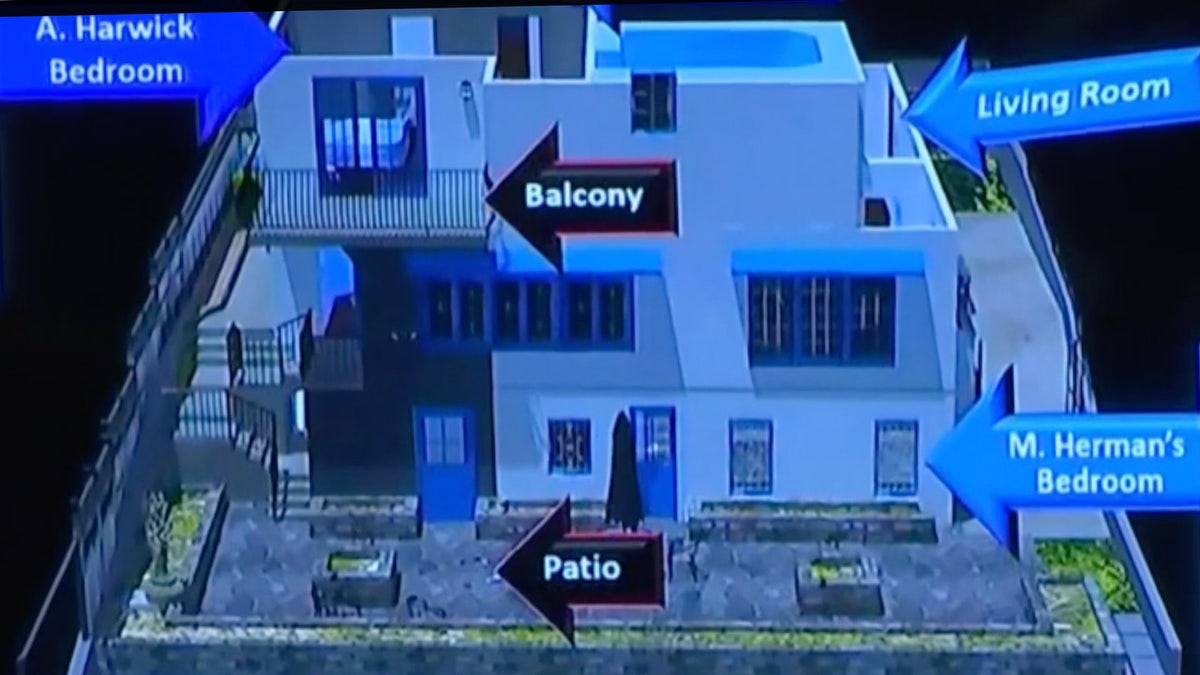 A diagram showing Dr. Amie Harwick's bedroom balcony, the patio where her body was found and her roommate's bedroom. 
Meanwhile, Pursehouse returned home and asked a woman whom he had been seeing to drop by. The two spent time for several hours before he was arrested.
CLICK HERE TO GET THE FOX NEWS APP
Carey, the "Price is Right" host, praised his ex-fiancée in an interview with "48 Hours" after the murder.
"I think about her every single day," he said. "You want an intimate relationship where you can open up to somebody completely and be yourself. And she was that for me."
Rebecca Rosenberg is a veteran journalist and book author with a focus on crime and criminal justice. Email tips to [email protected] and @ReRosenberg.