close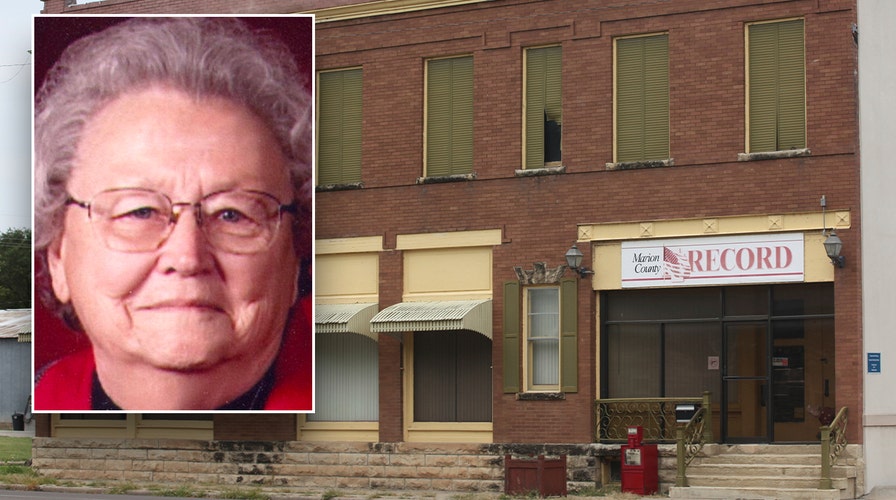 Video
Spencer B. of SB Mowing in Wichita, Kansas, offers free lawn care to those who need help
Spencer B. and his lawn care company help those who have fallen on hard times or cannot afford lawn care by offering their services at no cost.
A small town Kansas woman whose family bought their storied local newspaper in the 1990s to thwart a corporate takeover attempt died after a controversial police raid on her home and office, according to the outlet she ran.
"Stressed beyond her limits and overwhelmed by hours of shock and grief after illegal police raids on her home and the Marion County Record newspaper office Friday, 98-year-old newspaper co-owner Joan Meyer, otherwise in good health for her age, collapsed Saturday afternoon and died at her home," a missive on the Record's website declared.
Police seized phones and computers as well as other equipment, cutting off Meyer's home TV access, hampering the paper's ability to publish, and causing Meyer so much stress she died the following day, according to the paper, which is under suspicion of identity theft and unlawfully accessing a computer.
Before she died, according to Bernie Rhodes, an attorney representing the newspaper, Meyer said the raids were "Hitler tactics."
KANSAS POLICE RAID NEWSPAPER'S OFFICE, PUBLISHER'S HOME TO SEIZE RECORDS; REPORT INJURED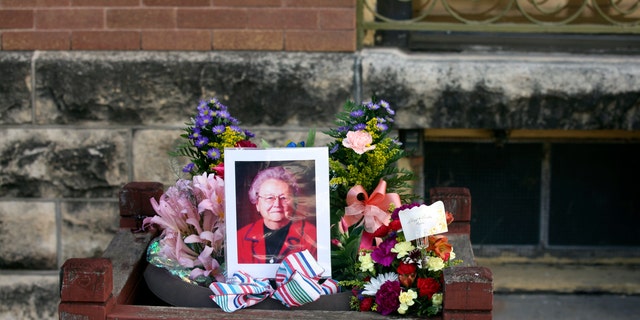 A tribute to the late Marion County Record co-owner Joan Meyer sits outside the newspaper's office, Monday, Aug. 14, 2023, in Marion, Kansas. Meyer died Saturday, Aug. 12, a day after local police raided the home she shares with her son Eric Meyer, editor and publisher of the newspaper, and the company's offices. Eric Meyer blames his mother's death on the stress caused by the raids. (AP Photo/John Hanna)
"The only crime we committed is being a reporter," Rhodes told Fox News Digital. "We received information from a source, and like any good reporter we went to verify that information."
The raids on Meyer's home and the Record's newsroom came after reporters looked into allegations that a local sweets shop owner named Kari Newell allegedly drove a car while her license was suspended for a prior DUI, according to the Record's version of events.
After receiving a tip about the potential scandal, a reporter checked a state website to see if there was a paper trail, but the Record never actually published a story on the allegations, Rhodes said.
Days before the raid, Marion police publicly thanked Newell on Facebook for hosting Police Chief Gideon Cody and other local officials at an event featuring U.S. Rep. Jake LaTurner, R-Kan., at her restaurant.
During the event, Cody kicked out Meyer's son, the paper's editor and publisher Eric Meyer, and another reporter, Rhodes said.
"It seems like a remarkable coincidence," he said.
NASHVILLE CHRISTIAN SCHOOL SHOOTER HAD MYSTERIOUS HANDWRITTEN NOTES ON CLOTHES, NUMBERED ANKLET: AUTOPSY
When reached by telephone Tuesday, Eric Meyer told Fox News Digital he had no time to talk – he was busy working to publish the next issue.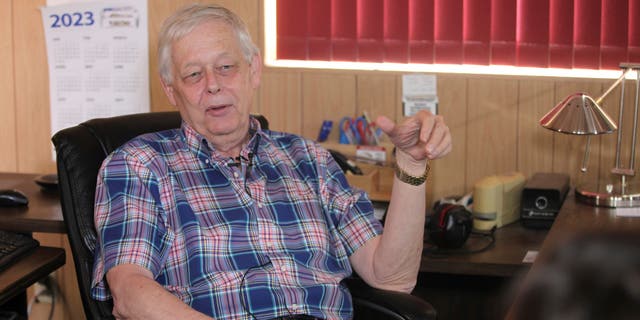 Eric Meyer speaks with reporters about the aftermath of a police raid on his newspaper's office and his home, Monday, Aug. 14, 2023, in Marion County, Kansas. Meyer has fielded offers of help from around the U.S., and the Society of Professional Journalists has pledged $20,000 to the paper's legal defense. (AP Photo/John Hanna)
"We are on deadline, and have got to get out a newspaper and are in desperate straights to do so," he said.
The letter posted to the Record's website last week called the search warrants "illegal" and compared them to the "Gestapo tactics" of Nazi Germany.
The paper did not publish a story about the scandal and said the information had been sent in by a source, not sought out by reporters.
"The source who provided it alleged that law enforcement officers knew Newell did not have a valid driver's license and ignored her violation of the law," according to the Record, which also claimed to have spiked the story due to the source's potential conflict of interest with Newell.
A call to Newell's listed number went unanswered Tuesday, and the voicemail box was full. A text message reply from the number told Fox News Digital there would be "No further comments."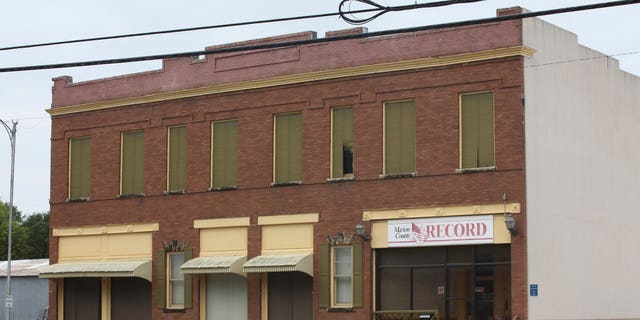 Law enforcement officers raided the newspaper office and seized computers and employee cellphones in what editor and publisher Eric Meyer believes is an attempt to intimidate the newspaper as it examines local issues, including the police chief's background. (AP Photo/John Hanna)
Portions of the search warrant have circulated online after they were obtained by another local paper, the Kansas Reflector, but the county court has not yet released the affidavit that police used to convince a judge the sign them.
Rhodes said he had not yet been provided with a copy either.
The "entire debacle was brought forth in an attempt to smear my name, jeopardize my licensing through [state liquor authorities], harm my business, seek retaliation, and for personal leverage in an ongoing domestic court battle," Newell wrote on Facebook under a pseudonym, according to the Reflector report.
The Record has announced intentions to file a federal lawsuit against city police, alleging the warrants were unconstitutional. Rhodes said his team was still gathering information ahead of any potential litigation.
Read Rhodes' letter to Chief Cody (Mobile users go here)
In a letter to the police department, he demanded investigators stop going through the newspaper's computer files because many of them are protected under Kansas law.
"Regardless of whether your search was exempt from the protections of the Privacy Protection Act, it plainly violated the First, Fourth, Fifth, and Fourteenth Amendments to the United States Constitution, as well as Sections 11, 15, and 18 of the Kansas Bill of Rights," Rhodes wrote to Cody.
CLICK HERE TO GET THE FOX NEWS APP
Chief Cody did not immediately respond to a request for comment Tuesday. In a prior statement, Marion police said that once they are ready to release more information to the public, "the judicial system that is being questioned will be vindicated."
The Marion County Record was founded in 1874 by E.W. Hoch, whose family owned the newspaper for more than a century before Meyer and her husband bought it in 1998 to save it from takeover by a corporate chain, according to the Reflector. Bill Meyer, who died in 2006, had worked with the paper since 1948.
Michael Ruiz is a reporter for Fox News Digital. Story tips can be sent to [email protected] and on Twitter: @mikerreports