close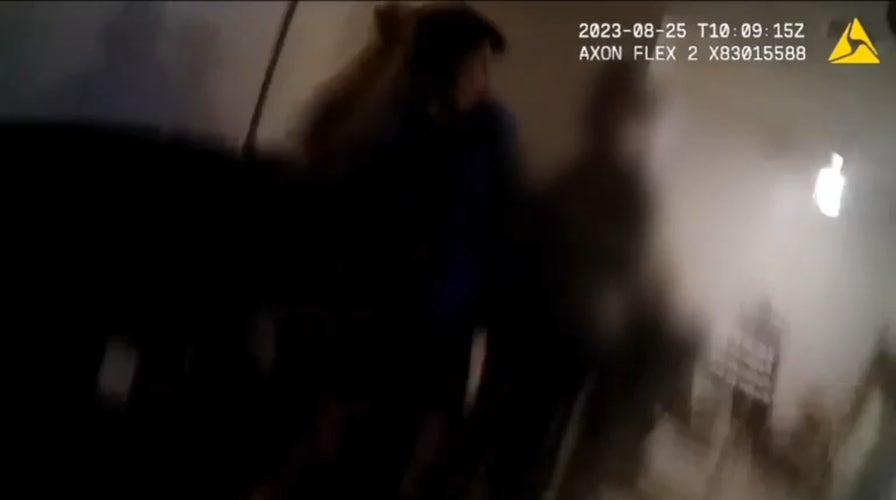 Video
Video shows Las Vegas woman stabbing police officer before being shot
WARNING: GRAPHIC VIDEO: Footage released by the Las Vegas Metropolitan Police Department shows an officer being stabbed before a suspect was shot.
Police in Las Vegas have released a dramatic bodycam video showing the moment an officer opened fire at a suspect who authorities say slashed his partner in the face with a knife.
The officer-involving shooting that claimed the life of Sandra Lopez-Ochoa happened last Friday and was the fifth of its kind this year, according to Las Vegas Metropolitan Police Department Assistant Sheriff Sasha Larkin.
Larkin said Officer Rudy Sacba and his partner were sent to an apartment complex around 1 a.m. after a man called dispatch and "stated his sister had battered him." Minutes later, Lopez-Ochoa, 25, also called police to report a "domestic disturbance."
When they arrived, after speaking with the brother, Larkin said police determined probable cause to arrest Lopez-Ochoa for domestic strangulation.
LAS VEGAS MAN ARRESTED AFTER ALLEGEDLY KILLING GIRLFRIEND AT HOME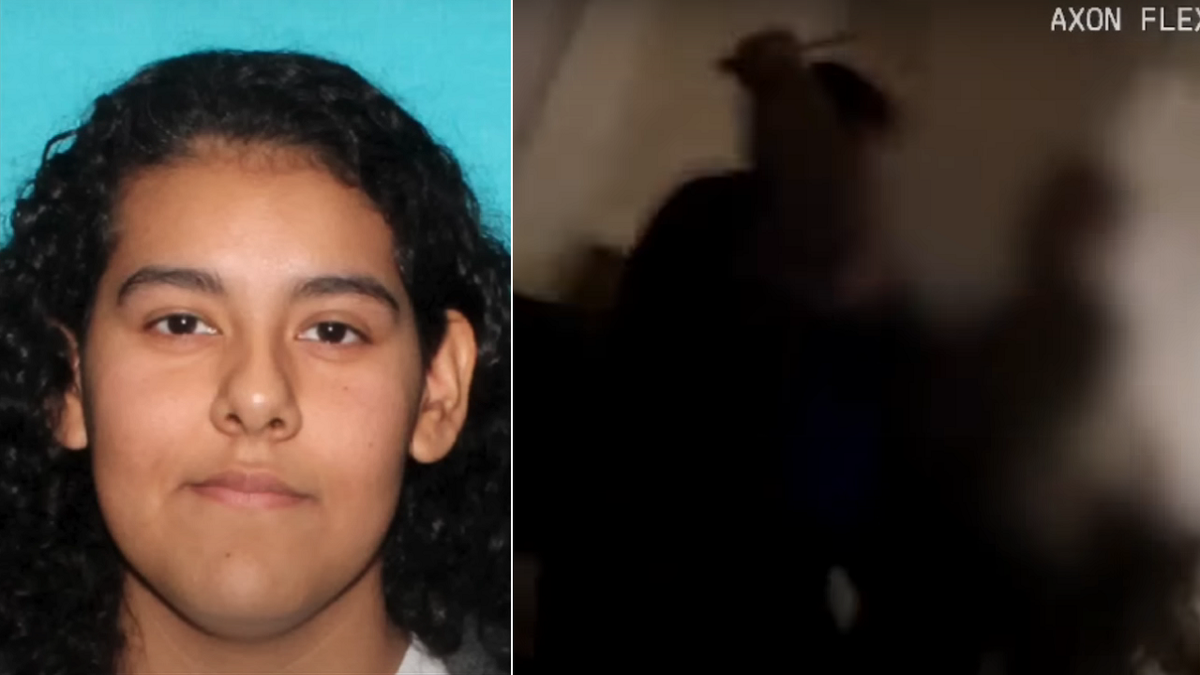 Police in Las Vegas say Sandra Lopez-Ochoa, left, stabbed one of its officers on Friday, Aug. 25 just prior to her being shot. (Las Vegas Metropolitan Police Department)
They then went inside an apartment where they found her sitting on the couch in a living room, according to police.
Larkin said when Sacba's partner grabbed Lopez-Ochoa's arm to handcuff her, she reached down, grabbed a knife and slashed the officer in the top of the forehead.
Sacba, a 32-year-old officer who has been with LVMPD since 2021, then drew his Glock 17 9mm and fired five rounds, striking Lopez-Ochoa, she added.
First responders pronounced the suspect dead at the scene while the officer was taken to a local hospital for treatment before discharge.
That officer is now at home recovering with his family after suffering a wound that Larkin said was "more than superficial."
Footage released by LVMPD begins with Lopez-Ochoa sitting on a couch and saying "um, but can I like tell my part?"
"Yeah. That's what I was going to ask you about," the officer says.
"Oh, OK," she responds.
POLICE RELEASE SWAT VIDEO OF RAID LINKED TO TUPAC SHAKUR MURDER
WARNING: GRAPHIC CONTENT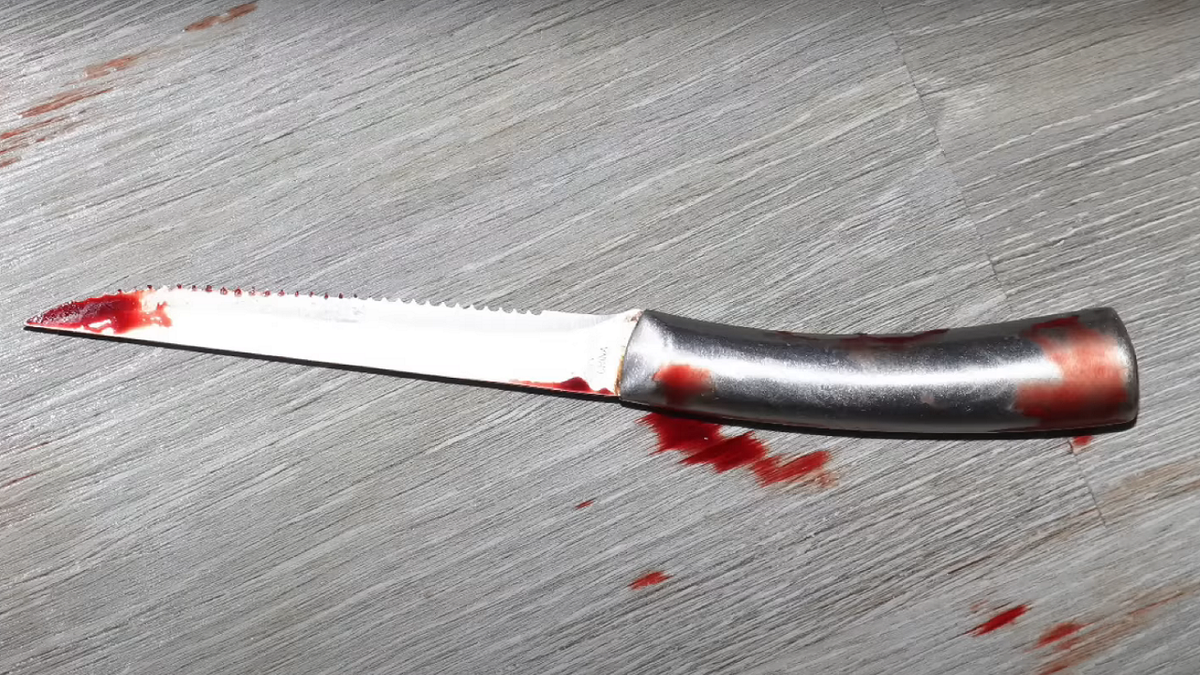 The knife police say they found in Sandra Lopez-Ochoa's possession at the scene. (Las Vegas Metropolitan Police Department)
Lopez-Ochoa then starts talking before stopping and pointing at Sacba, asking him to take his hand off his holster.
"I'm sorry, can you just like, not, like, touch your gun or something?" she says.
"It's actually on his holster, it's something that we do, it's nothing, it's not like we are going…" Sacba's partner responds.
"No, I'm asking you that," Lopez-Ochoa then says to Sacba.
"I'm going to keep it here, I'm just resting my hand, I'm not holding the gun," he tells her.
Lopez-Ochoa then stands up from the couch and Sacba's partner asks for her to put her hands behind her back when she lunges at him with a knife.
After the shots ring out, the officer who was slashed is seen touching his forehead to examine the wound. Blood is seen dripping down from an area above his eyebrow.
"Hey, are you good?" Sacba yells.
"Yeah," the officer responds.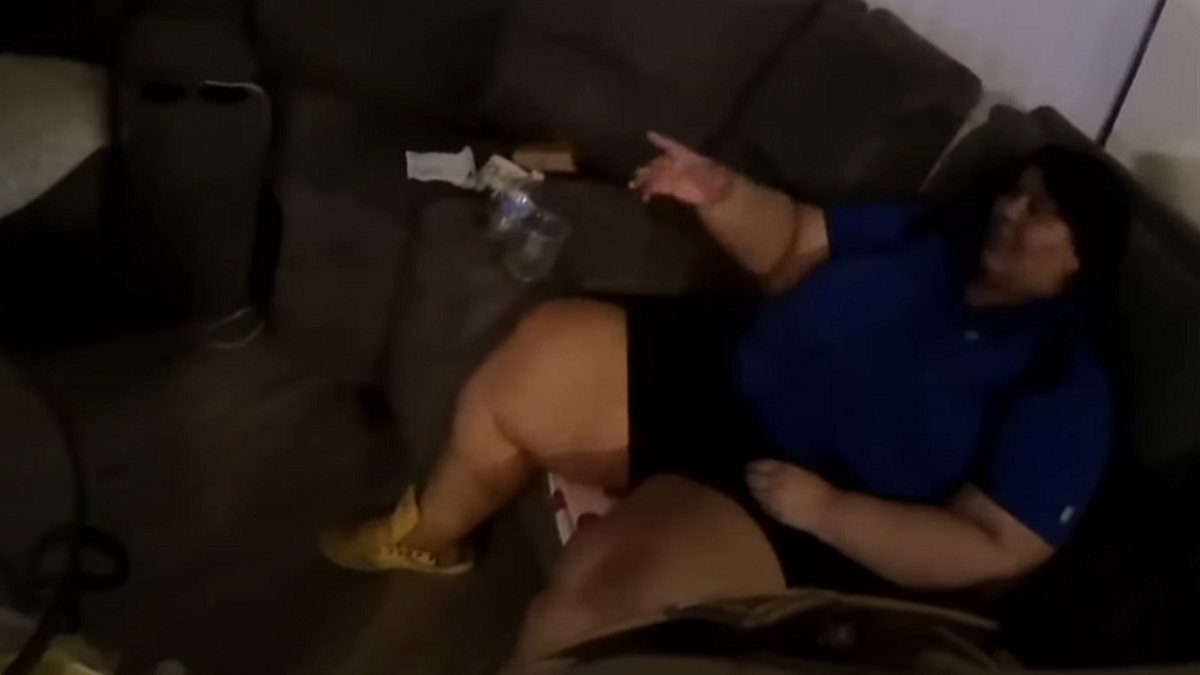 In the bodycam footage, Sandra Lopez-Ochoa appeared to take issue with Officer Rudy Sacba placing his hand near his weapon. (Las Vegas Metropolitan Police Department)
CLICK HERE TO GET THE FOX NEWS APP
Larkin said if Lopez-Ochoa survived, she would have been charged with battery/strangulation, attempted murder on a first responder and assault with a deadly weapon on a first responder.
Greg Norman is a reporter at Fox News Digital.