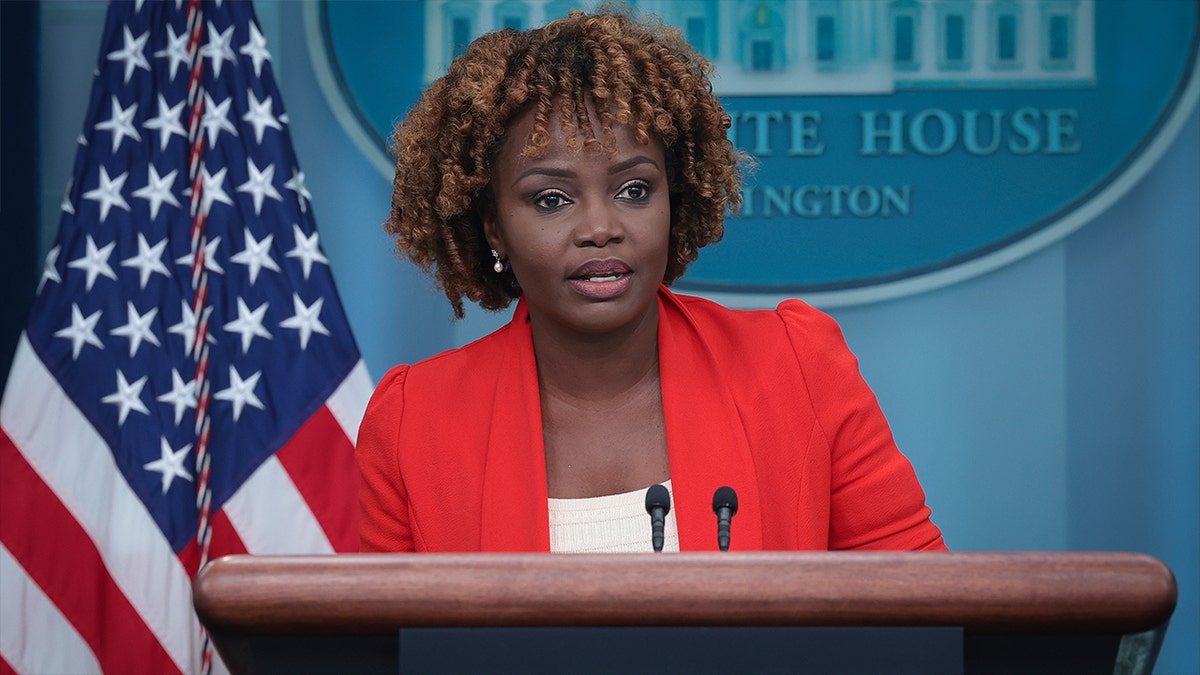 On Wednesday, reporters quizzed White House press secretary Karine Jean-Pierre on why President Biden didn't follow COVID-19 masking protocols at a Medal of Honor ceremony Tuesday.
Good morning and welcome to Fox News' morning newsletter, Fox News First. Subscribe now to get Fox News First in your email. And here's what you need to know to start your day …
EXCUSES, EXCUSES – Karine Jean-Pierre blasted over 'explanation' for Biden's quick exit from Medal of Honor ceremony. Continue reading …
MOVING ON – Praying coach who won back job after SCOTUS ruling quits after 1 game, claims retaliation. Continue reading …
CRUNCH TIME – Special counsel delivers bad news to Hunter Biden after sweetheart deal fell apart in court. Continue reading …
CRACKING THE CASE – Police reveal how they caught suspect in alarming sexual assault of student at major university. Continue reading …
PANDEMIC PLAYBACK – Trump's clear-cut response when asked why he didn't fire Fauci. Continue reading …
–
POLITICS
'DANGEROUS' – Biden admin blasts Tuberville for putting national security 'at risk' by holding military nominations, but blocks alternate path forward. Continue reading …
ANGRY WORDS – Former White House adviser Susan Rice steamed at Becerra for pushing back on immigration assignment, book reveals. Continue reading …
MUM'S THE WORD – Biden shredded for asking audience not to 'tell' on him for taking off mask. Continue reading …
BARRIER BREAKDOWN – Judge orders Texas to remove floating buoys used to curb flow of illegal immigrants. Continue reading …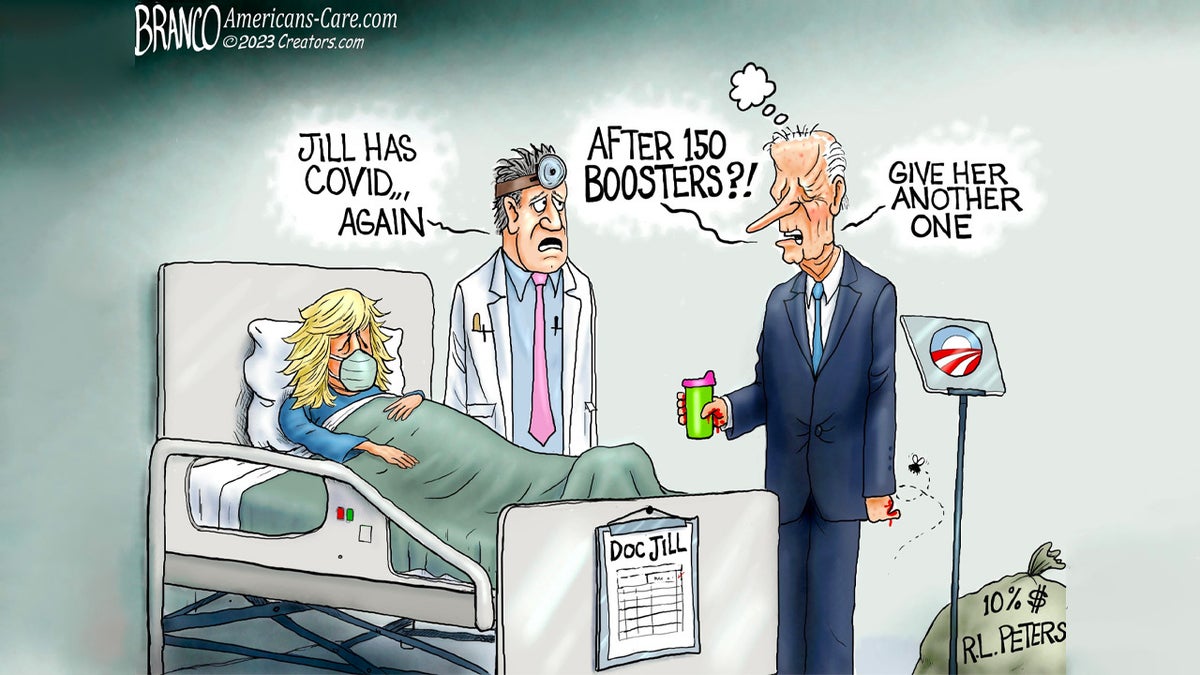 Click here for more cartoons…
MEDIA
'TRUST THE VOTERS' – Georgia secretary of state slams efforts to remove Trump from the ballot in op-ed. Continue reading …
DEFINING MOMENT – Obscure LGBTQ+ terms added to online dictionary. Continue reading …
'MAKES ME NERVOUS' – Howard Stern admits fear of new COVID strain has caused fights with his wife. Continue reading …
BACK TO THE BEARD – Trans teacher known for massive prosthetic Z-cups seen without breasts for return to Canadian classroom. Continue reading …
OPINION
DAN GAINOR – Big gulp: Liberal media freak out as Ted Cruz drinks beer on air, slams alcohol regs. Continue reading …
SEN. J.D. VANCE – We must stop mask mandates before Biden and Democrats force them on us again. Here's how we do it. Continue reading …
PRIMETIME
LAURA INGRAHAM – Sen. Tommy Tuberville discusses wokeness plaguing the U.S. military in guest appearance. See video …
JESSE WATTERS – The Kamala Harris White House is coming into sharper focus. Continue reading …
SEAN HANNITY – Hunter Biden is facing prosecution only because David Weiss got caught. Continue reading …
GREG GUTFELD – Muscular physiques go hand in hand with conservatism. Continue reading …
IN OTHER NEWS
ROYAL PAINS – Prince William, Kate Middleton 'dreading' Prince Harry's UK visit, royal expert says. Continue reading …
'IT'S HURT US BAD' – Americans grade President Biden's handling of the economy as he touts 'Bidenomics.' Continue reading …
REFLECTIVE ROLE – Actress playing Mother Teresa in upcoming film praises the saint: 'Such incredible dedication.' Continue reading …
DOWN ON THE GRIDIRON – The NFL is back as the Chiefs start title defense, Aaron Rodgers makes Jets debut. Continue reading …
BRIDE'S REACTION: Watch what happens when a bride tries on a wedding dress that contains a special message from her late father. See video …
VIDEOS
WATCH: Senators Lankford and King discuss avoiding government shutdowns. See video …
WATCH: Police release video of Pennsylvania inmate's escape. See video …
FOX WEATHER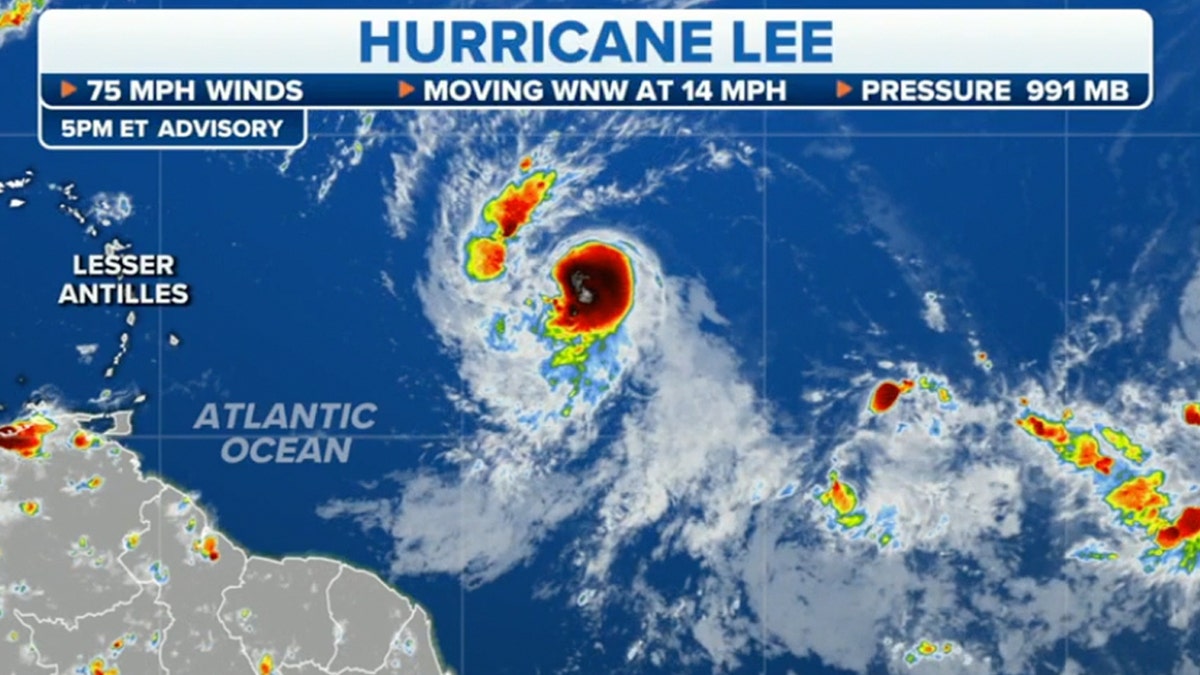 What's it looking like in your neighborhood? Continue reading…
THE LAST WORD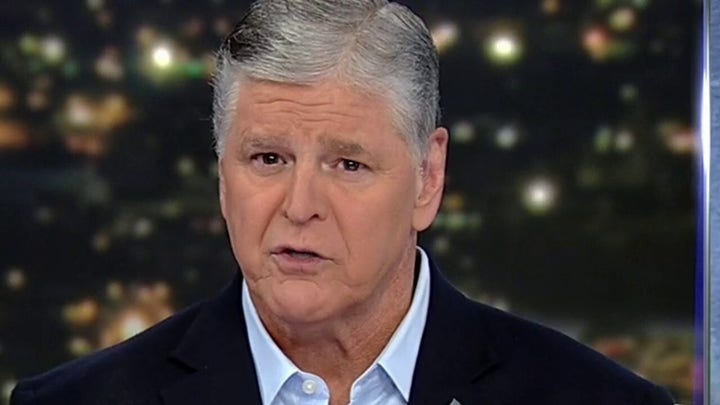 Video
"Hunter is now facing prosecution only because David Weiss got caught giving Hunter Biden that get out of jail free card in the form of what was the sweetest of all sweetheart deals in history. No jail time, no serious charges, a gentle slap on the wrist, full immunity hidden deep into the plea deal, trying to get that passed the judge."
– SEAN HANNITY
FOLLOW FOX NEWS ON SOCIAL MEDIA
Facebook
Instagram
YouTube
Twitter
LinkedIn
SIGN UP FOR OUR NEWSLETTERS
Fox News First
Fox News Opinion
Fox News Lifestyle
Fox News Entertainment (FOX411)
DOWNLOAD OUR APPS
Fox News
Fox Business
Fox Weather
Fox Sports
Tubi
WATCH FOX NEWS ONLINE
Fox News Go
Thank you for making us your first choice in the morning! We'll see you in your inbox first thing Friday.