Kevin Costner is recognizing music producer Clive Davis' impact on the late Whitney Houston's life.
At Davis' annual Pre-Grammy Gala on Saturday night, the "Yellowstone" actor gave a speech in which he said he considered Davis to be a "man who changed the times he lived in."
"I want to say something that I've never said to you before," Costner said during his speech. "Maybe this isn't the room for it, but I don't want to miss the moment. And this is from the heart."
He continued, "Neither one of us, in the end, could protect your beloved Whitney, but your fingerprints on her life are clean, my friend. You were a miracle in her life."
WHITNEY HOUSTON PRODUCER CLIVE DAVIS IS EXCITED FOR NEW FILM: 'NOBODY HAS TOUCHED THE REAL PERSON OF WHITNEY'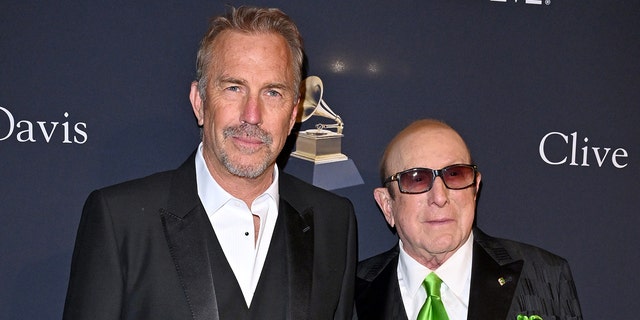 Kevin Costner, left, and Clive Davis attend the Pre-Grammy Gala on Saturday night.
(Axelle / Bauer-Griffin / FilmMagic)
Houston died on the night of Davis' Pre-Grammy Gala in 2012.
"Thank you for being her bodyguard, Clive, and for every person in this room who you have stood behind and stood for," Costner added. "Everyone in this business has a mom, but not everyone gets a Clive."
MIRANDA LAMBERT SAYS HER GIFT OF MUSIC IS LIKE HUSBAND'S GIFT OF HOT BODY: 'TAKE THAT TO THE PEOPLE'
Costner's speech kicked off the annual event where the actor told the crowd that the night's host "threw his soul into a song that he was unsure of at first" and "single-handedly drove the song that helped turn" the movie "The Bodyguard" into such a success.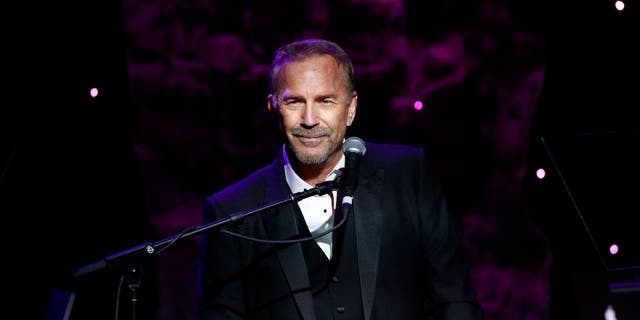 Kevin Costner speaks on-stage during the Recording Academy and Clive Davis Pre-Grammy Gala.
(Michael Tran / AP)
Clive Davis and Whitney Houston attend the 2008 Clive Davis Pre-Grammy Gala in Los Angeles.
(Larry Busacca / WireImage / File)
Costner co-starred in the 1992 film alongside Houston.
TOM HANKS AND RITA WILSON JOKE THEY HAVE THE $17 BILLION SECRET TO A SUCCESSSFUL MARRIAGE
"'I Will Always Love You' was No. 1 before the movie ever came out, and thanks to the musical guidance of David Foster and the voice that came out of that little body that night in the studio, we have a performance of a lifetime," the actor said. "We're all chasing dreams here. We're all crossing paths, and sometimes we do them through fate and destiny."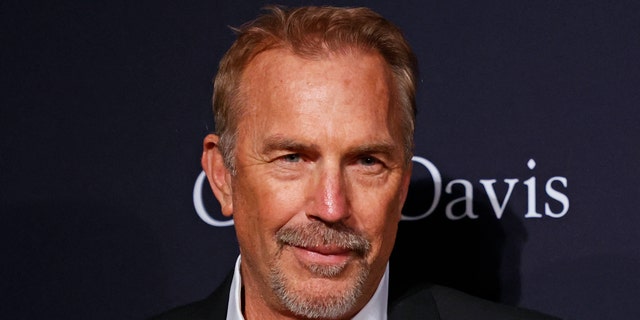 Kevin Costner honored Clive Davis on Saturday night and spoke of the impact he had on Whitney Houston's life.
(Michael Tran / AFP)
Costner continued: "When some of us met Clive, it altered our lives for the better, and in some cases forever. I don't see Clive as just a man of his time, but maybe more importantly, a man who changed the times he lived in. And he did it by listening, he did it by believing in himself. … What he believed in most was a special gift that his artists were blessed with. The only thing better than being one of his artists was maybe being his friend."
CLICK HERE TO SIGN UP FOR THE ENTERTAINMENT NEWSLETTER
"I Will Always Love You" was a huge hit in 1994 and earned Houston a Grammy for record of the year.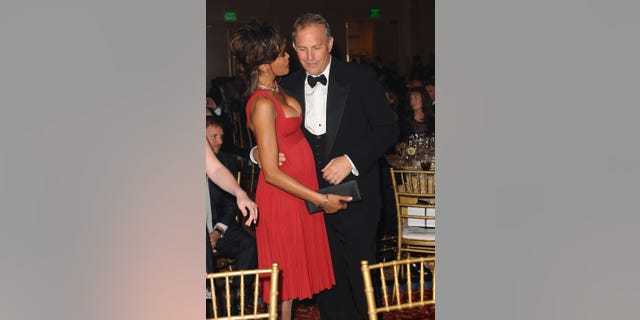 Whitney Houston and Kevin Costner co-starred in "The Bodyguard" in 1992.
(Michael Caulfield / WireImage / File)
The 2023 Pre-Grammy Gala hosted an evening full of Hollywood stars, including a performance by Lizzo and Jennifer Hudson performing Houston's "The Greatest Love of All."
CLICK HERE TO GET THE FOX NEWS APP
The 65th annual Grammy Awards air on Feb. 5.