close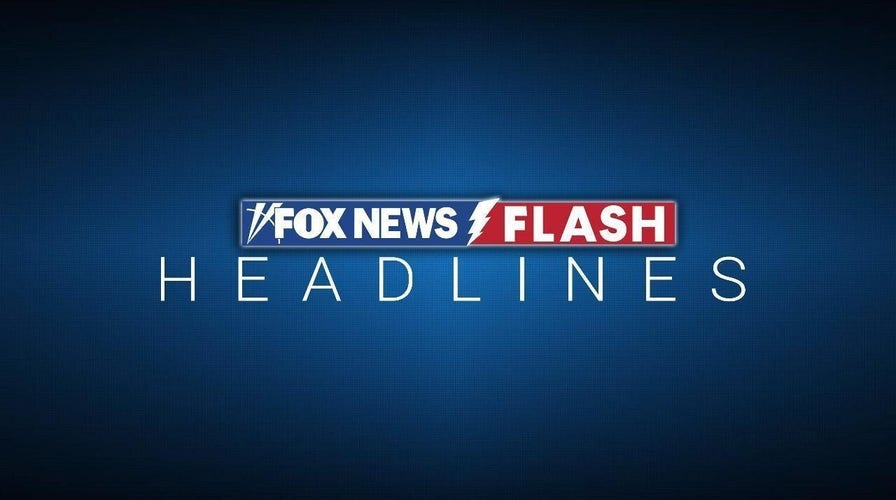 Video
Fox News Flash top headlines for February 14
Fox News Flash top headlines are here. Check out what's clicking on Foxnews.com.
With the prospect of a sixth consecutive failed rainy season in the east and Horn of Africa, Kenya's president is hoping the heavens will finally open with the help of a national day of mass prayer on Tuesday.
William Ruto announced the plans for the country's first ever day of prayer on Sunday at a service in the drought-stricken city of Nakuru, some 100 miles from the capital Nairobi. It follows a joint call by the country's spiritual leaders to dedicate an entire day to prayer to ease drought conditions in the nation.
Ruto's own ambitious economic revival strategy for the country is also dependent on a successful rainy season.
"As a government we have set out elaborate plans for food security, we have seeds, ample fertilizer, and water harvesting strategies including dams. We now need God to send us the rain," Ruto said. "I urge all people from all faiths … to pray for our country."
BUILDING COLLAPSE IN KENYA KILLS 3
Kenya and other east African nations have been experiencing some of the worst drought conditions in decades, causing crop failure, loss of livestock, wildlife and biodiversity, and malnutrition. Domestic agriculture is a large part of Kenya's economy.
The U.N. humanitarian agency has termed the ongoing drought in the region a "rapidly unfolding humanitarian catastrophe."
Meteorologists say human-caused climate change has been exacerbating the extreme conditions.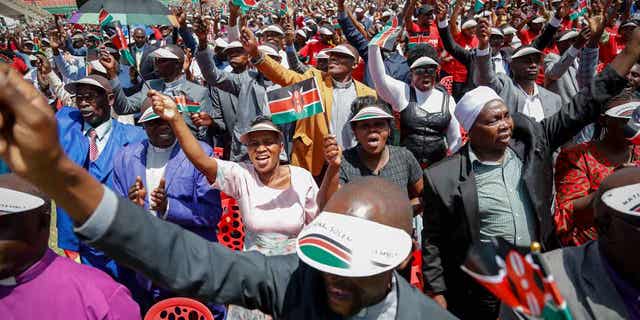 Kenyans attend a national day of prayer event in the capital Nairobi, Kenya, on Feb. 14, 2023. The country's president called for a national day of prayer to bring rain. (AP Photo/Brian Inganga)
"It is time we started including climate change as factor in our development plans," Evans Mukolwe, former director of the Kenyan and U.N. weather agencies, told The Associated Press. "The current drought which we warned about some years ago has wider ramifications on the social economic conditions of the region including peace, security, and political stability."
WILLIAM RUTO SWORN IN AS KENYA'S PRESIDENT AFTER CLOSE VOTE
Mukolwe added that climate change has contributed to below average rainy seasons in the region for about three decades.
The Intergovernmental Authority on Development's climate center said that since 2020, five rainy seasons have failed, affecting over 50 million people. The center will release its projections for the long rains season, typically from March to May, later in February. Early projections from other meteorological groups are not optimistic.
CLICK HERE TO GET THE FOX NEWS APP
Around the world people from different faiths have often sought divine intervention for rain or other favorable weather. Last summer Milan's Archbishop made a pilgrimage to three churches in hopes of ending the country's dry spell and Utah's governor called for citizens to pray for rain ahead of a weekend of extreme heat.
Some Kenyans intend to heed the president's call.
Nairobi business owner Millicent Nyambura said she supported the idea, "even though it will affect my colleagues in the flower business who expect to boost sales on Valentine's Day."