close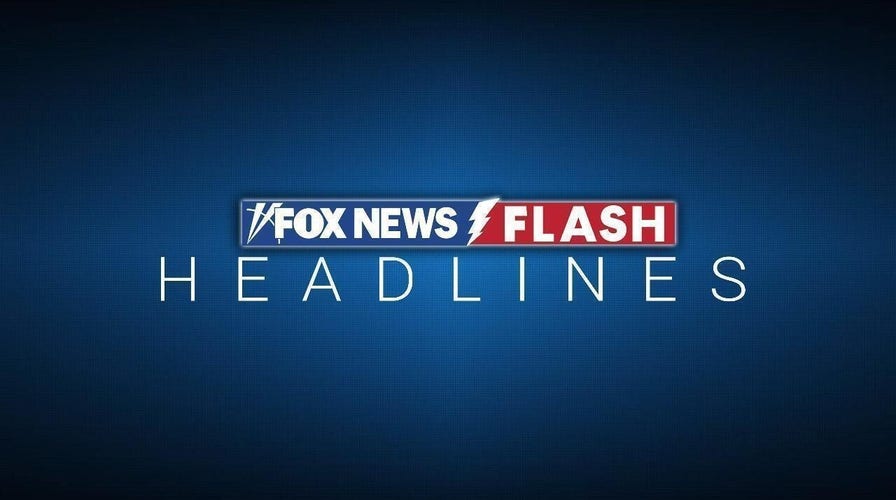 Video
Fox News Flash top headlines for October 4
Fox News Flash top headlines are here. Check out what's clicking on Foxnews.com.
Kenyan lawmakers on Wednesday said parliamentary approval is still needed before the nation spearheads the deployment of an anti-gang police force to Haiti.
The plan, which has received overwhelming international support, was approved by the U.N. Security Council this week.
Anthony Oluoch, a Kenyan opposition politician, claimed the country's foreign deployment conditions hadn't yet been met, and that domestic affairs "ought to take first precedence before any foreign commitments."
Kenyan lawmakers said Wednesday that parliamentary approval is required before the deployment of police to the Kenya-led peacekeeping mission in Haiti to combat gang violence that was approved by the U.N. Security Council this week.
Opposition lawmaker Anthony Oluoch told a session of Parliament's lower house that the conditions for foreign deployment hadn't been met under the National Police Act.
He also said that the country's security needs "ought to take first precedence before any foreign commitments," alluding to the internal attacks by the East Africa-based al-Shabab extremist group, which has links to al-Qaida.
HAITI EXPRESSES SKEPTICISM OVER KENYA'S OFFER TO SEND POLICE TO COMBAT HAITI'S GANG VIOLENCE
Another lawmaker, Junet Mohamed, said the matter should be tabled in Parliament for approval "before any police officer leaves the country" for what he called a "dangerous mission," citing Kenyan police officers' inexperience in combating local crime.
The Kenya-led peacekeeping mission to Haiti was approved in a U.N. Security Council Resolution on Monday, and Kenyan President William Ruto pledged "not to fail the people of Haiti."
U.S. President Joe Biden on Wednesday thanked Ruto for "answering Haiti's call to serve as the lead nation of the Multinational Security Support (MSS) mission," according to a readout from their call.
The Kenyan Constitution states that parliamentary approval must be sought before the deployment of a national force and previous peacekeeping missions by the military have been subject to this approval. But it's unclear if this deployment of police officers can be defined as a national force.
An anti-gang protestor brandishes a machete as a symbol of self-defense, Port-au-Prince, Haiti, Friday, Aug. 25, 2023. (AP Photo/Odelyn Joseph, file)
The chairperson of the national assembly defense committee, lawmaker Nelson Koech, told The Associated Press in a phone interview that the matter would likely be tabled to a joint committee that includes the national security committee before going to parliament for approval.
He said that Kenyan police are competent and can handle the mission as "the situation in Haiti is not war, but gang violence."
Koech said the country's internal security needs shouldn't stop it from contributing to global peacekeeping missions and it was "morally right" to help restore peace in Haiti.
The majority leader, Kimani Ichung'wah, said the country ought to "act as part of the community of nations" because Haiti is in need now and it may be Kenya in the future.
KENYA TO LEAD MULTINATIONAL FORCE IN HAITI TO COMBAT GANGS
The Kenya-led mission would be the first time in almost 20 years that a force would be deployed to Haiti. A 2004 U.N. mission ended in 2017.
The upcoming mission would be led by Kenya, with Jamaica, the Bahamas and Antigua and Barbuda also pledging personnel. The non-U.N. mission would be reviewed after nine months and be funded by voluntary contributions, with the U.S. pledging up to $200 million.
Kenyan Foreign Minister Alfred Mutua on Monday said the deployment would happen "within a short time."
CLLICK HERE TO GET THE FOX NEWS APP
Earlier, Mutua had said Kenya was waiting for the vote at the Security Council but that logistics planning was underway and that key Kenyan officers were taking French lessons to bridge the language barrier between Kenyans and Haitians.