Kate Middleton is having hot fun in the summertime.
According to multiple reports, the Princess of Wales made a surprise, secret appearance at the Houghton Music Festival near her Norfolk home over the weekend. While Kensington Palace has stayed mum on the visit, new details of the 41-year-old's night out have emerged.
The mother of three headed to Turntable & Napkin, an upscale on-site restaurant where festival goers could enjoy a four-course meal, the Evening Standard reported on Wednesday. A source who was at the restaurant alleged to the outlet that Prince William's wife was "in high spirits" as she ordered spicy margaritas, ate affogato and chatted with her companions who "carted in a huge, balthazar-sized bottle of AIX rosé."
MEGHAN MARKLE ATTENDS TAYLOR SWIFT'S ERAS TOUR AS PRINCE HARRY TOUCHES DOWN IN TOKYO WITH PAL: REPORT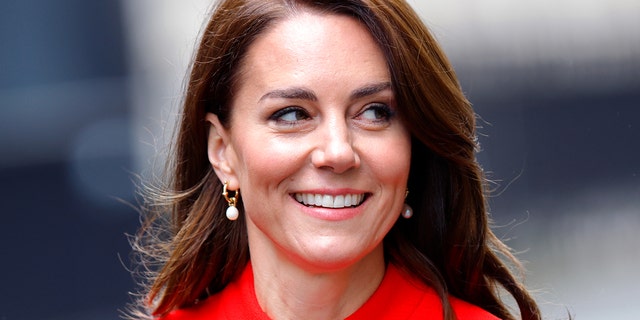 A hesitant Princess of Wales reportedly let her hair down at the Houghton Music Festival. (Max Mumby/Indigo/Getty Images)
The insider claimed that the group "with Kate," left a £700 [$891.21] tip for the restaurant staff. The outlet noted that the royal attended the event with "a large security detail."
Kensington Palace, as well as a spokesperson for Houghton Music Festival, didn't immediately respond to Fox News Digital's request for comment.
Several royal experts said they felt the report was credible, pointing out that Middleton once had a server job. In the BBC special "A Berry Royal Christmas," the princess recalled how she did "a bit of waitressing" during her university days, but "was terrible."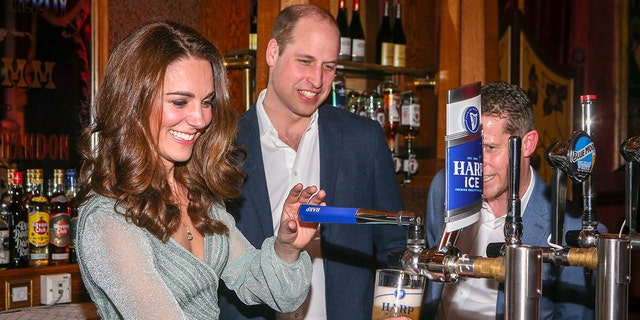 Kate Middleton previously opened up about her waitressing days. (Matt Mackey/Pool/Getty Images)
"During a summer break from St Andrews University shortly after she started secretly dating William… she took a job as a barmaid, earning $8 an hour and tips, for a British catering company called Snatch," Christopher Andersen, author of "The King," told Fox News Digital.
"Her boss at the time said she was a hard worker and 'so pretty and charming' that she made more in tips than any other barmaid," he shared. "Later, when their romance heated up and William and Kate were going to places like Mustique, it was Kate – not William – who made sure everybody got tipped generously."
"It's all indicative of the fact that Kate, whose mother grew up in public housing and worked as a flight attendant, will be the first truly commoner queen – she gets it," Andersen added.
CLICK HERE TO SIGN UP FOR THE ENTERTAINMENT NEWSLETTER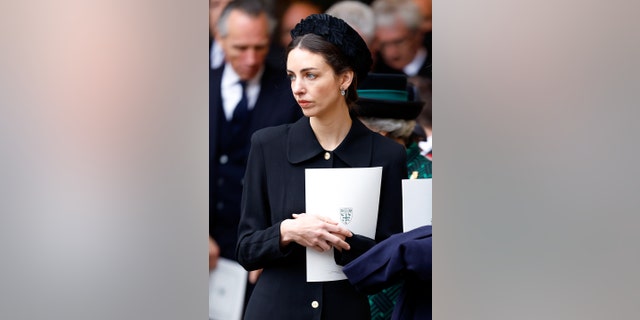 Kate Middleton is friends with Rose Hanbury, Marchioness of Cholmondeley (pictured here). (Max Mumby/Indigo/Getty Images)
The Evening Standard pointed out that the princess is close friends with the Marquess and Marchioness of Cholmondeley, David Cholmondeley and Rose Hanbury, who are the owners of the Houghton Hall estate. The couple's son, Lord Oliver Cholmondeley, was a page of honour at King Charles' coronation in May.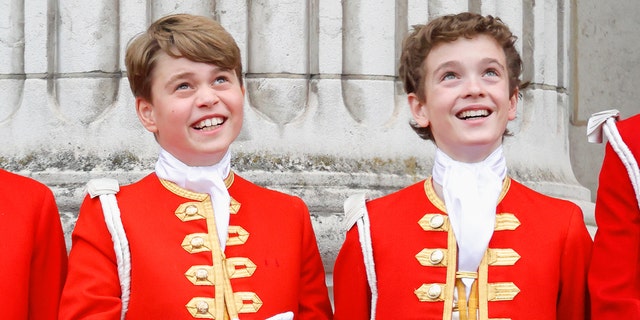 Prince George, left, and Lord Oliver Cholmondeley watch an RAF flypast from the balcony of Buckingham Palace following the coronation of King Charles III and Queen Camilla on May 6, 2023, in London. (Max Mumby/Indigo/Getty Images)
The outlet claimed that Middleton had been dining with them in their stately home on Saturday when they suggested going to the festival. The princess was allegedly hesitant but eventually agreed to let her hair down. While it's unclear if she saw any of the acts that evening, the source saw her leave the restaurant via the festival's Pavilion stage.
About 12,000 people are thought to have attended the festival, People magazine reported.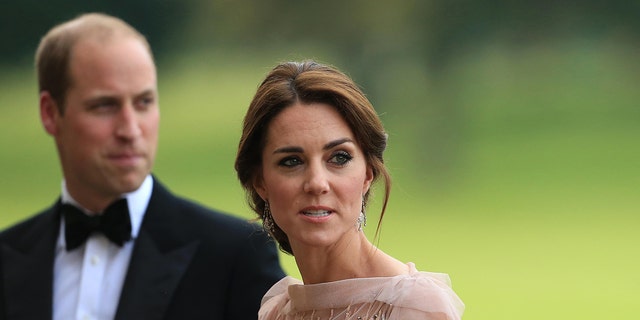 The Prince and Princess of Wales are seen here at Houghton Hall on June 22, 2016, in Kings Lynn, England. (Stephen Pond/Getty Images)
"Heard it was rather an impromptu jaunt," British royals expert Hilary Fordwich told Fox News Digital. "She's close to her Houghton Hall neighbors… She's also known to be a generous tipper… While it isn't as customary to tip in the U.K., since servers' wages are intended to cover most of their salary, albeit it does exist, but at a lower level than the U.S."
Kinsey Schofield, host of the "To Di For Daily" podcast, told Fox News Digital that royals don't normally carry cash out of security concerns. However, it's not unusual for a palace aide to foot the bill on their behalf.
"It was revealed through a flight attendant in 2017 that members of the royal family don't carry cash on them or pay for items like food themselves," Schofield explained. "One of Prince Harry and Meghan Markle's security guards swooped in to settle their tab on a flight explaining they 'never carry any money, and he's in charge of paying for everything.' Princess Diana's royal protection officer Ken Wharfe agrees that he did the same for Princess Diana, whether it be at restaurants or hotels. It's primarily for safety… But occasionally Queen Elizabeth II broke the rules to ensure that she had some cash to add to the church donation bucket."
KATE MIDDLETON ISN'T MAKING 'LATE NIGHT CALLS' TO PRINCE HARRY, EXPERTS SAY: SHE'S 'THROWN UP HER HANDS'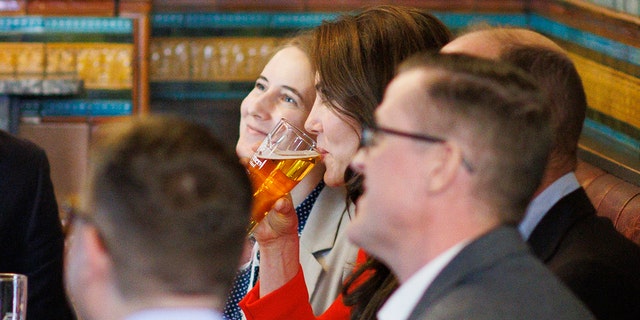 Several experts told Fox News Digital that protection officers usually pay for things on behalf of the royals. (Jamie Lorriman/WPA Pool/Getty Images)
Andersen said royal protection officers pay for things if a necessity arises and the money is paid back. They might also use a credit card.
While Middleton's reported move is "a unique break from royal protocol," Schofield noted that her mother, Carole Middleton, started a party decoration store, and the whole family helped run it.
"Catherine knows the hard work that goes into party planning, so I'm not surprised by her group's generosity," said Schofield. "I love to see that in a princess!"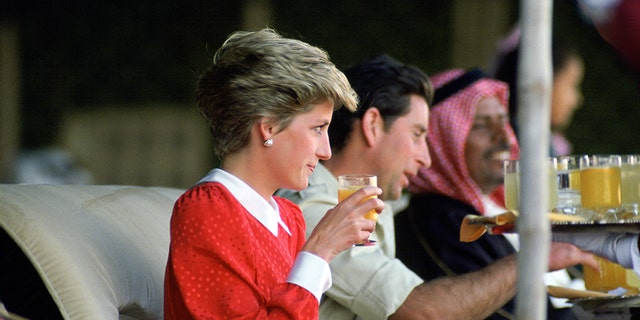 Christopher Andersen, author of "The King," claimed to Fox News Digital that the late Princess Diana was a "generous tipper." (Tim Graham Photo Library via Getty Images)
British royal expert Shannon Felton Spence cast doubt on the report, saying that "tipping is unusual in the U.K."
"You only do it if the service has been exceptional, and it's only a pound or two," said Felton Spence. "It's not expected… And if the festival was hosted by a friend of hers, the host would have tipped the service staff. That being said, it is extremely important to Catherine and William to treat staff well… So it would never be surprising to hear that Catherine went out of her way to show her appreciation to those working for and around her."
"I have heard over and over from current and former Kensington Palace staff how wonderful [the Prince and Princess of Wales] are to work with," she shared. "They go out to eat with friends, to parties, to music festivals – they have a social life like anyone else."
KATE MIDDLETON AS FUTURE QUEEN MAKES KEY DECISIONS TO PROTECT ROYALS: EXPERT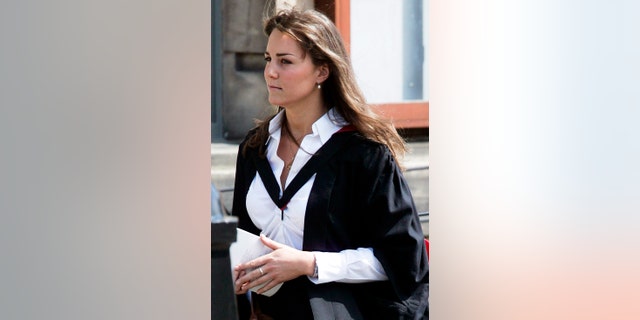 Kate Middleton met Prince William at St Andrews University. (Tim Graham Photo Library via Getty Images)
Andersen pointed out that the royal's late mother-in-law Princess Diana didn't hesitate to tip.
"Despite her aristocratic background, Diana was also a generous tipper," he said. "That got under Charles' skin. He hated to be made to look like a skinflint."
While William wasn't in attendance, the Prince of Wales was spotted in June at London's KOKO Nightclub with several friends, including Guy Pelly, Prince Louis' godfather, and James Meade, Princess Charlotte's godfather. Video captured by the U.K.'s DailyMail showed the men at a private booth without their spouses.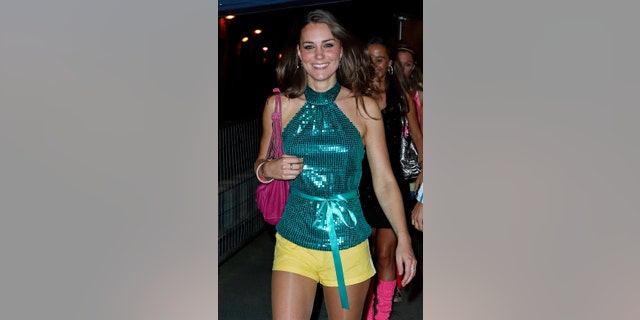 Kate Middleton attends The Day-Glo Midnight Roller Disco at the Renaissance Rooms in Vauxhall on Sept. 17, 2008, in London. (Max Mumby/Indigo/Getty Images)
Before the Prince and Princess of Wales said "I do" in 2011, they were often spotted partying by paparazzi all over the U.K.
"They had their crazy days in their 20s before they had kids," said Felton Spence. "Anyone at St Andrews or Kensington will tell you that they know how to have fun!"