close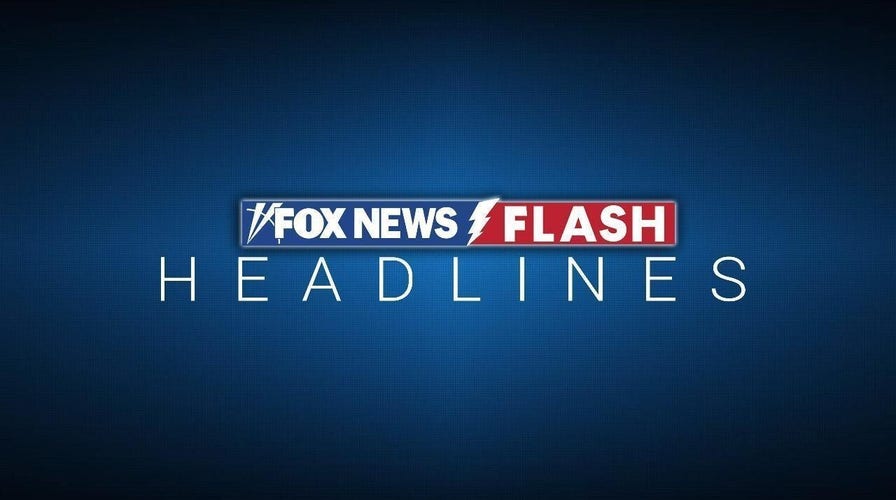 Video
Fox News Flash top headlines for March 2
Fox News Flash top headlines are here. Check out what's clicking on Foxnews.com.
A painting by Wassily Kandinsky that spent decades in a Dutch museum after its Jewish owner was murdered in the Holocaust has sold at auction for $44.9 million.
"Murnau mit Kirche II" ("Murnau with Church II") set a record price for the Russian artist in a sale at Sotheby's in London on Wednesday evening. Completed in 1910, the brightly colored landscape of a Bavarian village foreshadows the bold abstract imagery of Kandinsky's later work.
The Van Abbemuseum in Eindhoven returned the painting last year to the descendants of German Jewish art collectors Johanna Margarete Stern and Siegbert Samuel Stern.
Siegbert Stern died in 1935, and Johanna fled Nazi Germany for Amsterdam, where she was forced to sell much of her collection. She was arrested after the Nazis occupied the Netherlands and died in the Auschwitz concentration camp in 1944.
US REPORTEDLY PUSHING GERMANY FOR TRANSPARENCY ON RETURN OF NAZI-LOOTED ART
Sotheby's said proceeds from the sale will be shared between 13 surviving Stern heirs and will also fund further research into the fate of the family's collection.
In 2013, Dutch museums identified 139 artworks as Nazi loot, including paintings from masters such as Kandinsky, Henri Matisse and Paul Klee.
In 2021, the municipality of Amsterdam agreed to return another Kandinsky work, "Painting With Houses," to the heirs of the Jewish family that originally owned it. The city bought it at auction in 1940 and it had hung in the Stedelijk Museum.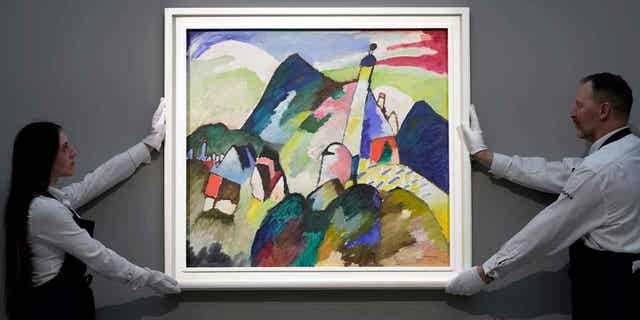 The painting "Murnau with Church II" by Russian artist Wassily Kandinsky is on display during a media preview of Sotheby's auction, in London on Feb. 22, 2023. The piece sold for $44.9 million at the auction on March 1, 2023.  (AP Photo/Kin Cheung)
GERMAN POLICE BUST MULTI-MILLION DOLLAR INTERNATIONAL ART FORGERY RING
Lucian Simmons, Sotheby's worldwide head of restitution, noted that this year marks the 25th anniversary of a 1998 international conference on looted art in Washington that found previous attempts to return looted art didn't go far enough.
"Since then, Sotheby's restitution department has worked with many heirs and families to reunite them with their stolen property and, at the same time, to help retell their stories and celebrate their lives," Simmons said.
Another restituted work, Edvard Munch's "Dance on the Beach," sold at the same Sotheby's auction for $20.5 million.
CLICK HERE TO GET THE FOX NEWS APP
The vast painting, one of several designed for theater impresario Max Reinhardt, was bought in the 1930s by Norwegian ship owner Thomas Olsen after its Jewish owner, Curt Glaser, was forced to flee Nazi Germany.
Olsen hid his large collection of Munch works — including a version of his most famous painting, "The Scream" — during the Nazi occupation of Norway during World War II.
Sotheby's said the painting had been sold "subject to an agreement" between the Olsen and Glaser families.