close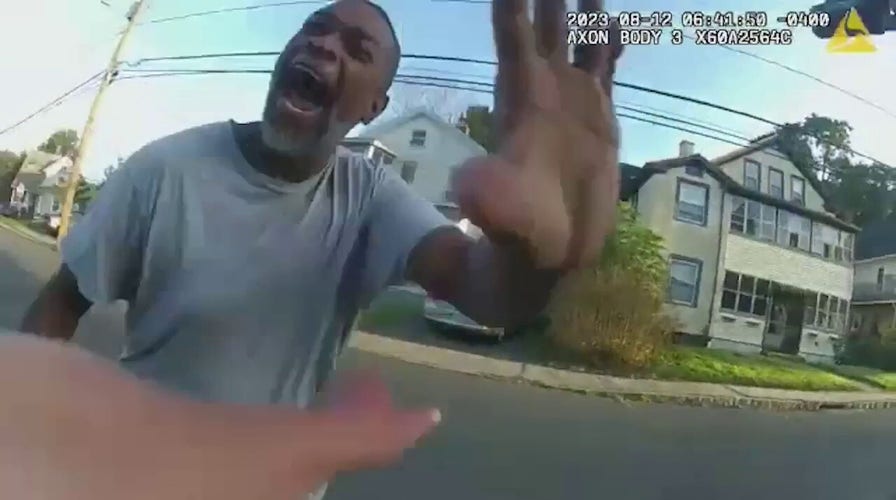 Video
Connecticut man charges towards police officer wielding hammer
WARNING, VIDEO MAY BE GRAPHIC TO SOME VIEWERS: The Connecticut Office of Inspector General released body camera footage of a Middletown Police Department officer-involved shooting where Winston Tate attacks an officer with a hammer.
A Connecticut man was convicted for decapitating his roommate with a samurai sword over a rent dispute, prosecutors said.
A jury on Friday found Jerry Thompson guilty of killing Victor King, the Hartford State Attorney's Office said in a press release.
Thompson, 45, fired his court-appointed lawyer and represented himself for the murder of King, 64 – he did not cross-examine witnesses brought forth by the state and spoke little.
Thompson only filed a handwritten legal document entitled "Sovereign Immunity" that goes on to state that the Connecticut Superior Court "has NO Jurisdiction over the Person of Jerry Thompson," the Hartford Courant reported.
HARTFORD POLICE SAY MAN DECAPITATED LANDLORD DURING RENT DISPUTE, CLAIMED 'SOVEREIGN' STATUS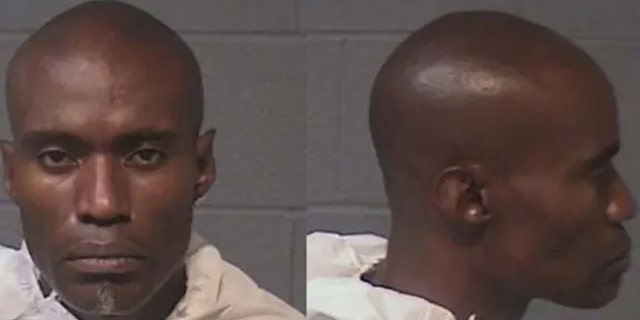 Jerry Thompson was convicted on murder charges Friday in the slashing death of Victor King, a retired Travelers employee and champion bridge player. (Hartford Police Department)
King was trying to have Thompson evicted for failing to pay his rent, per the state attorney's release.
On July 25 2020, King made a complaint on the Hartford Police Department's Submit a Tip line reporting that Thompson was threatening to kill him with a samurai sword, and that he intended to make a complaint in person at department headquarters. Several hours later he placed a 911 call reporting that Thompson was threatening him.
Surveillance footage outside the pair's Asylum Avenue apartment showed Thompson park his Jeep and walk toward the front door at 1:42 p.m. with "a long skinny white object" in his hands, according to an arrest affidavit obtained by the Courant. About 20 minutes later, according to the State Attorney's release, footage showed Thompson return to the Jeep in different clothing.
CONNECTICUT MAN WHO RUSHED AT OFFICER WITH HAMMER KNOWN TO ATTACK POLICE: 'DISDAIN FOR LAW ENFORCEMENT'
Several days later, after neighbors and friends contacted police, Hartford police found King's decapitated body under blankets in his kitchen with "two serious injuries to [the back of] his neck that resulted in decapitation." He had "severe trauma" to his arms, chest, shoulder and neck, police said.
Hartford detectives would later pull a samurai-style sword consistent with King's wounds from a river about 10 miles north of the crime scene at Farmington River Park in Bloomfield, the state attorney's office wrote.
Police located Thompson by tracking his cellphone, the Courant reported. When he was arrested, Thompson said nothing, but handed a handwritten note reading "paper in the glove compartment is all you need," according to the affidavit. That note indicated that Thompson considered himself a "sovereign citizen" to whom "government statutes or proceedings" did not apply.
Thompson's sentencing is scheduled for Oct. 11, per the release.
CONNECTICUT MAN SEEN BRUTALLY ATTACKING POLICE OFFICER WITH HAMMER ON BODY CAMERA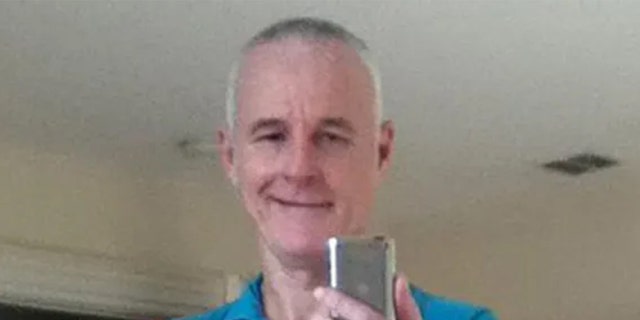 Victor King, a champion bridge player, was decapitated over an unpaid rent dispute. (Via Facebook)
King was one of the top bridge players in the country, attaining the title of Grand Life Master and winning a national championship for the United States in 2016, according to his obituary. After graduating with a sociology degree from Middlebury College, he worked at Travelers Insurance for more than 20 years before retiring in 2018. He excelled at card and board games – particularly Scrabble and Acquire – and was an accomplished athlete in squash, soccer, golf and soccer.
"He was one of the good guys," King's cousin Jim Banks told the Hartford Courant. "One that would never hurt a soul. One that would always reach out and help others. He was pleasant as can be. Always seemed to be happy. He was just a joy to be around."
CLICK HERE TO GET THE FOX NEWS APP
Sky Thompson, the convicted murderer's sister, wrote a letter to the Hartford State Attorney supporting the state assembly's "Right to Counsel" bill, which was signed into law in 2021 and gives certain low-income tenants a state-provided lawyer if they are facing eviction or loss of their housing subsidy.
"My brother was mentally ill, and has been struggling with the consequences of being mentally fragile in a pitiless society his whole life," she wrote. "The intersection between race, incarceration, mental illness and a materialistic society lacking meaningful social safety nets for marginalized and struggling citizens has been condemned by many because of the predictable violence that so often erupts from the confluence of such… forces."
Christina Coulter is a U.S. and World reporter for Fox News Digital. Email story tips to [email protected].