John Rich praised Jason Aldean and up-and-coming country star Oliver Anthony for both their straightforward approach in songwriting and also connecting with fans.
The Big & Rich singer recently self-released his album "The Country Truth" on Rich Records, with tracks including "I'm Offended," "Progress" and "Shut up About Politics."
While Aldean initially faced backlash last month for his "Try That in a Small Town" music video from his 11th album, supporters turned out in droves to bring Jason his first career No. 1 song on the Billboard Hot 100. Oliver Anthony is enjoying sudden success after becoming the first ever artist to debut at No. 1 this week without any prior chart history with his political anthem "Rich Men North of Richmond."
JASON ALDEAN'S 'TRY THAT IN A SMALL TOWN' SOARS TO NO. 1 ON BILLBOARD HOT 100; WIFE BRITTANY CELEBRATES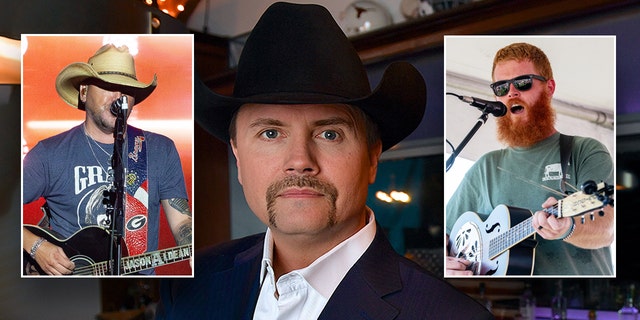 John Rich sang high praises for Jason Aldean and Oliver Anthony's truthful approach to country music. (Getty Images)
Rich is proud of his buddies for speaking the truth.
"When a guy like myself or Jason or Oliver Anthony — our new buddy who's coming out here now — when guys like us speak the truth in a song, it's done that way on purpose," Rich exclusively told Fox News Digital.
Rich added, "I mean, it is said in a certain way where, you know, that's the truth. That's a real song. That's not something a record label came up with. That's actually a guy telling you how he feels about it."
'CRAZY PLANE LADY' TIFFANY GOMAS COULD HAVE LEARNED FROM VIRAL SENSATION OLIVER ANTHONY, AUTHOR SAYS
Anthony, a former factory worker from Virginia whose full name is Christopher Anthony Lunsford, became a viral sensation just last week with his breakthrough song detailing his frustrations with the country. He's since racked up more than 30 million views on YouTube and also turned down an $8 million record contract.
When a guy like myself or Jason or Oliver Anthony – our new buddy who's coming out here now – when guys like us speak the truth in a song, it's done that way on purpose.

— John Rich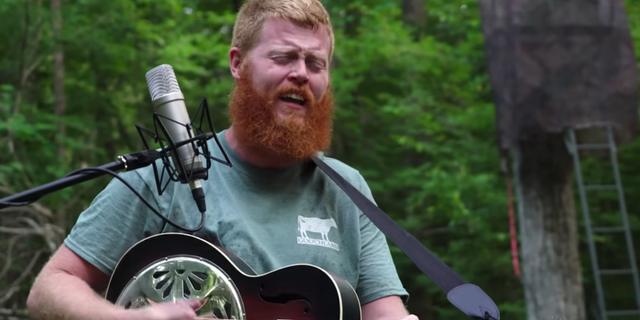 Musician Oliver Anthony went viral this month for his original song, "Rich Men North of Richmond." (Screenshot/RadioWV YouTube channel)
In a Facebook post shared Thursday, Anthony formally introduced himself to his millions of new fans, and admitted to being shocked by his meteoric rise to super-stardom.
"There's nothing special about me. I'm not a good musician, I'm not a very good person," he wrote. "I've spent the last 5 years struggling with mental health and using alcohol to drown it. I am sad to see the world in the state it's in, with everyone fighting with each other."
The politically-charged song amplifying blue-collar workers' frustrations over corrupt politicians in Washington, skyrocketed to the top of the iTunes country chart and bumped Jason Aldean's "Try That In A Small Town" from the top spot on Billboard's Hot 100.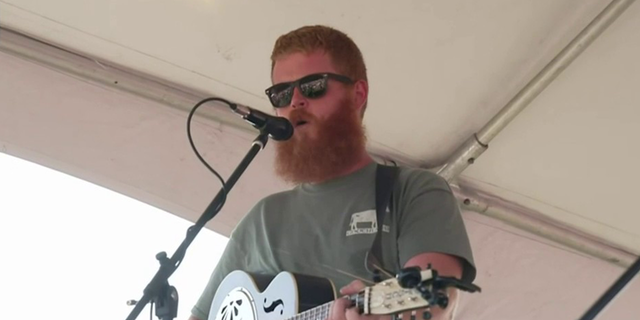 Oliver Anthony performed in front of thousands of fans in Moyock, North Carolina, as part of a free concert on Saturday.  (Fox News)
Prior to Aldean nabbing the No. 1 spot, "Try That" debuted at No. 2 on the Billboard Hot 100.
Aldean denied that his song had racial undertones in the wake of online backlash following the July release of the music video for the tune, which initially came out in May. In the music video, Aldean touts how small towns wouldn't put up with the kind of riots and lawlessness many cities across the country faced during the summer of 2020.
The "Got What I've Got" singer was criticized for using the Maury County Courthouse in Columbia, Tennessee, as a backdrop for the video. TackleBox, the production company that created the video, confirmed the music video was shot at Maury County Courthouse, and noted that it is a "popular filming location outside of Nashville."
JASON ALDEAN PRAISES AMERICAN VALUES AT CONCERT AFTER 'LONG WEEK' OF BACKLASH TO VIDEO: 'I LOVE MY COUNTRY'
Several music videos and movies have been filmed at the same location, including the Lifetime Original movie "Steppin' into the Holiday" with Mario Lopez and Jana Kramer.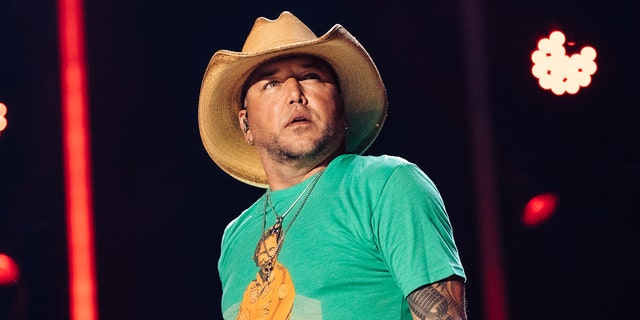 Jason Aldean defended his latest music video for new country song, "Try That in a Small Town." (Monica Murray)
The production company also shared that the location was featured in a Runaway June music video for their 2019 song "We Were Rich," the 2022 Paramount holiday film "A Nashville Country Christmas" with Tanya Tucker, and Miley Cyrus' 2009 film "Hannah Montana: The Movie."
In its statement, the company said, "Any alternative narrative suggesting the music video's location decision is false," and noted that Aldean did not pick the location.
"Well, I've known Jason Aldean since before he had a record deal. Matter of fact, his first four hit songs — I was a songwriter on all four of those songs, so I've known the guy back when he was wet behind the ears in this town," Rich said.
"He is a family guy. He's a patriot. He's a hardworking guy. He's done it the hard way. He's been working on his career a long time."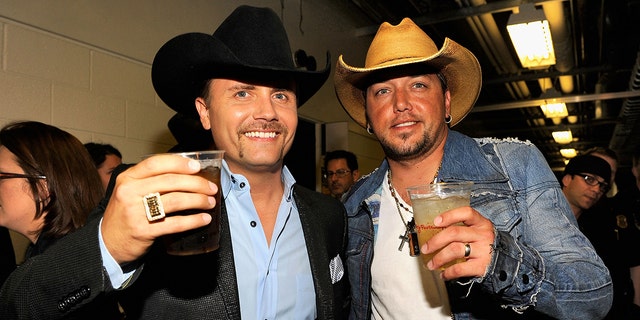 John Rich and Jason Aldean have known each other for years. Rich told Fox News Digital he wrote Aldean's first four hits. (Kevin Mazur)
Country Music Television (CMT) pulled the video from rotation three days after initially airing the video, representatives confirmed with Fox News Digital. CMT did not provide more information about why the video was removed from air.
"Because of what he's saying in the song, that if you try that in a small town, we actually have each other's backs around here," Rich said. "You know, even though we don't necessarily all agree or come from the same piece of cloth, don't come in our town and set our buildings on fire or attack our police or burn our American flag. You're going to have some pushback if you do that."
CLICK HERE TO SIGN UP FOR THE ENTERTAINMENT NEWSLETTER
Rich added, "It's interesting how people got so upset about that on the left when all the guy is saying is, 'Hey, man, you can get away with that in a big city where nobody knows each other and there's no loyalty or kindred spirit. But you can't do it in a small town. Everybody knows it's true, and the proof is in the news."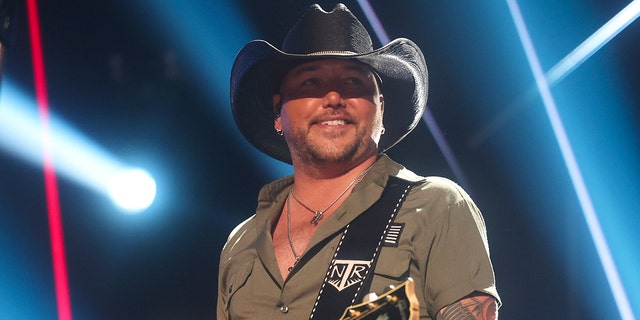 Jason Aldean told his fans at an Ohio show last month that he simply loves his country.  (Christopher Polk)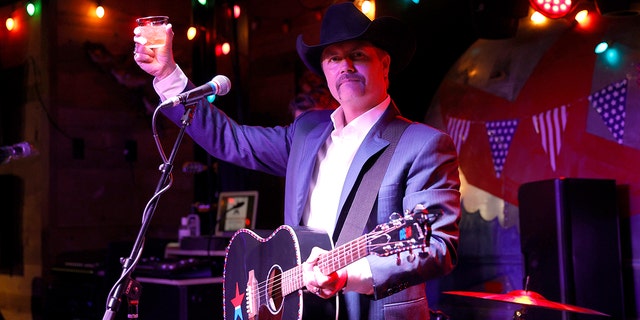 John Rich guessed that Jason Aldean will sell even more concert tickets following music video backlash. (Jason Kempin)
He's not too worried about his friend, though. Rich joked that the supposed backlash against Aldean would "affect his spirit in a big way."
"Instead of selling 30,000 tickets a night, he'll probably sell 50,000 tickets, and that's how I think it's going to affect his career. Listen, people are fed up with the nonsense. I don't care what your politics are. People are tired of being lied to," he said.
"They're tired of seeing crime run rampant. They're tired of fentanyl flooding through their zip codes. You know, fentanyl doesn't discriminate on what your politics are. Neither does crime. And everybody's got kids, and everybody's got a future. And we don't like what we see."
CLICK HERE TO GET THE FOX NEWS APP