FIRST ON FOX: Rep. Jim Banks, R-Ind., has picked up the backing of top former Trump official Stephen Miller for his "bold pro-American agenda" nearly a week after Banks launched his 2024 Senate bid — as the Indiana congressman touts his record as a conservative warrior in Washington.
Banks, currently the head of the conservative Republican Study Committee in the House, launched his candidacy on Tuesday to succeed outgoing Sen. Mike Braun, R-Ind., in 2024. Braun will be running for governor of the Hoosier State.
Banks already secured the endorsement of Sen. Tom Cotton, R-Ark., and Rep. Larry Bucshon, R-Ind. Now Miller, a top immigration hawk who served in the White House as a senior adviser, added his name to those endorsements in a statement to Fox News Digital.
"I have had the distinct privilege and honor of working closely with Jim Banks to advance the America First agenda and fight Biden's war on the middle class," Miller said. "Jim has led the way in developing a bold pro-American agenda — no one in Congress is more devoted to the defense of our beleaguered way of life."
INDIANA REP. JIM BANKS LAUNCHES 2024 SENATE RUN, HIGHLIGHTS RECORD AS 'CONSERVATIVE FIGHTER'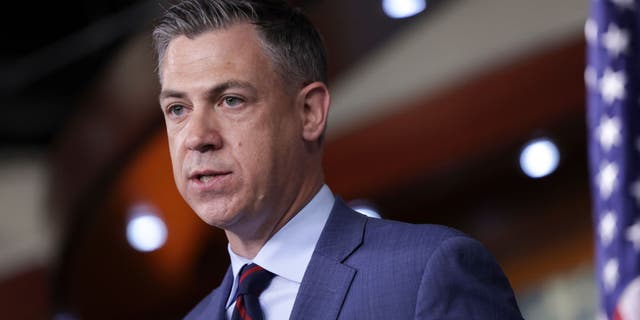 Rep. Jim Banks, R-Ind., speaks at a press conference following a Republican caucus meeting at the U.S. Capitol on June 8, 2022.
(Kevin Dietsch/Getty Images)
Miller also noted Banks' stance on issues including fighting back against woke culture in schools, Chinese influence — and particularly illegal immigration, where Banks has pushed the leadership of his party to oppose amnesty for illegal immigrants.
"As a Senator, Jim will be an unrelenting champion for Indiana and for America: battling against illegal immigration, the deep state, the corrupt corporations, the Chinese Communist Party, the Marxist education bureaucracy, and the woke tyranny oppressing our people," Miller said. "Jim will forever put American Families first, beginning with an ironclad resolve to stop the mass migration catastrophe that is overwhelming Indiana and threatening to capsize our Republic."
REP BANKS. SAYS GOP MUST 'DO EVERYTHING WE CAN' TO BLOCK AMNESTY AFTER SCHUMER RENEWS DEM PUSH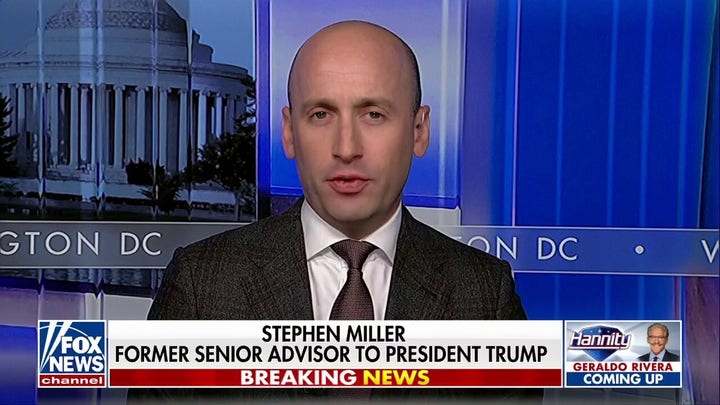 Video
"If you want a strong border then he is your warrior and your candidate. We need Jim in the Senate, now more than ever. I proudly endorse him."
INDIANA REP. JIM BANKS PICKS UP SENATE ENDORSEMENT FROM TOM COTTON
Banks, in an interview with Fox News ahead of his announcement last week, had said he intends "to go to the Senate and be the type of conservative fighter that Hoosiers expect out of their senator."
"I feel called to step up and run for the Senate because we need new, fresh conservative leadership in the United States Senate. That's what Indiana expects. That's what Indiana deserves — a conservative fighter in the Senate," he said.
CLICK HERE TO GET THE FOX NEWS APP
The race for the open Senate seat race could soon get crowded. While Banks is the first major GOP candidate to jump into the race, he's likely to face competition for the Republican Senate nomination. Supporters of Republican Mitch Daniels say the former two-term governor — who was known as a fiscal conservative during his tenure steering Indiana — is seriously mulling a Senate bid. Meanwhile, Rep. Victoria Spartz, R-Ind., is also mulling a bid.
Fox News' Paul Steinhauser contributed to this report.