Jessie James Decker is pregnant with her fourth child, just months after starring in a hilarious gin campaign in which she mocked husband Eric Decker's reluctance to get a vasectomy.
Decker, 35, revealed her growing baby bump on Instagram Tuesday with a clip showing off her changing figure.
"Good morning," she captioned a video of herself walking out onto a balcony overlooking Hollywood, California, while wearing a simple grey sports bra and briefs. Mariah Carey's "Always Be My Baby" played on cue in the background as she sipped her morning coffee.
In June, Jessie James and Eric were the stars of Ryan Reynolds' Aviation Gin Father's Day ad in which she joked that recovery from a vasectomy probably required less ice than necessary for a cocktail.
RYAN REYNOLDS, JESSIE JAMES DECKER TEASE HER HUSBAND ERIC DECKER OVER HIS VASECTOMY REFUSAL IN AVIATION GIN AD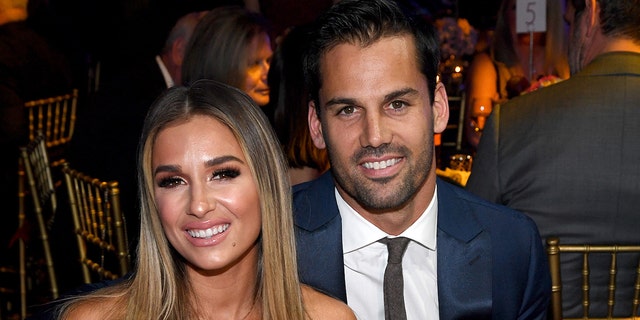 Jessie James Decker announced she's pregnant with her fourth child with husband Eric Decker Tuesday. (Kevin Mazur)
The couple have three children: daughter Vivianne, 9, and sons Eric, 7, and Forrest, 5.
JESSIE JAMES DECKER BLASTS AIRLINE FOR HUMILIATING HER PREGNANT SISTER DURING FLIGHT
Pregnant pal Jana Kramer shared in the baby joy and wrote, "Congrats mommma!!!!!!!!!"
          View this post on Instagram                      
APP USERS CLICK HERE TO VIEW POST
Sister Sydney Rae Bass, who gave birth earlier this month, shared a host of emoji on the post, along with supportive messages from "Dancing with the Stars" pals Jenna Johnson, Petra Murgatroyd and Alan Bernstein.
JESSIE JAMES DECKER HITS BACK AT MOM-SHAMERS AS SHE ROCKS A BLACK BIKINI IN SIZZLING SNAPS
On Sunday, Decker let Eric steal the show on her social media platforms, if only for a snap.
The former professional football player stripped down naked except for a perfectly positioned copy of her new cookbook.
"Mocking up ideas for how Eric can show his love for me and my new cookbook Just Eat!," she captioned the shot.
The pair celebrated their 10th wedding anniversary in June, just days before making their debut with Ryan Reynold's alcohol brand.
          View this post on Instagram                      
APP USERS CLICK HERE TO VIEW POST
Jessie James previously said in an interview with Us Weekly that Eric "refuses" to have the procedure, though she noted they had no plans to add to their family.
"It's Father's Day, and that means it's time for another Vasectomy — something my husband has refused to get," she joked while making a drink in the video released June 14. "So, today I'm taking matters into my own hands."
The country singer filled the glass with ice and said, "That's probably more ice than you need to soothe your tender areas after what I'm told is a pretty quick and painless procedure."
She added, "I mean, it's not like giving birth,."
CLICK HERE TO SIGN UP FOR THE ENTERTAINMENT NEWSLETTER
Jessie swirled the cocktail together using Betty Buzz nonalcoholic mixer, a nod to Reynolds' wife Blake Lively who owns the brand.
"Looks like there's at least one husband out there looking out for his better half," she joked.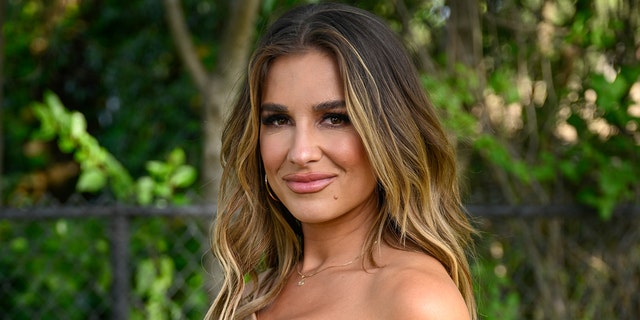 Jessie James Decker released her first album in 2009. (Steve Jennings)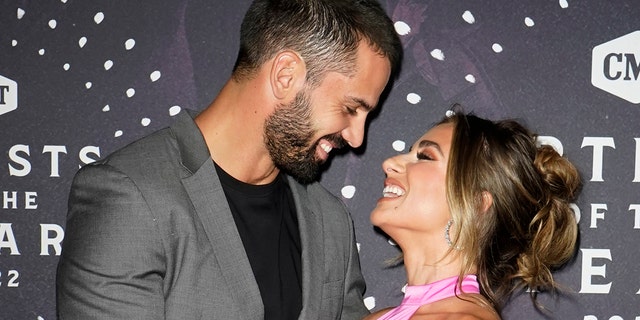 Eric and Jessie James recently celebrated their 10-year wedding anniversary and have three kids together (Mickey Bernal)
Once she finished the concoction, Eric took a sip of the drink before Reynolds walked by and muttered, "You know those don't work, right? Like at all."
Reynolds kicked off the "Vasectomy" cocktail promotion in 2021.
At the time, he had three children with Lively — James, 8, Inez, 6, and Betty, 3. In February, Lively gave birth to their fourth child.
The "Deadpool" star also recruited Nick Cannon for last year's "Vasectomy" cocktail video, a play on the fact that "The Masked Singer" host has 12 children.
CLICK HERE TO GET THE FOX NEWS APP
Fox News Digital's Elizabeth Stanton contributed to this report.