Jessie James Decker is flexing her muscles.
In a new video posted on the star's Instagram, Decker shows off her strength by effortlessly lifting her 218-pound former NFL superstar husband Eric Decker off the ground. She captioned the video, "I like big boys," with a wink face emoji, and proved that all her hard work at the gym is paying off.
After putting Eric down, she challenged him to pick her up, which he did easily. Decker then wrapped her arms and legs around him and smothered his face in kisses before he put her back down. At the end of the video, she jumps up and puts her arms out like a cheerleader to celebrate her accomplishment.
Eric and Jessie first met in 2011 after being introduced by mutual friends, and were engaged a year later in April 2012. A year after that, the couple officially tied the knot in June 2013, and have since welcomed three children, a daughter and two sons.
WHY JESSIE JAMES DECKER'S MOM WARNED HER NOT TO SLEEP WITH ERIC DECKER: 'DON'T DO IT'
Decker recently had to defend her parenting after she was accused of photoshopping abdominal muscles onto pictures of her kids, when online trolls began poking fun at a picture she posted of them at the beach. She posted a video of her kids from the same day, showing their muscles were natural.
 

 
 

 
 
View this post on Instagram
 

 
 
 

 
 

 
 
 

 
 
"Being accused of photoshopping abs on my kids (I can't help but laugh) or … the polar opposite over 'overtraining' our kids makes me realize how bizarre our world has gotten regarding the body and what's normal and what's not," she captioned a video of her three children enjoying their time off from school.
Throughout the lengthy caption defending her children, Decker says she is accepting of all body types and didn't think it was right for her children to be called out for being athletic. She explained her daughter is an elite gymnast, her son Eric Jr. likes to play football and her son Forrest wants to be a rock star.
"Let's not pick and choose what we normalize regarding bodies and be accepting of all people and children. If we wanna do 'better' then do better," she wrote. "I'm proud of my children and encourage them to live their dreams. So we'll see y'all at the 2032 Olympics, and wearing Bubbys jersey in the stands and dancing at Forrests rock concert."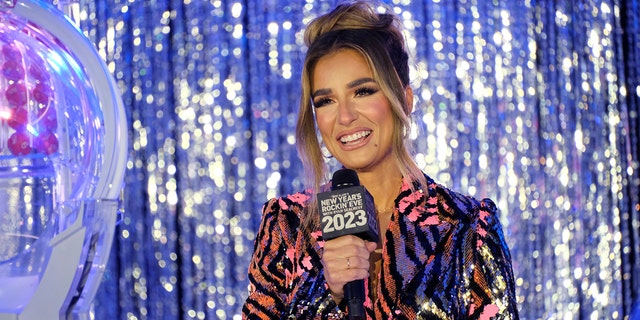 Jessie James Decker was forced to defend her parenting after she was accused of photoshopping abdominal muscles onto pictures of her kids.
(Chrys Davis/ABC via Getty Images)
Prior to posting the video in response to the negative feedback, Decker took the time to reply to certain comments, saying "it's a sad world we live in today when having healthy fit kids who are super active play sports are build [sic] muscle naturally is 'weird.'"
Most recently, Decker was part of "Dick Clark's New Year's Rockin' Eve," marking her fourth time as the Powerball co-host for the show. She was able to announce the First Powerball Millionaire of the Year.
CLICK HERE TO SIGN UP FOR THE ENTERTAINMENT NEWSLETTER
"I get to give the best news for the top of the year every time. I can't believe I get to tell someone they won $1,000,000 and change their lives," Decker revealed to Fox News Digital ahead of the show. "I always get so giddy and so excited about it. I love hearing their stories… their journey… and how much it would mean to them and what they want to do with it."
She previously told Fox News Digital that her New Year's resolution was to "maintain the 'Dancing with the Stars' figure that (she) got out of the show."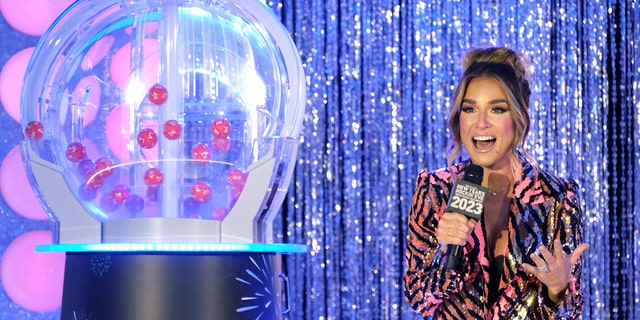 Jessie James Decker announced the first Powerball winner of 2023 as part of "Dick Clark's New Year's Rockin' Eve."
(Chrys Davis/ABC via Getty Images)
CLICK HERE TO GET THE FOX NEWS APP
"That was life-changing. To be honest, I'd never gotten in that kind of shape before, and I've always been kind of a workout nut," the country singer shared. "But I really enjoyed that fitness journey on that show."