"Jeopardy!" is scheduled to make several major changes for Season 40 amid the ongoing writers' strike and recent backlash from critics over contestants' unpaid travel expenses.
Beginning in the upcoming season, contestants will receive a chance to win more money since the prize increased for second- and third-place winners by $1,000 each.
The major prize money announcement comes after "Jeopardy!" fans learned that the game show did not compensate contestants for travel expenses.
'JEOPARDY!' FANS LIVID AFTER LEARNING THE SHOW DOESN'T PAY FOR CONTESTANTS' TRAVEL OR HOTEL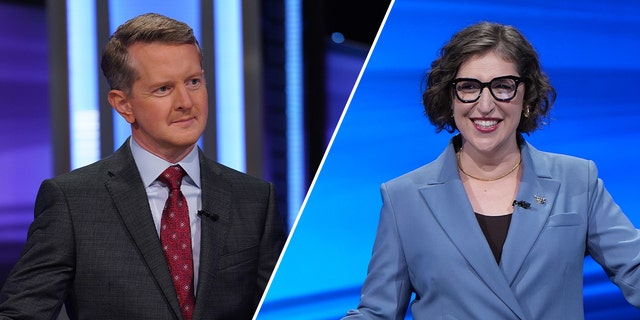 Ken Jennings and Mayim Bialik host "Jeopardy!" on a rotating basis. (Christopher Willar/Tyler Golden )
'JEOPARDY!' CHAMPION REVEALS SHOW'S PROBLEM THAT'S CAUSING FANS TO RAGE
"Now, second-place winners will receive $3,000 and third-place winners will receive $2,000. The move was made in response to growing criticisms over the fact that runners-up must fund their own travel to participate in the show," showrunner Michael Davies revealed on the "Inside Jeopardy!" podcast.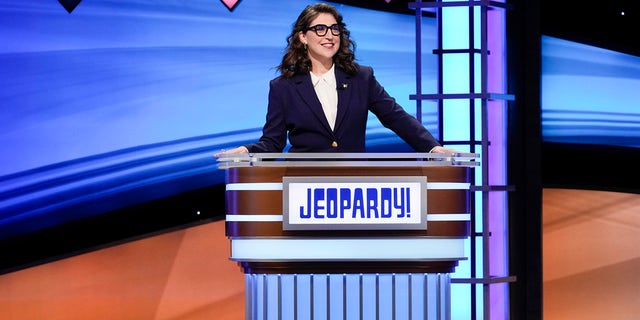 "Jeopardy!" showrunner Michael Davies announced several changes to Season 40, including recycled questions amid the writers' strike and increased prize money. (Getty Images)
FINAL 'JEOPARDY!' CLUE RIPPED BY FANS AS POORLY WORDED
"We understand that post-COVID, travel costs have increased. We understand how complicated funding a trip to 'Jeopardy!' is for many contestants within our community, and we think this is way about time that we did this."
Previously when "Jeopardy!" contestants appeared on the show, they would have to pay for their own airfare and hotel. While this has been the policy for several years, many people just discovered this policy after recent champion Ben Goldstein spoke out about the issues with this practice.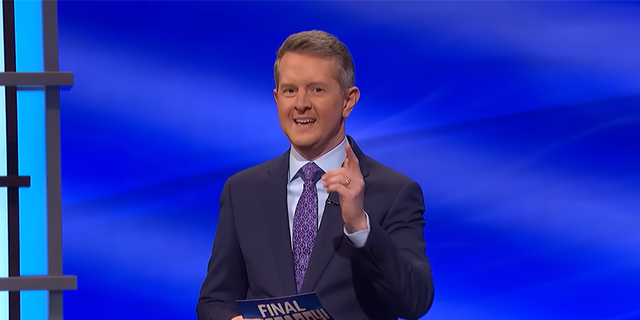 "Jeopardy!" Season 40 will air on Sept. 11. (Sony Pictures Television Jeopardy Productions)
CLICK HERE TO SIGN UP FOR THE ENTERTAINMENT NEWSLETTER
Davies additionally announced "Jeopardy!" will reuse both contestants and questions, in addition to new ones that were created before the Hollywood strike.
Davies explained it wouldn't be "fair" for contestants to compete on the beloved game show with non-original material. "Jeopardy!" will give previous contestants from seasons 37 and 38 a second chance.
"So we decided that really we needed to invite back and give a second chance in general to players who probably thought that their chance to come back and play on the Alex Trebek stage had gone forever," he said.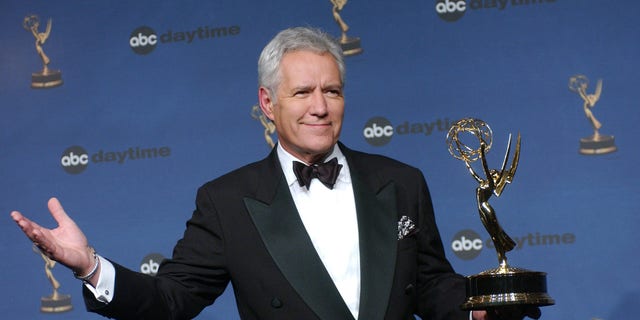 Alex Trebek, winner of the outstanding game show host Emmy for "Jeopardy!" (Albert L. Ortega/WireImage)
"We're going to open the season with a second chance tournament for players from Season 37 who lost their initial game, and winners from that will advance to a Season 37 and Season 38 champions wild card."
Davies also admitted he "admires" and "misses" the show's "beloved" writers amid the writers' strike.
Since the Writers Guild of America strike began in May, Davies pointed out that the game show's initial plans for Season 40 have been "derailed."
CLICK HERE TO GET THE FOX NEWS APP
A timeline for when "regular" episodes are scheduled to air has yet to be announced.