Ken Jennings has settled into his "Jeopardy!" hosting duties, but he still pays tribute to the man who did the job before him.
Although Alex Trebek had announced his battle with pancreatic cancer well before his death in 2020, his passing still came as a shock to fans of the game show. That includes Jennings, who now reveals that he spoke with Trebek just hours before he passed away.
Speaking on "The Last Podcast on the Left," Jennings, who shares hosting duties with "Big Bang Theory" actress Mayim Bialik, explained, "I actually ended up talking to him what turned out to be the night before the day he passed away about guest hosting for him."
'JEOPARDY!' FANS REJOICE AS KEN JENNINGS TAKES OVER FOR MAYIM BIALIK AMID WRITERS STRIKE: 'DON'T LET HER BACK'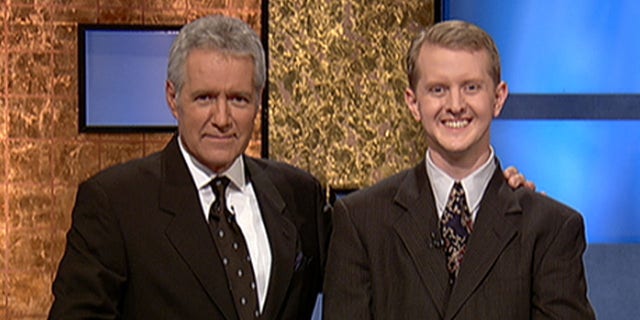 Alex Trebek and Ken Jennings met in 2004 when Jennings began his record-breaking winning streak on "Jeopardy!" (Jeopardy Productions via Getty Images)
"We didn't know," he continued. "We thought 'Oh he's going to get better, he's going to bounce back, he'll be hosting again.' I was just going to fill in."
Describing their conversation, Jennings said, "We talked about the game, and, you know, he gave me the impression he always did over the years, which was that he did not want to be the center of attention on 'Jeopardy!'"
Jennings explained that Trebek was never interested in the attention that came from hosting the show, even saying that he called himself the host of the show instead of the star because "he thought the game itself and the contestants should be the star."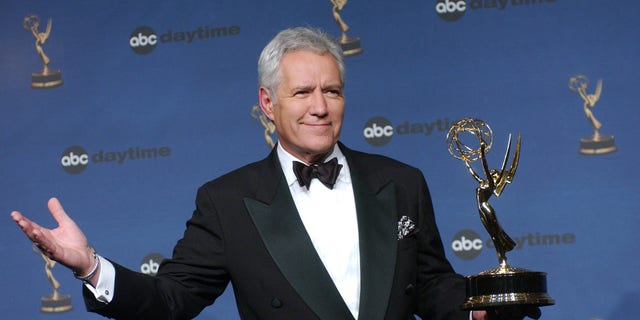 Alex Trebek, winner of Outstanding Game Show Host for "Jeopardy!" (Photo by Albert L. Ortega/WireImage) (Albert L. Ortega/WireImage)
"Can you imagine anyone else in Hollywood saying, 'Hey I'm on one of the biggest shows in TV, but it shouldn't be all about me'?" he asked.
When asked whether Trebek was the same in real life as he was on TV, the current "Jeopardy!" host answered, "He very much was."
'JEOPARDY!' PRODUCER DISCOVERED ALEX TREBEK 'ON THE FLOOR, CRYING IN PAIN' DURING CANCER BATTLE
"I mean he was more fun," he clarified. "During commercials he would tell jokes and go into the crowd, he loved to warm up the crowd himself and do little impressions. He was a very liked, funny guy, but, you know, he had to keep the show moving, because that's the job description."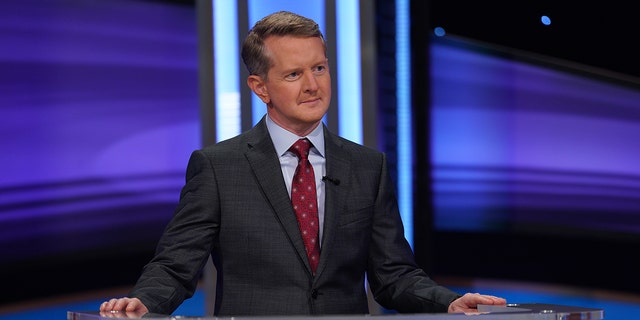 Ken Jennings is often praised by "Jeopardy!" fans for how well he hosts the show. (Christopher Willard/ABC via Getty Images)
"But things you think you know about him, that he's smart, that he actually knew all those answers and that he wanted you to know that he knew them and that he was very well read and sort of a gentleman of the old school, all 100 percent true."
Although he describes the hosting gig as "extremely hard," he said that Trebek "made it look so easy for 30-odd years."
Earlier this month, longtime supervising producer for "Jeopardy!" Rocky Schmidt recalled Trebek struggling to maintain his daily work routine during his cancer battle.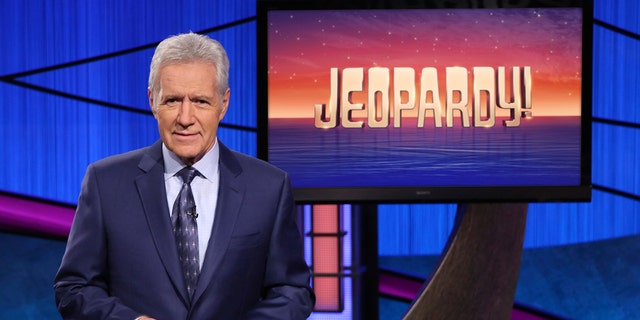 Alex Trebek hosted "Jeopardy!" for 37 seasons. (Jeopardy! via AP)
Schmidt said he would check in on Trebek between tapings and once found him in his dressing room, "on the floor, crying in pain."
CLICK HERE TO SIGN UP FOR THE ENTERTAINMENT NEWSLETTER
"When he was sick and taking medication . . . the pain the man had . . . you could watch him and it's like 'he's not going to make it to the conference room table,'" Schmidt said, referring to the pre-game show meetings.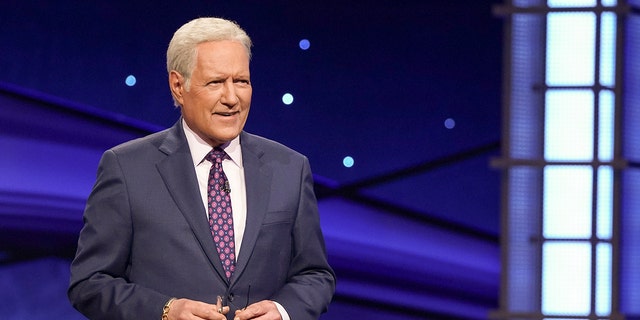 Alex Trebek passed away on November 8, 2020. (Eric McCandless/ABC via Getty Images)
He expressed his concerns about Trebek carrying on with the show as he fought through his condition.
"He would go get made up and ready for the show . . . everybody would look at each other and go, 'I don't know if we're going to be taping today.'"
CLICK HERE TO GET THE FOX NEWS APP
"Somehow he rallied," Schmidt remarked.
Fox News Digital's Stephanie Giang-Paunon contributed to this report.