A "Jeopardy!" player lost big this week, and instead of complaining about his answer or the clues provided, fans were actually sympathetic.
Two-day champion Taylor went into Final Jeopardy with a $1,500 lead, and when presented with the category of "Compound Word Origins," he wagered the majority of his earnings only to give an incorrect answer. He ended the show with just $978.
The clue given read, "This compound word meant an astronomical object of exceptional brightness in 1910; it was soon applied to actors and athletes."
'JEOPARDY!' HOST KEN JENNINGS JOINS FANS IN DISBELIEF AS CONTESTANTS FAIL TO ANSWER SEEMINGLY EASY CLUE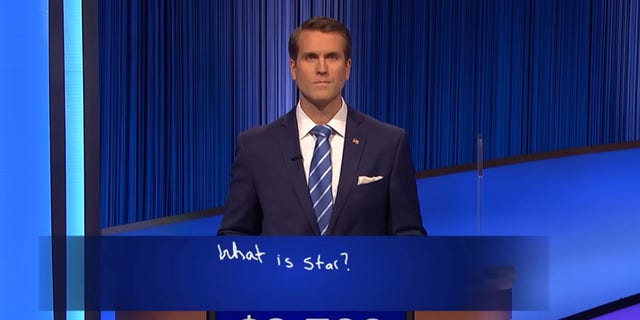 "Jeopardy!" champion Taylor ended his two-day winning streak with this Final Jeopardy response. (Jeopardy!/YouTube)
The other two contestants, Julie and Andrew, correctly answered "Superstar," while Taylor looked solemn as he showed that he'd written "What is star?".
He wagered $8,722 of his $9,700 and ended up in third place.
As usual, fans had some thoughts.
"Taylor must've misunderstood the category," someone theorized on the "Jeopardy!" Reddit page. "That's why it's important to fully understand the category before providing a response."
The category was about compound words, which seemingly led the other contestants to "superstar."
'JEOPARDY!' OUTRAGE REACHES FEVER PITCH AS FANS LOSE THEIR MINDS OVER ONE CONTESTANT'S BEHAVIOR
Another theory about why Taylor missed the question was that it was oddly easy for Final Jeopardy, the category that usually contains one of the most difficult clues in the entire game.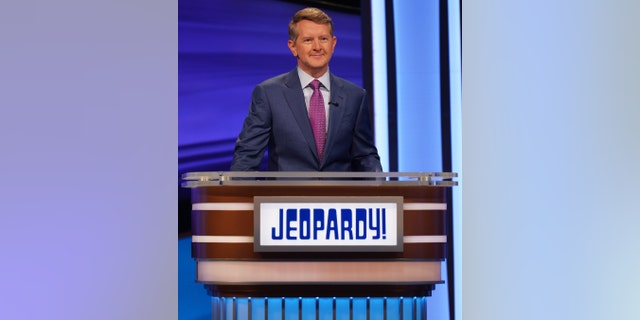 Ken Jennings has been hosting "Jeopardy!" for the past several weeks. (Christopher Willard/ABC)
"Honestly I almost thought there was some trick in that Final Jeopardy, it seemed too easy," explained one person.
"In my 10+ years of watching Jeopardy!, that might be the easiest FJ clue I've ever seen," another viewer claimed.
Someone wrote, "Losing on one of the easiest final jeopardies ever is brutal."
These kinds of comments are a bit surprising because in recent memory, criticism of the show and its contestants has tended to be somewhat harsh.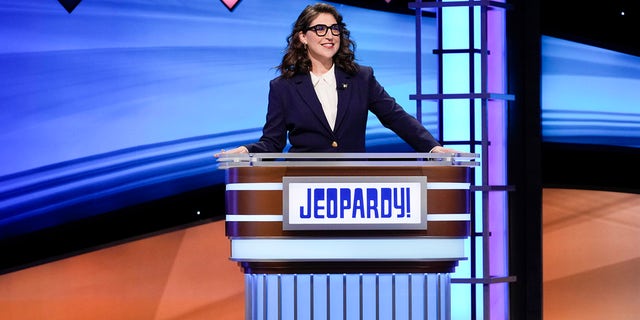 Mayim Bialik was originally slated to host the current episodes, but she walked out due to the writers strike. (Getty Images)
Earlier this month, a player answered "Napoleon" to the clue, "In 1867 he wrote to General Rousseau, 'On arriving at Sitka…you will receive from the Russian commissioner the formal transfer.'"
CLICK HERE TO SIGN UP FOR THE ENTERTAINMENT NEWSLETTER
In response, one passionate fan wrote, "That one gal with Napoleon? Seriously?!"
Others responded with a face-palm emoji to her incorrect answer.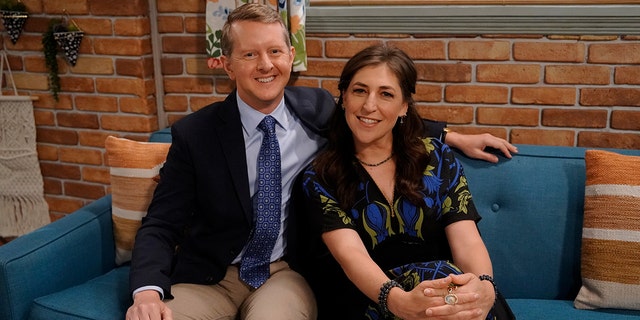 Ken Jennings and Mayim Bialik were named permanent co-hosts of "Jeopardy!" last year. (Photo by FOX via Getty Images)
In an even more critical response to another Final Jeopardy fiasco this month, someone tweeted, "Holy s—! I keep saying the Final #Jeopardy clues keep getting easier, but today's takes the cake. So easy. However, two of the three contestants either misread or misunderstood the clue and didn't get the answer right. Everyone involved at @Jeopardy should be ashamed."
CLICK HERE TO GET THE FOX NEWS APP
Some have said that the show is "unwatchable" now because of both the contestants and the material, and last month a producer for the show even made a statement asking fans to forget that one specific episode of the show ever happened after players failed to answer question after question.
Fox News Digital's Stephanie Giang-Paunon contributed to this report.