Jennifer Aniston is no stranger to matters of health and beauty, but the star is still managing to find new and interesting things to try.
Aniston, who says she'll try almost anything once to maintain a youthful appearance, admitted that an aesthetician recently convinced her to try a salmon sperm facial.
"First of all, I said, 'Are you serious? How do you get salmon's sperm?'" Aniston recalls of her initial reaction in a profile piece for WSJ Magazine.
JENNIFER ANISTON REVEALS INFERTILITY, IVF JOURNEY: 'I WAS THROWING EVERYTHING AT IT'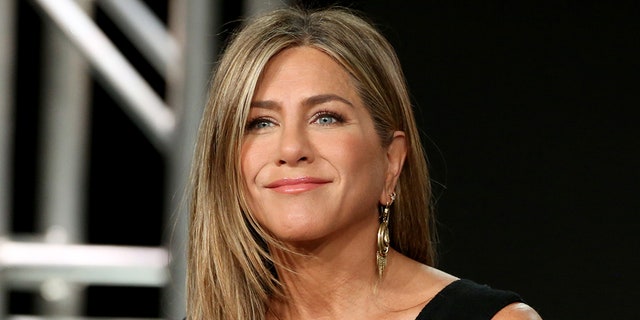 Jennifer Aniston says she is usually willing to try anything once. (Penske Media via Getty Images)
The "Friends" actress shared she isn't sure the treatment, which is a Korean beauty trend, did anything for her. Something she won't stray away from: weekly peptide injections that combat the signs of aging.
"I do think that's the future," she explains.
Known for her enviable beauty, Aniston has hardly aged as she has matured within Hollywood.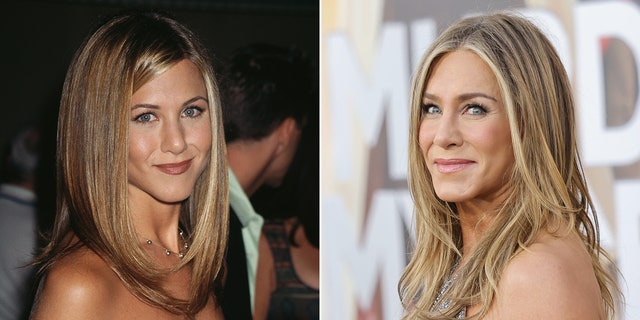 Jennifer Aniston poses for a photo in 1997 and 2023, respectively. (Michael Ochs Archives/Amy Sussman/Getty Images)
CLICK HERE TO SIGN UP FOR THE ENTERTAINMENT NEWSLETTER
An advocate for exercise and a clean diet, Aniston says there is one thing she could never get behind.
"Thin fads; they don't interest me. Because I know what that is all about. That's just calories in, calories out."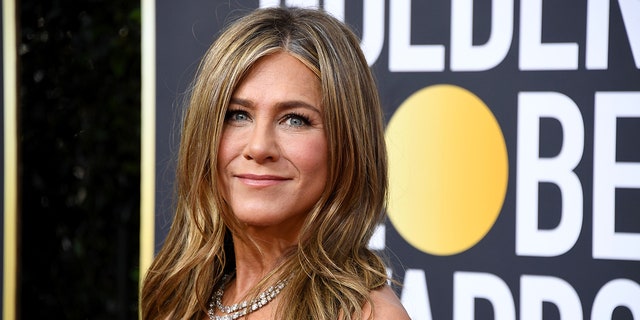 Jennifer Aniston doesn't appreciated backhanded comments about her appearance or her age. (Steve Granitz/WireImage/Getty Images)
The "Murder Mystery" star, 54, has been transparent on how comments about her appearance impact her.
In an interview with British Vogue earlier this summer, she argued that when someone says, "You look great for your age," there's a negative connotation attached, saying "It drives me bananas, I can't stand it."
"That's a habit of society that we have these markers like, 'Well, you're at that stage, so for your age… I don't even understand what it means. I'm in better shape than I was in my 20s; I feel better in mind, body and spirit. It's all 100% better," she said.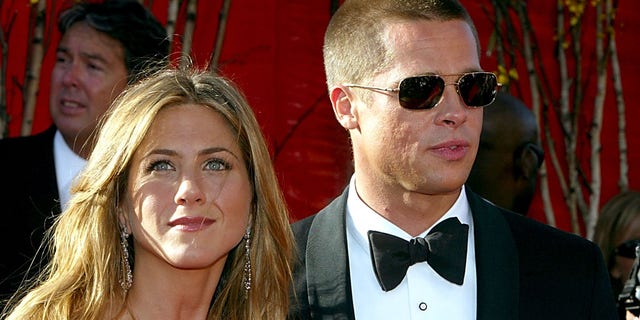 Jennifer Aniston and Brad Pitt were married for five years, divorcing in 2005. (Kevin Winter/Getty Images)
CLICK HERE TO GET THE FOX NEWS APP
Previously married to Brad Pitt and Justin Theroux, Aniston seems to be focusing on herself.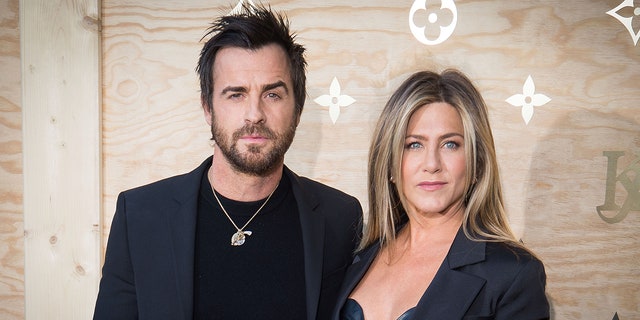 Although together for longer, Jennifer Aniston and Justin Theroux were only married for two years. (Stephane Cardinale – Corbis/Corbis via Getty Images)
"It was always a little bit difficult for me in relationships, I think, because I really was kind of alone. I don't know. My parents, watching my family's relationship, didn't make me kind of go, 'Oh, I can't wait to do that,'" Aniston told WSJ. "I didn't like the idea of sacrificing who you were or what you needed, so I didn't really know how to do that. So it was almost easier to just be kind of solo. So I didn't have any real training in that give-and-take."
The actress joked about her love life now, revealing who she was in between the sheets with. "My dog. That's who I'm sleeping with," she shared.