close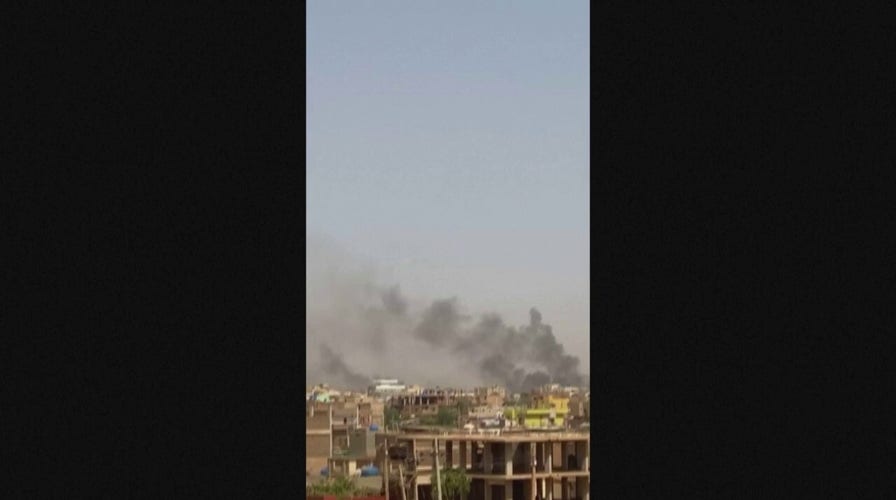 Video
Smoke rises in Khartoum, Sudan as paramilitary group battles army
Smoke rose in Khartoum, Sudan, Saturday as a paramilitary group said it had seized the presidential palace. (Reuters)
Japan has begun the process to have its citizens evacuated from Sudan as fighting in the country continues to worsen, its defense ministry said Wednesday.
Chief Cabinet Secretary Hirokazu Matsuno said Japan's foreign minister has requested to use the defense ministry's Self-Defense Forces' military plane for the mass evacuation, Reuters reported.
"The government will continue to do its utmost to ensure the safety of Japanese residents in Japan, including the safety and evacuation of Japanese nationals, in close cooperation with the G7 and other major countries," Matsuno said, according to the report.
The evacuation effort will assist approximately 60 Japanese nationals currently residing in Sudan as of Wednesday, Matsuno told reporters. He also said the government was able to make contact with all the nationals.
BLOODY SUDAN CONFLICT CONTINUES DESPITE TRUCE, INTERNATIONAL PRESSURE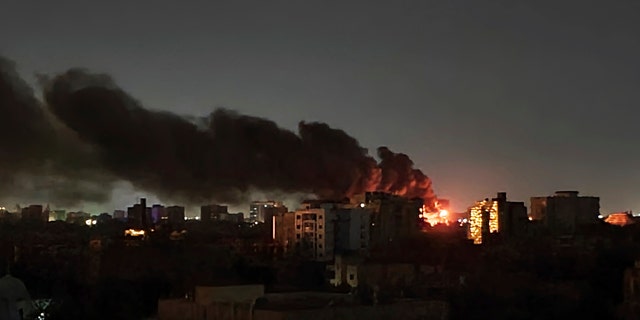 Smoke rises over the horizon as a fire burns after a strike in Khartoum, Sudan, Sunday, April 16, 2023.  (AP Photo/Abdullah Moneim)
None have been injured in the fighting, Matsuno said.
The move comes after fighting in Sudan — between two opposing generals — raged for a fifth day after an internationally brokered truce failed.
According to the U.N., the death toll in Sudan has risen to at least 270 since the violence erupted over the weekend.
More than 2,600 people in the country have also been wounded since fighting began Saturday, according to the director-general of the U.N.'s World Health Organization, Tedros Ghebreyesus.
180 DEAD, ALMOST 2K INJURED AS SUDAN CONFLICT RAGES ON
The one-day humanitarian cease-fire in the East African country was designed to prepare both sides for a longer peace agreement and the resumption of negotiations.
But, the 24-hour truce was shattered on Tuesday.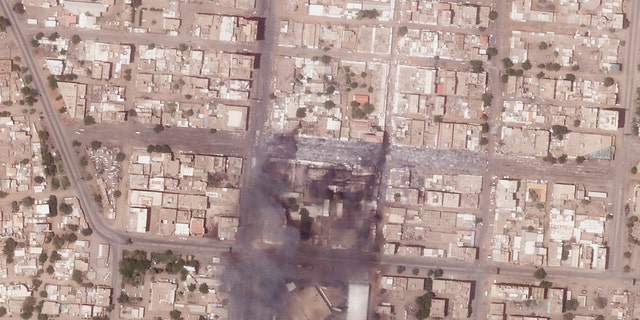 This satellite photo from Planet Labs PBC shows fires and destroyed market stalls in a commercial area of northern Khartoum, Sudan, Tuesday, April 18, 2023.  (Planet Labs PBC via AP)
US DIPLOMATIC CONVOY ATTACKED IN SUDAN AS RIVAL FACTIONS BATTLE IN CAPITAL
Of those victims, at least 174 civilians are among the deceased and hundreds of civilians have been wounded, the Sudan Doctors' Syndicate said.
The current conflict involves armed forces, led by Gen. Abdel Fattah Burhan, and a paramilitary group known as the Rapid Support Forces, led by Gen. Mohammed Hamdan Dagalo. The conflict stems from Sudan's Western-led transition to democratic rule after decades of dictatorship.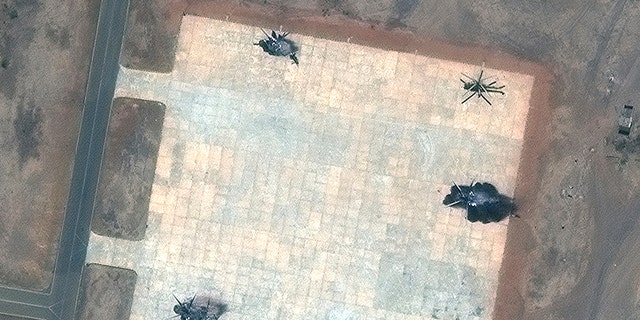 This satellite image provided by Maxar Technologies shows destroyed helicopters at a helicopter base in south Khartoum, Sudan, Tuesday, April 18, 2023.  (Satellite image ©2023 Maxar Technologies via AP)
Sudan has seldom settled and fighting between opposing peoples and ideologies in the country and with South Sudan has spanned decades.
A tentative deal between the two generals was recently reached, but it was never signed and now is untenable.
Burhan and Dagalo jointly orchestrated a coup in October 2021, but now stand opposed on how the country should be governed.
CLICK HERE TO GET THE FOX NEWS APP
U.S. Secretary of State Antony Blinken has led the latest cease-fire. He spoke separately to the two generals earlier this week.
The Associated Press contributed to this report.