close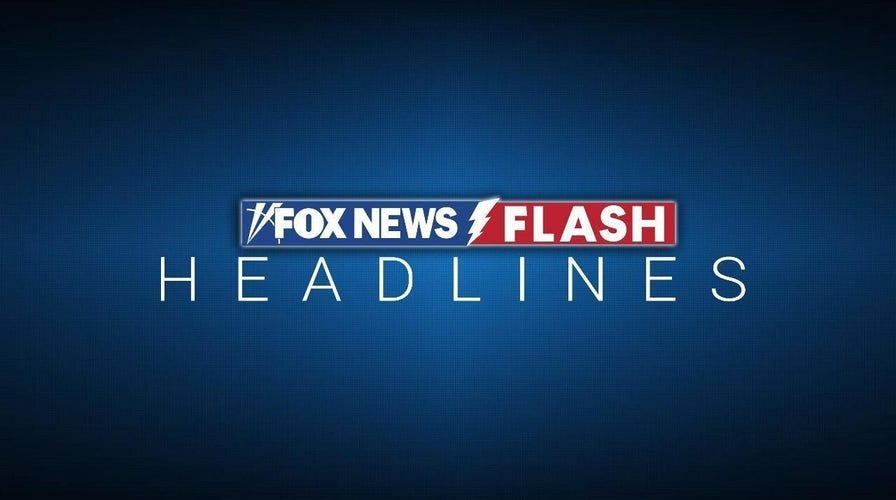 Video
Fox News Flash top headlines for March 5
Check out what's clicking on Foxnews.com.
Japanese police have arrested two men who posted a video on social media showing one eating pickled ginger with his chopsticks directly from a communal container at a famous beef bowl restaurant chain, part of a series of pranks that have hit sushi chains and became known as "sushi terrorism."
Osaka prefectural police on Wednesday said Ryu Shimazu and Toshihide Oka were arrested on suspicion of obstructing business and destroying and dirtying property.
In a video shot by Oka and shared on social media, Shimazu is seen holding a condiment container up to his face and shoveling pickled ginger — a popular topping for beef bowls — into his mouth with his chopsticks. Customers are supposed to use an attached serving utensil to add ginger to their food.
JAPANESE MUSICIAN AND COMPOSER RYUICHI SAKAMOTO DEAD AFTER CANCER BATTLE
Shimazu told police that he wanted to make people laugh. Oka said he had encouraged Shimazu to do something funny, and he shared the video because it was funny and he wanted people to see it, police said, adding that they had nothing against the restaurant.
Police arrested Shimazu, 35, in March, and Oka, 34, this week, officials said. Both admitted the charges against them. If convicted of obstructing business, they could face up to three years in prison and a fine of up to $3,800, and for property destruction, up to three years' imprisonment and a fine of up to $2,280.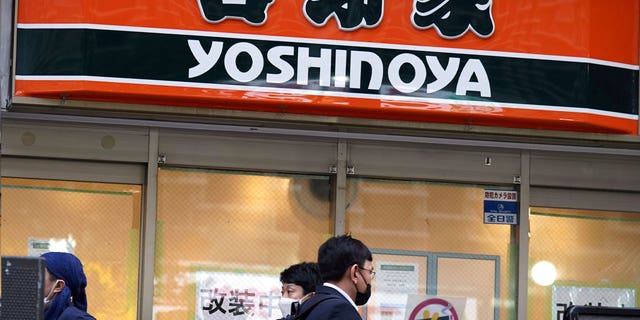 A signboard of a Yoshinoya restaurant, a fast-food beef bowl chain, is seen April 5, 2023, in Tokyo. Japanese police arrested two male suspects in a series of food pranks known as "sushi terrorism." (AP Photo/Eugene Hoshiko)
Their prank surfaced in February when a customer notified the chain about the video, prompting the restaurant to temporarily close to discard all its ginger and clean its containers, police said. Yoshinoya also reported the video to police.
Police identified the restaurant only as part of the Yoshinoya chain in the Suminoe district of Osaka.
JAPANESE MINISTER PROPOSES INCREASING SUBSIDIES, SALARIES TO PROMOTE MARRIAGE AND RAISE BIRTHRATES
Yoshinoya Holdings said it was regrettable that the news of the prank caused discomfort for many customers and raised questions over the safety of the entire food industry, Kyodo News reported.
Yoshinoya operates more than 1,100 outlets nationwide. Its reasonably priced specialty, gyudon, or rice topped with soy sauce-flavored beef and onion, is a popular meal.
CLICK HERE TO GET THE FOX NEWS APP
The incident at its restaurant came just weeks after a series of pranks at sushi chains that became known as "sushi terrorism." In one case, police in February arrested three people on suspicion of obstructing business by licking the top of a communal soy sauce container and grabbing sushi by hand from a revolving conveyor belt at a restaurant in central Japan.
Other sushi chains were also hit by similar pranks. Some have installed video cameras to monitor customers or even halted their sushi-serving conveyor belts.