close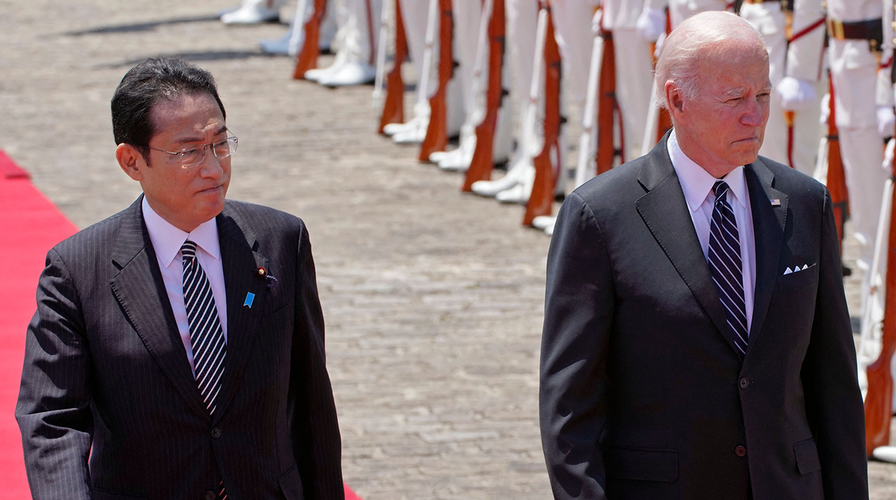 Video
President Biden and Japanese Prime Minister Kishida hold a joint press conference at Akasaka Palace
President Biden and Japanese Prime Minister Kishida hold a joint press conference at Akasaka Palace.
The number of official islands in Japan is expected to double from 6,852 to 14,125 after the government conducted the first survey since 1987 of its territorial waters, according to Kyodo News.
Japan, a mountainous nation with a land mass of about 146,000 square miles, is surrounded by the Pacific Ocean, the Sea of Okhotsk, the Sea of Japan, and the East China Sea.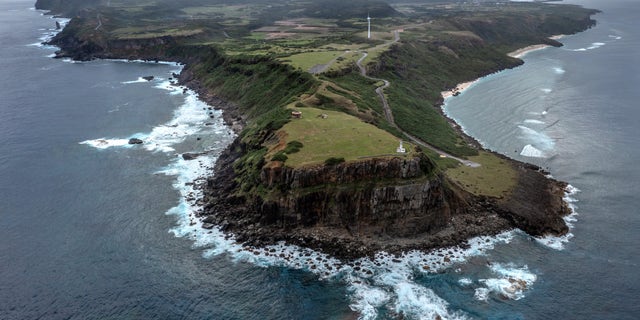 Yonaguni island, Japan's westernmost inhabited island, is pictured on April 13, 2022 on Yonaguni, Japan.  (Carl Court/Getty Images)
The new survey, conducted by the Geospatial Information Authority of Japan, isn't expected to increase the country's territory, but will give officials a more accurate picture of its terrain.
SHINZO ABE ASSASSINATION: SUSPECT CHARGED WITH MURDER IN FATAL SHOOTING OF JAPAN'S FORMER PRIME MINISTER
The revamped analysis was spurred by a member of Japan's ruling Liberal Democratic Party, who told parliament in December 2021 that "an accurate understanding of the number of islands is an important administrative matter that is related to the national interest," Kyodo News reports.

next
Image 1 of 3

Aerial view of Matsushima Bay, Japan.  (DeAgostini/Getty Images)


prev

next
Image 2 of 3

Two of the Dokdo Islets, known by the Japanese as the Takeshima Islands, are seen in this file photo.  (Chung Sung-Jun/Getty Images)


prev
Image 3 of 3

The Seto Naikai nland Sea separates Honshu, Shikoku and Kyushu – the three main islands of Japan.  (John S Lander/LightRocket via Getty Images)
While Japan is mostly just cataloging islands that have been there all along but went unnoticed, the formation of new islands in the country's terrioty is not unprecedented.
CLICK HERE TO GET THE FOX NEWS APP
In August 2021, Japan's Coast Guard discovered a new C-shaped island with a diameter of about .6 miles after a submarine volcano erupted near Iwo Jima, according to the Japan Times.
Paul Best is a breaking news reporter for Fox News Digital and Fox Business. Story tips and ideas can be sent to [email protected] and on Twitter: @KincaidBest.