close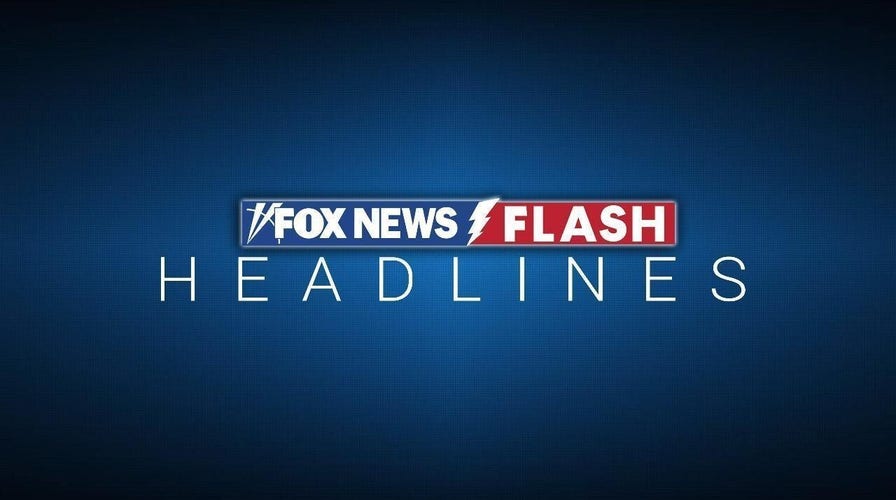 Video
Fox News Flash top headlines for March 13
Fox News Flash top headlines are here. Check out what's clicking on Foxnews.com.
Tokyo's high court on Monday ordered a retrial for an 87-year-old former boxer who has been on death row for more than five decades after his murder conviction that his lawyers said was based on forced confession and fabricated evidence.
The Tokyo High Court said Iwao Hakamada deserves a retrial because of a possibility that a key evidence that led to his conviction could have been fabricated by investigators, the Japan Bar Association said in a statement.
Hakamada was out of prison since 2014, but still not cleared of charges, when the Shizuoka District Court in central Japan suspended his execution and ordered a retrial and his release. That ruling was overturned by the Tokyo High Court until the Supreme Court in 2020 ordered the court to reconsider.
CHINA CONDEMNS JAPAN'S PLAN TO RELEASE FUKUSHIMA'S RADIOACTIVE WASTEWATER INTO THE SEA
His defense lawyers rushed out of the courtroom and flashed banners saying "Retrial."
"We won his retrial. I'm so glad, and that's all I can say," said his 90-year-old sister Hideko, who has devoted her life to prove her brother's innocence.
Hakamada was convicted of murder in the 1966 killing of a company manager and three of his family members, and setting fire to their central Japan home, where he was a live-in employee. He was sentenced to death two years later. He initially denied the accusations then confessed, which he later said he was forced to because of violent interrogation by police.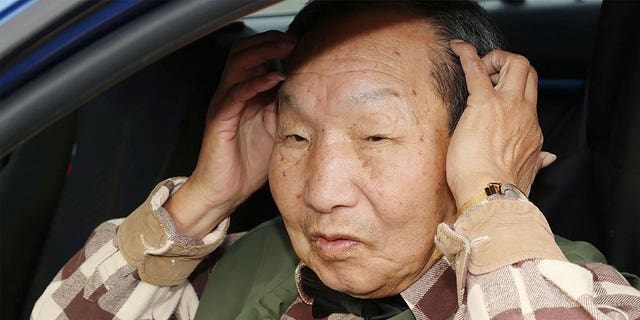 Iwao Hakamada rides in a car in Hamamatsu, Japan, on March 13, 2023. Tokyo's high court ordered a retrial for the 87-year-old former boxer who has been on death row for nearly six decades after his murder conviction. (Kyodo News via AP)
Hakamada was not executed because of lengthy appeals and the retrial process. It took 27 years for the Supreme Court to deny his first appeal for a retrial. He filed a second appeal in 2008, and the court finally ruled in his favor on Thursday.
The point of contention was five pieces of blood-stained clothing that investigators said Hakamada allegedly wore during the crime and hid in a tank of fermented soybean paste, or miso, found more than a year after his arrest.
The Tokyo High Court decision on Monday acknowledged scientific experiments that clothing soaked in miso for more than a year turns too dark for blood stains to be spotted, saying there is a possibility of fabrication, most likely by investigators.
JAPAN, SOUTH KOREA SUPPORT US TAKEDOWN OF CHINESE SURVEILLANCE CRAFT
Defense lawyers and earlier retrial decisions said the blood samples did not match Hakamada's DNA, and trousers that prosecutors submitted as evidence were too small for Hakamada and did not fit when he tried them on.
Hakamada has been serving his sentence at home since his release in 2014 because his frail health and age made him a low risk for escape.
Japan and the United States are the only two countries in the Group of Seven advanced nations that retain capital punishment. A survey by the Japanese government showed an overwhelming majority of the public support executions.
CLICK HERE TO GET THE FOX NEWS APP
Executions are carried out in secrecy in Japan and prisoners are not informed of their fate until the morning they are hanged. Since 2007, Japan has begun disclosing the names of those executed and some details of their crimes, but disclosures are still limited.
Supporters say Hakamada's mental health has suffered because of his nearly half-century detention, mostly in solitary confinement, in fear of execution. He spent a total of 48 years in prison, more than 45 of them on death row.