Thousands of people endured heavy rainfall to celebrate Jamaica's Independence and its cultural contributions to the Midlands.
The two-day Jamaica 0121 Festival took place in Aston Park, Birmingham, this weekend with live music from local and international acts.
Sunday marks 61 years since the Caribbean country gained independence from Britain.
The free annual event also included a range of stalls from local businesses.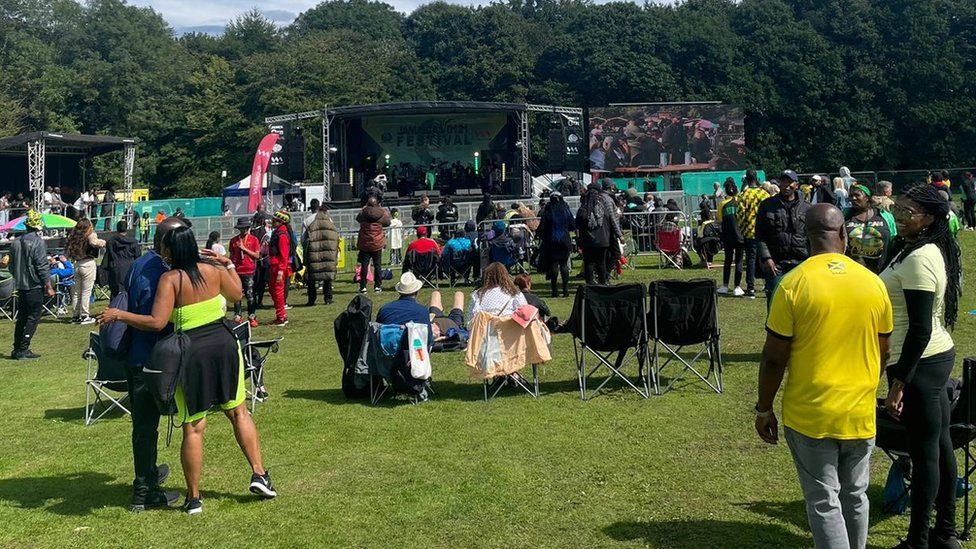 Image caption, The annual festival took place in Aston Park this year to mark Jamaica's 61st independence day
This year's event paid homage to the Windrush generation's first arrival in the country 75 years ago.
Organiser Dean Alexander said: "It's very important for us.
"It marks a break from colonial rule and after 61 years we are still trying to establish ourselves on the world stage, so it's great to come together to celebrate our culture and share it with other communities."
His mother Beverly Lindsay OBE, who owns a travel company that arranges journeys to the Caribbean, partnered with Birmingham City Council to establish the festival in 2012 to coincide with the London Summer Olympics.
The idea was revisited in 2017 when Mr Alexander took over as the organiser.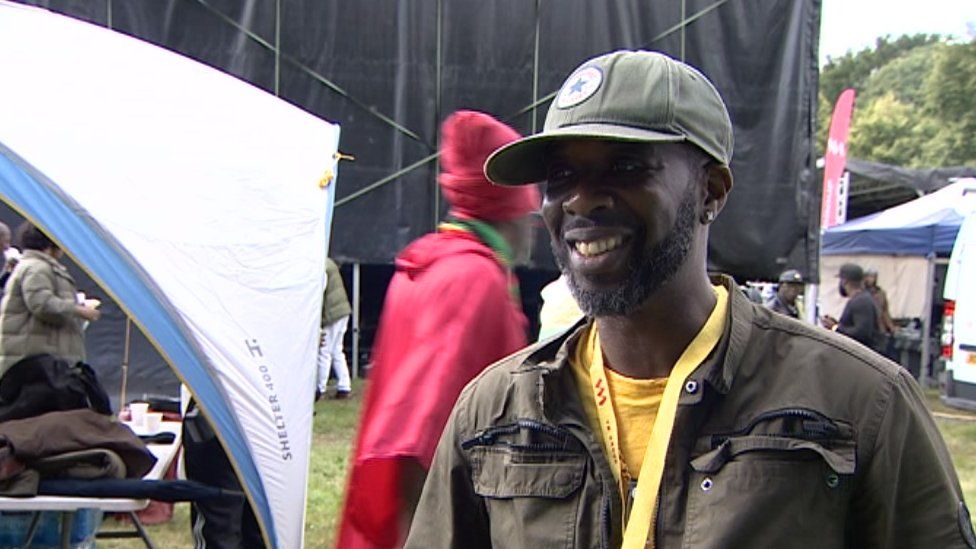 Image caption, Dean Alexander took over as the organiser of the festival in 2017
He added: "Everything normally happens in London but we want the rest of the UK to know that we have a lot of talent in Birmingham as well.
"The support from the council and the community has been tremendous."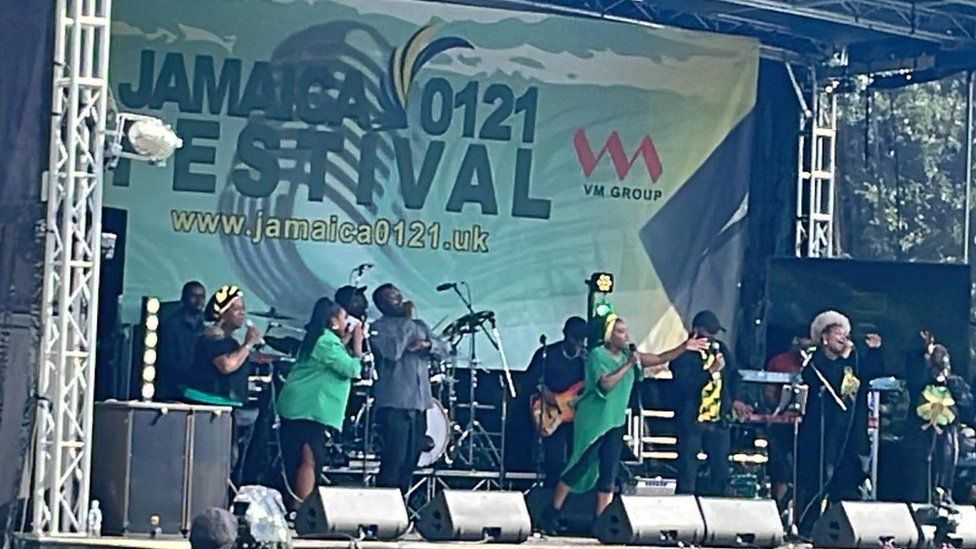 Image caption, Attendees were treated to free performances from a number of local and international acts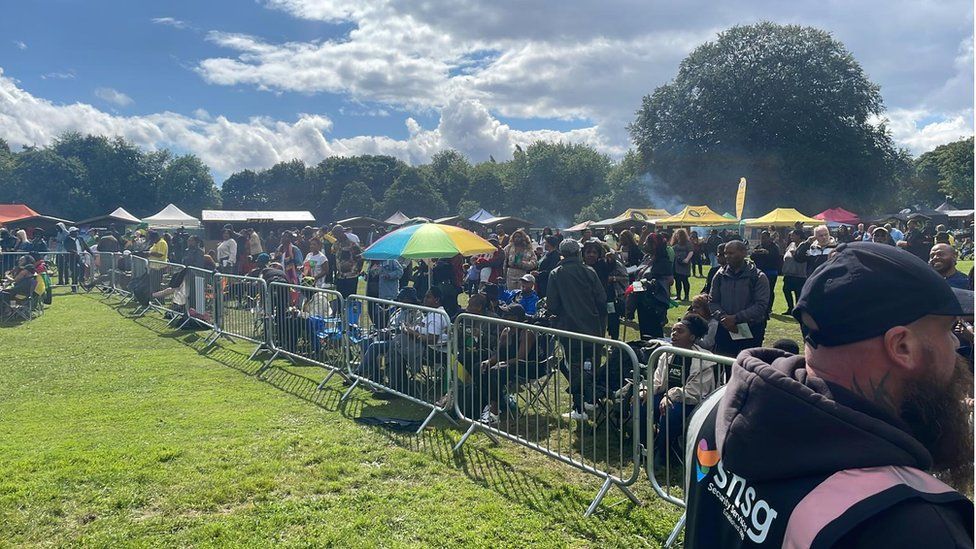 Image caption, Thousands of people attended the festival at Aston Park in Birmingham on Sunday

Follow BBC West Midlands on Facebook, Twitter and Instagram. Send your story ideas to: [email protected]