close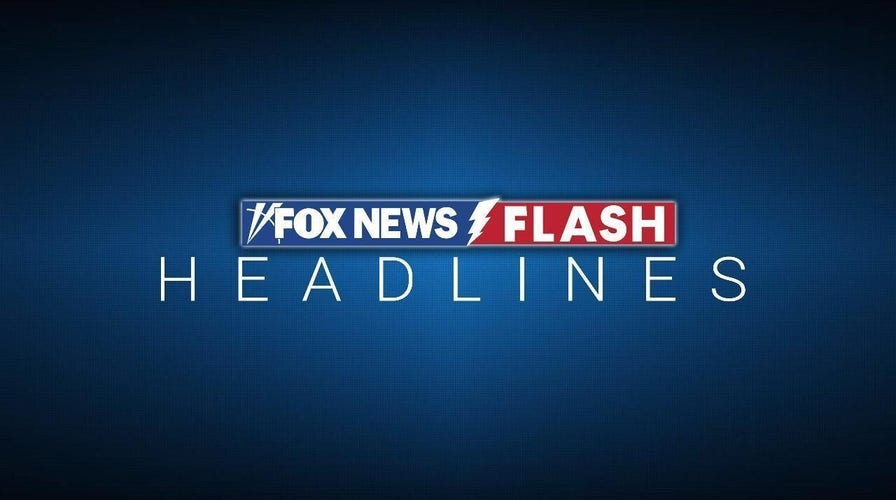 Video
Fox News Flash top headlines for February 2
Fox News Flash top headlines are here. Check out what's clicking on Foxnews.com.
Israel's West Bank settler population now makes up more than half a million people, a pro-settler group said Thursday, crossing a major threshold. Settler leaders predicted even faster population growth under Israel's new ultranationalist government.
The report, by WestBankJewishPopulationStats.com and based on official figures, showed the settler population grew to 502,991 as of Jan. 1, rising more than 2.5% in 12 months and nearly 16% over the last five years.
"We've reached a huge hallmark," said Baruch Gordon, the director of the group and a resident of the Beit El settlement. "We're here to stay."
The milestone comes as Israel's new government, made up of ultranationalist parties who oppose Palestinian statehood, has placed expanding settlements at the top of its priority list. Already the government has pledged to legalize wildcat outposts that have long enjoyed tacit government support and to ramp up approval and construction of settler homes around the West Bank.
"I think that in the coming years of this government there will be more building than there has been in the last 20 years of governments," Gordon said.
Settlements have flourished under every Israeli government, including at the height of the peace process in the 1990s. Even Israel's short-lived previous government, which included parties supporting Palestinian statehood along with those opposing it, continued to build settlements.
PALESTINIANS IN UPROAR AFTER ISRAELI ARMY KILL MILITANTS, ELDERLY WOMAN IN WEST BANK
The report also comes as a new spasm of violence is shaking the region and days after a visit by U.S. Secretary of State Antony Blinken, who pledged support for an independent Palestinian state. The settler population has continued to grow under the Biden administration, despite renewed American appeals to rein in construction following years of President Donald Trump's hands-off approach.
The settler population report does not include annexed east Jerusalem, home to more than 200,000 settlers. The West Bank and east Jerusalem are together home to some 3 million Palestinians.
Israel captured the West Bank, east Jerusalem and the Gaza Strip in the 1967 Mideast war. The Palestinians seek those territories for an independent state.
Although Israel withdrew troops and several thousand settlers from Gaza in 2005, it has charged ahead with settlement building in the West Bank and east Jerusalem. Dozens of settlements dot the territory, some as small as a few mobile homes and others sprawling cities, with malls and public transport of their own.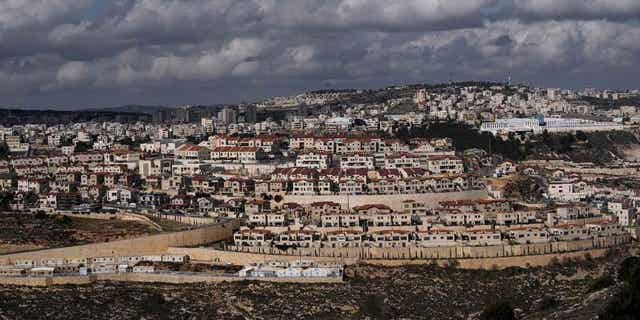 A view of the West Bank settlement of Efrat is shown on Jan. 30, 2023. Israel's West Bank settler population now makes up more than 500,000 people, according to a pro-settler group.
(AP Photo/Mahmoud Illean)
Much of the international community views the settlements as illegitimate and an obstacle to peace. The Palestinians see them as a land grab that undermines their chances to establish a viable, contiguous state.
"All settlements are illegal. There is no legitimacy for settlements or the presence of settlers in the Palestinian territories," said Nabil Abu Rudeineh, a spokesman for Palestinian President Mahmoud Abbas. "The increase in the number of settlers is the result of Israeli government policies that do not believe in the two-state solution," which would create an independent Palestinian state next to Israel.
2 PALESTINIANS KILLED IN SEPARATE VIOLENT CONFRONTATIONS WITH ISRAELIS IN THE WEST BANK
Israel claims the West Bank is disputed territory, rather than occupied, saying that terminology denies the Jewish people's historical presence in the land. It argues that the fate of settlements should be part of negotiations to bring about an end to the conflict.
Peace efforts have been moribund for nearly 15 years, while Israel continued to establish facts on the ground with more settlement construction and a Palestinian political rivalry complicated peacemaking.
The settlers and their many supporters in government view the West Bank as the biblical and historical heartland of the Jewish people and are opposed to any partition.
Palestinians and Israelis in the West Bank live under a two-tiered legal system that grants settlers special status and applies much of Israeli law to them including the right to vote in Israeli elections and the ability to access certain public services. Palestinians live under Israeli military rule and they do not enjoy the legal rights and protections afforded to settlers.
CLICK HERE TO GET THE FOX NEWS APP
The open-ended military occupation has led three well-known human rights groups to conclude that Israel is committing the international crime of apartheid by systematically denying Palestinians equal rights. Israel rejects those accusations as an attack on its very existence as a Jewish-majority state and points to the achievements of its citizens of Palestinian origin to counter the argument.
The increasingly authoritarian and unpopular Palestinian Authority, established through agreements with Israel in the 1990s, administers parts of the West Bank, while the Islamic militant group Hamas controls Gaza, which is under an Israeli-Egyptian blockade.