close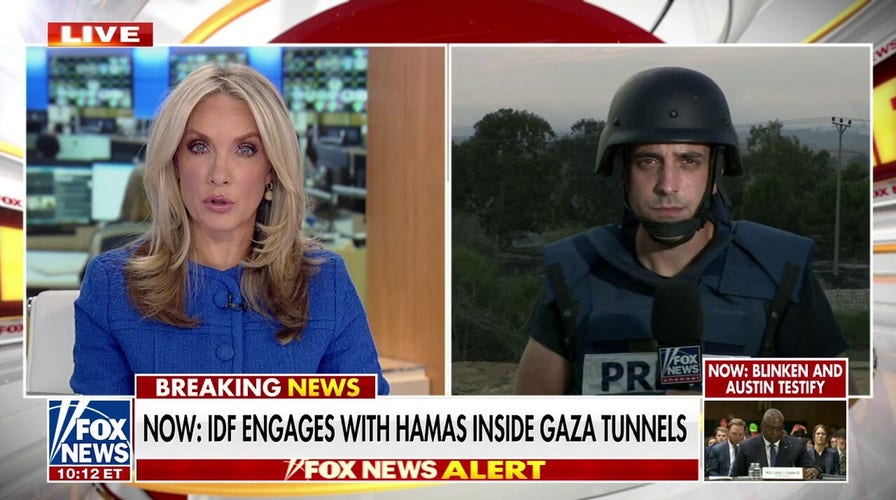 Video
IDF engaging with Hamas inside Gaza tunnels
FOX News' Trey Yingst reports on the latest in the Israel-Hamas war.
The Israel Defense Forces say that two Israeli soldiers were killed during fighting on Tuesday, the first such casualties in Gaza since Israel began its ground operations there.
Until this week, Israel had largely relied on airstrikes and artillery to retaliate against Hamas' massacre in Israel on October 7. The IDF began expanded ground operations this week, however, and troops are now confronted with the deadly task of clearing out Hamas tunnels and other fortified positions.
The two deceased soldiers were both 20 years old. At least two other Israeli soldiers were wounded in the same fighting.
Israeli leaders have vowed to destroy Hamas in Gaza entirely. Prime Minister Benjamin Netanyahu dismissed calls for a cease-fire in a speech on Monday.
NYU STUDENT ADMITS TEARING DOWN ISRAELI HOSTAGE POSTERS, BLAMES 'MISPLACED ANGER'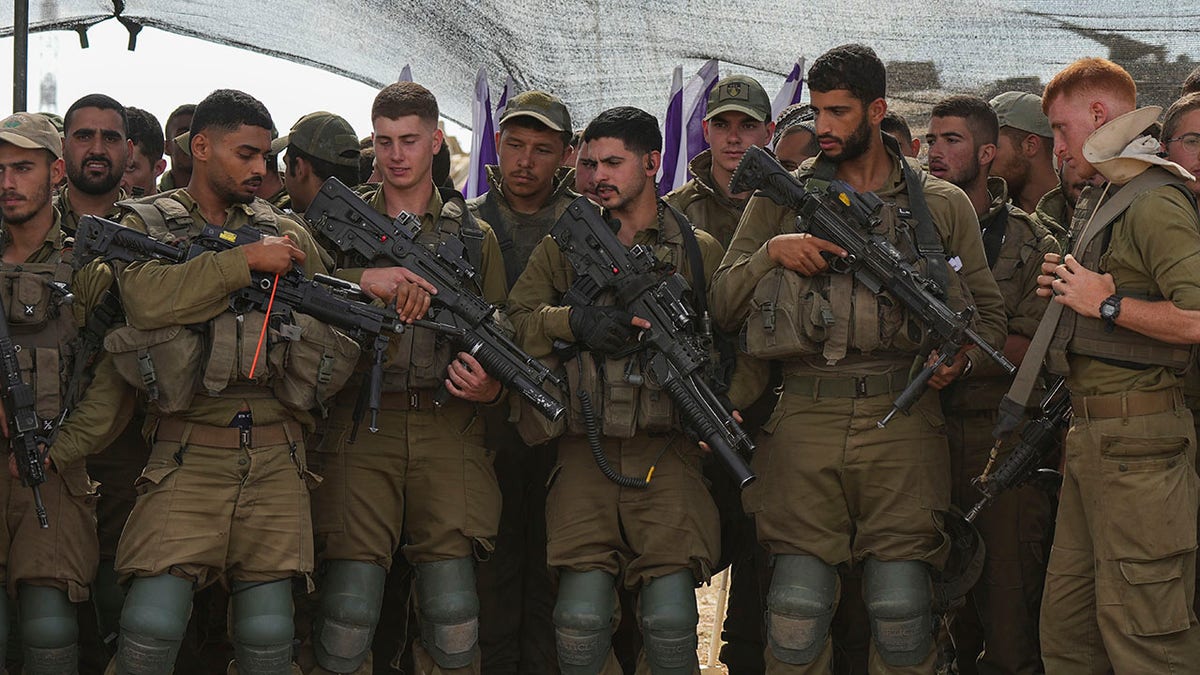 Israeli Defense Forces say that two Israeli soldiers were killed in fighting on Tuesday, the first such casualties in Gaza since Israel began its ground operations there. (AP/Tsafrir Abayov)
"Calls for a cease-fire are calls for Israel to surrender to Hamas, to surrender to terrorism, to surrender to barbarism. That will not happen," Netanyahu said.
"Ladies and gentlemen, the Bible says that there is a time for peace and a time for war. This is a time for war. A war for our common future," he continued. "Today we draw a line between the forces of civilization and the forces of barbarism. It is a time for everyone to decide where they stand. Israel will stand against the forces of barbarism until victory. I hope and pray that civilized nations everywhere will back this fight."
HARVARD STUDENT ORGANIZATIONS CLAIM ISRAEL 'ENTIRELY RESPONSIBLE' FOR GAZA ATTACKS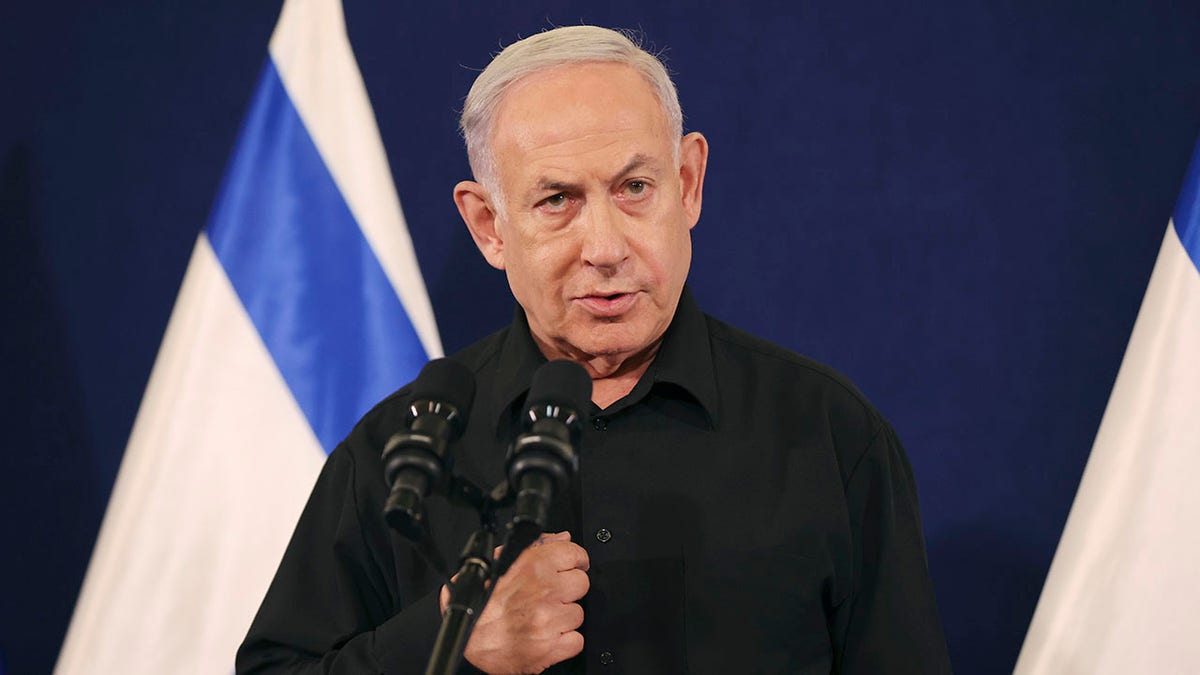 Israeli Prime Minister Benjamin Netanyahu speaks during a press conference in Tel Aviv, Israel, on Saturday, Oct. 28. (Abir Sultan/Pool Photo via AP)
Israeli forces entered the second stage of their conflict with Hamas this week, greatly expanding ground operations within the Gaza Strip. Military officials have warned that the war will be long and difficult.
REP. JAYAPAL WARNS PRESIDENT BIDEN, SAYS HE NEEDS TO BE 'CAREFUL' ABOUT SUPPORT FOR ISRAEL
Netanyahu also said Monday that the "horrors that Hamas perpetrated on Oct. 7 remind us that we will not realize the promise of a better future unless we, the civilized world, are willing to fight the barbarians."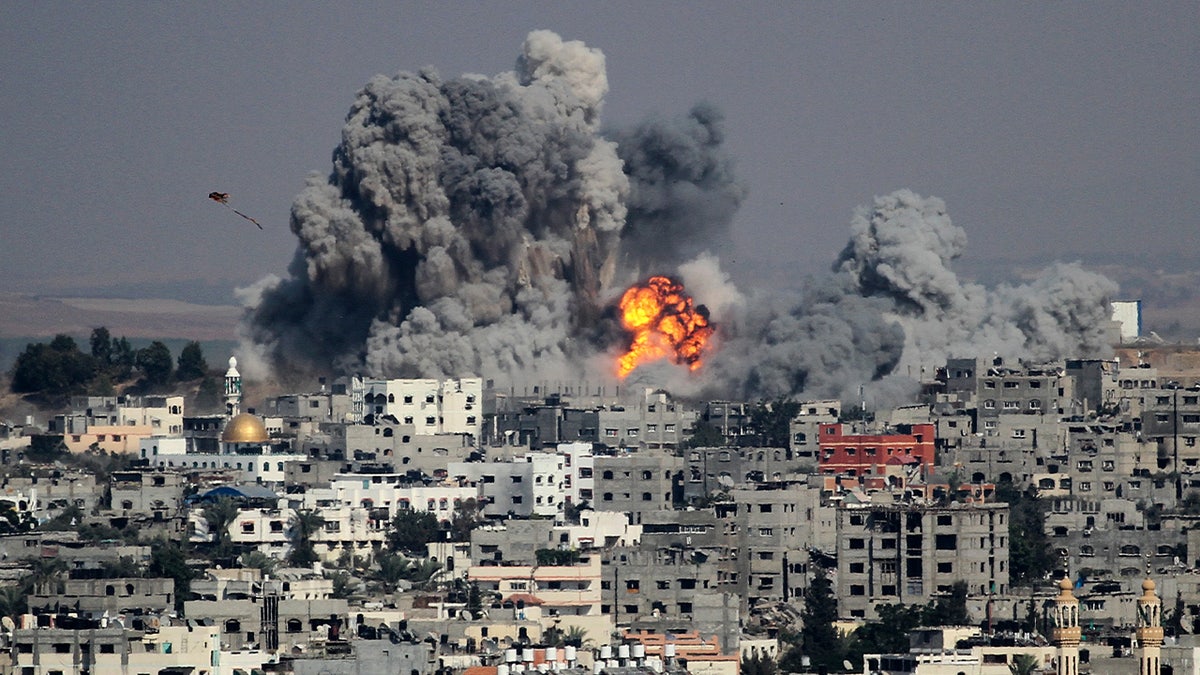 Israel has entered the second stage of its war against Hamas. (NurPhoto/Corbis via Getty Images)
"Because the barbarians are willing to fight us. And their goal is clear — shatter that promising future, destroy all that we cherish and usher in a world of fear and darkness," he continued.
CLICK HERE TO GET THE FOX NEWS APP
As of Tuesday, as many as 9,900 people have been killed in the war on both sides, including at least 1,400 Israeli civilians and soldiers and 32 Americans.
Fox News' Trey Yingst contributed to this report.
Anders Hagstrom is a reporter with Fox News Digital covering national politics and major breaking news events. Send tips to [email protected], or on Twitter: @Hagstrom_Anders.