close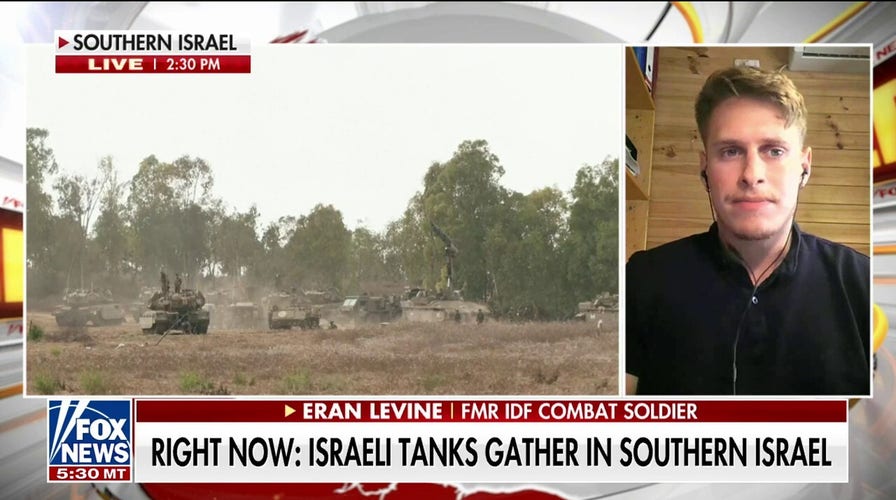 Video
More than 800 murdered in Israel as war enters third day
Former IDF combat soldier Eran Levine on the ongoing devastation in Israel and the need to go after Hamas.
Israel has called up 300,000 military reservists to respond to a Hamas-led terror attack and invasion from the Gaza Strip, which has resulted in at least 800 dead Israelis, Israel's chief military spokesperson said on Monday.
The draft is the largest-ever for Israel, as the Israeli military has re-established control of areas previously captured by Hamas militants and is "going on the offensive" in Gaza, chief military spokesperson Rear-Admiral Daniel Hagari said.
"We have never drafted so many reservists on such a scale," Hagari said. "We are going on the offensive."
The draft includes those who were previously enlisted and retired but are still under the age of 40. It has been reported that some Israeli-Americans living in the U.S. have received draft orders and have been instructed to return to Israel.
LIVE UPDATES: AT LEAST 1,100 DEAD, ISRAELI PM NETANYAHU DECLARES 'WAR' AFTER HAMAS ATTACK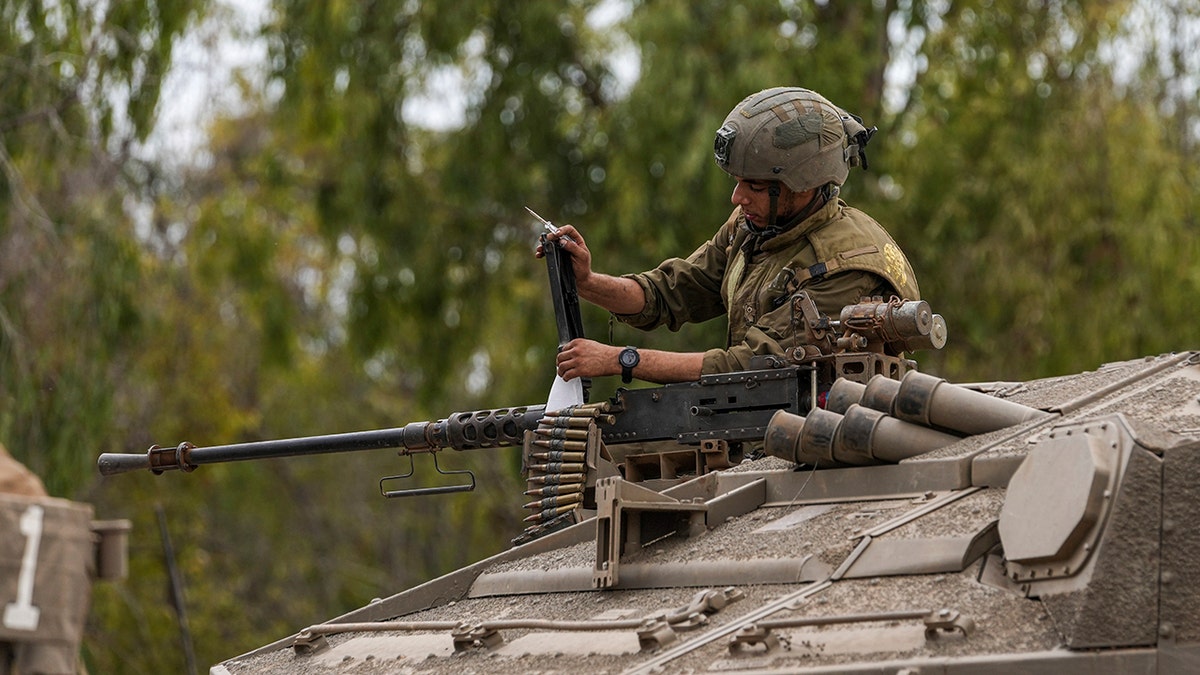 An Israeli soldier works on a tank at a staging ground near the Israeli Gaza border, southern Israel, Monday, Oct. 9, 2023. (AP Photo/Tsafrir Abayov)
Military service is required in Israel.
The 300,000 reservists draft comes as IDF ground forces have battled to retake control of villages and towns overrun by Palestinian militants that border Gaza.
Military officials previously said their initial focus was to secure communities on Israel's side of the border before launching a counter-offensive in the Palestinian territory.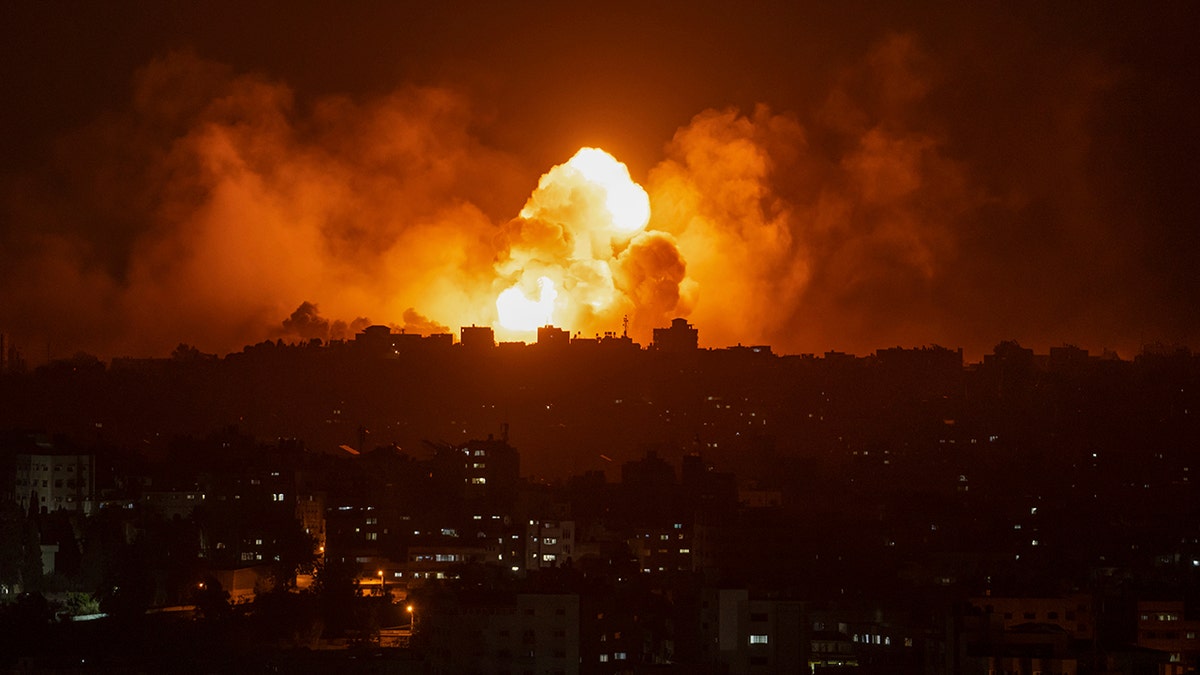 Fire and smoke rise following an Israeli airstrike, in Gaza City, Sunday, Oct. 8, 2023. (AP Photo/Fatima Shbair)
"We are now carrying out searches in all of the communities and clearing the area," Hagari said during a televised briefing.
ISRAEL RECAPTURES AREAS NEAR THE GAZA STRIP OVERRUN BY HAMAS
Israel is amassing tanks near the Gaza border, and an invasion is expected, but Israeli officials have not confirmed such plans.
Fox News Channel's Trey Yingst reported Monday that even with the tanks and additional Israeli reservists, Israel's military cannot immediately rush across the border as it must first locate where Hamas has taken Israeli hostages.
The hostages were pulled through the dark of night across the border and into a vast network of tunnels under the Gaza Strip, Yingst reported.
On Monday, Israeli officials also announced a "complete siege" of the Gaza Strip, which includes Israel cutting off electricity, food, water and other important supplies to Gaza.
Israeli aircraft have also carried out an offensive assault, bombing Gaza targets, according to Reuters.
Israel's Iron Dome continues to prove effective in defending communities and preventing many rockets from striking intended targets,
Local media has reported the Hamas attacks have left approximately 800 Israeli people dead, including at least nine Americans and at least 73 confirmed members of the security forces.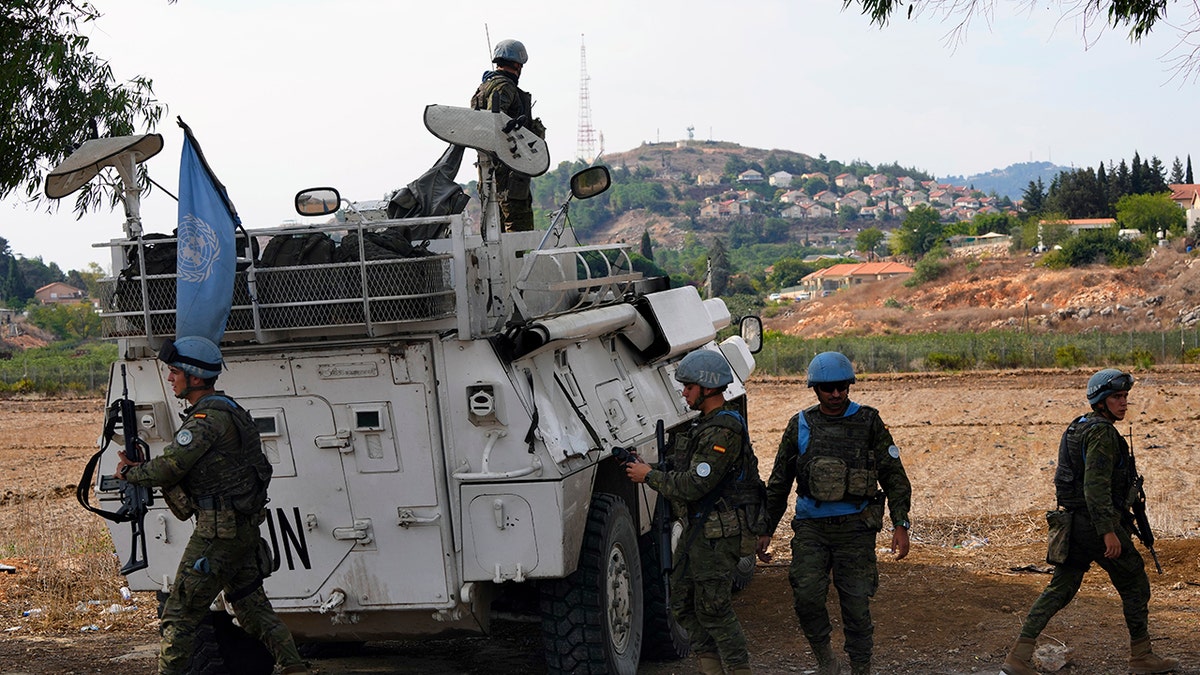 U.N. peacekeepers patrol on the Lebanese side of the Lebanese-Israeli border in the southern village of Kfar Kila, with the Israeli town of Metula in the background, Lebanon, Monday, Oct. 9, 2023. Lebanese and Israeli army soldiers have gathered in larger numbers along the border Monday, the U.N.-drawn Blue Line, after Israeli troops and militant group Hezbollah exchanged shelling on Sunday. (AP Photo/Hassan Ammar)
CLICK HERE TO GET THE FOX NEWS APP
Hagari said Israel's military had killed hundreds of Palestinians after Hamas terrorists invaded Israel's border in a surprise attack on Saturday.
Israeli officials have described Saturday's seemingly coordinated and organized assault as "Israel's 9/11," relating it to the terror attacks which left 3,000 people dead in New York, Washington, D.C., and Pennsylvania on Sept. 11, 2001.