close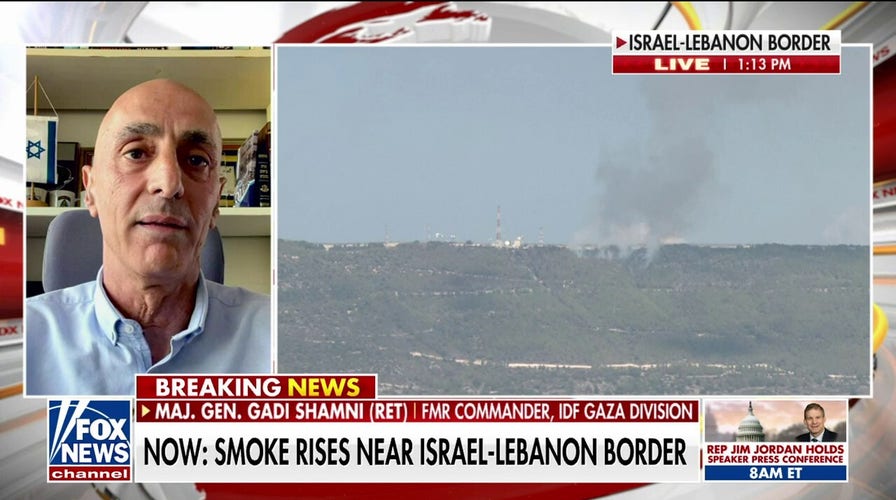 Video
We failed to ensure the horrors of the Holocaust would never happen again: Former IDF Gaza commander
Maj. Gen. Gadi Shamni (Ret.) joins 'FOX & Friends' as Israel prepares a ground invasion of Gaza to root out Hamas.
Israel has announced Friday that fresh airstrikes in the Gaza Strip and Lebanon have killed terrorists and targeted military infrastructure belonging to the militant groups of Hamas and Hezbollah.
In a series of posts on X, the Israeli air force said overnight that the Israel Defense Forces (IDF) "attacked over a hundred operational targets of the terrorist organizations in the Gaza Strip" and that a terrorist there "was eliminated." The strikes by fighter jets resulted in "tunnel shafts, munitions warehouses and dozens of operational headquarters" being destroyed, it said.
Then in the north, a "remotely manned aircraft eliminated a terrorist in Lebanese territory," the Israeli air force continued. "Also, the Air Force tonight attacked a number of military infrastructures of the terrorist organization Hezbollah in response to the launches carried out last night (Thursday) into Israeli territory."
"Three terrorists of the terrorist organization Hezbollah were identified a short time ago in the area of ​​the fence on the Lebanese border," the Israeli air force also said. "An Air Force aircraft operating in the area attacked the terrorists."
LIVE UPDATES: ISRAEL AT WAR WITH HAMAS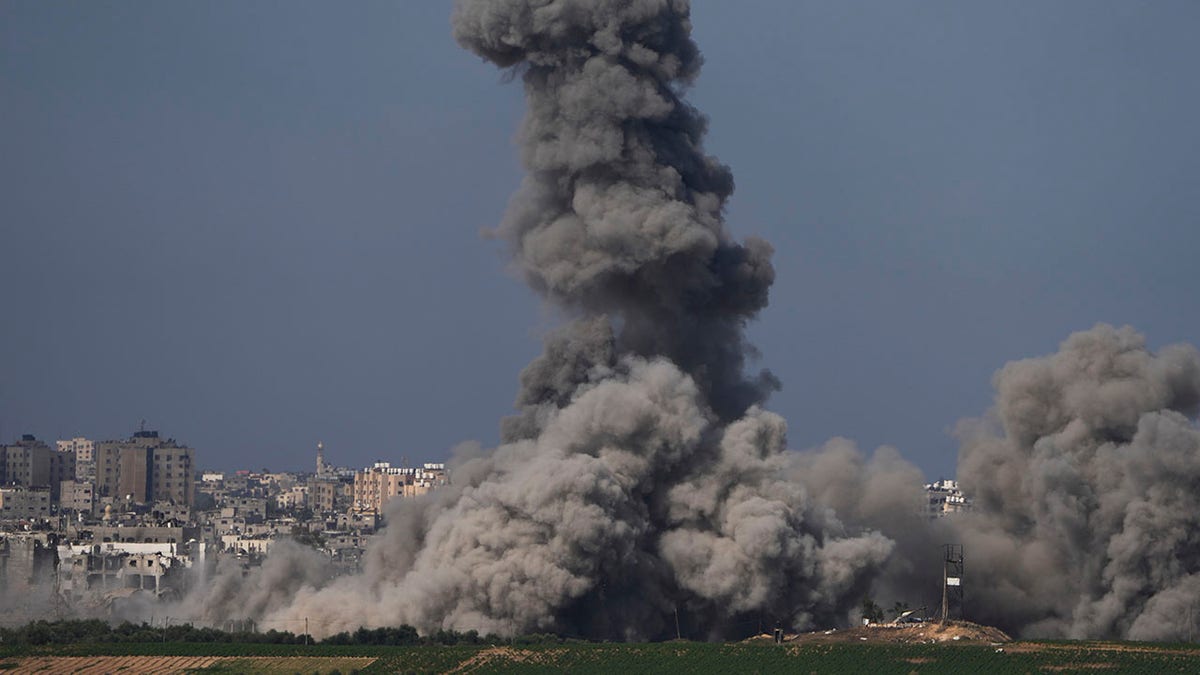 Smoke rises following an Israeli airstrike in the Gaza Strip, as seen from southern Israel, on Friday, Oct. 20. (AP/Francisco Seco)
Skirmishes along the Israeli-Lebanon border between Israeli troops and the Iranian-backed Hezbollah have become more frequent in recent days as concerns are escalating of a second front emerging in Israel's war with Hamas.
The IDF posted on X Friday that "A report was received regarding a shooting toward Moshav Margaliot," an Israeli community along the border with Lebanon.
"IDF soldiers are searching the area," it added.
VIDEO SHOWS CARGO PLANES DELIVERING ARMORED VEHICLES TO ISRAELI DEFENSE FORCES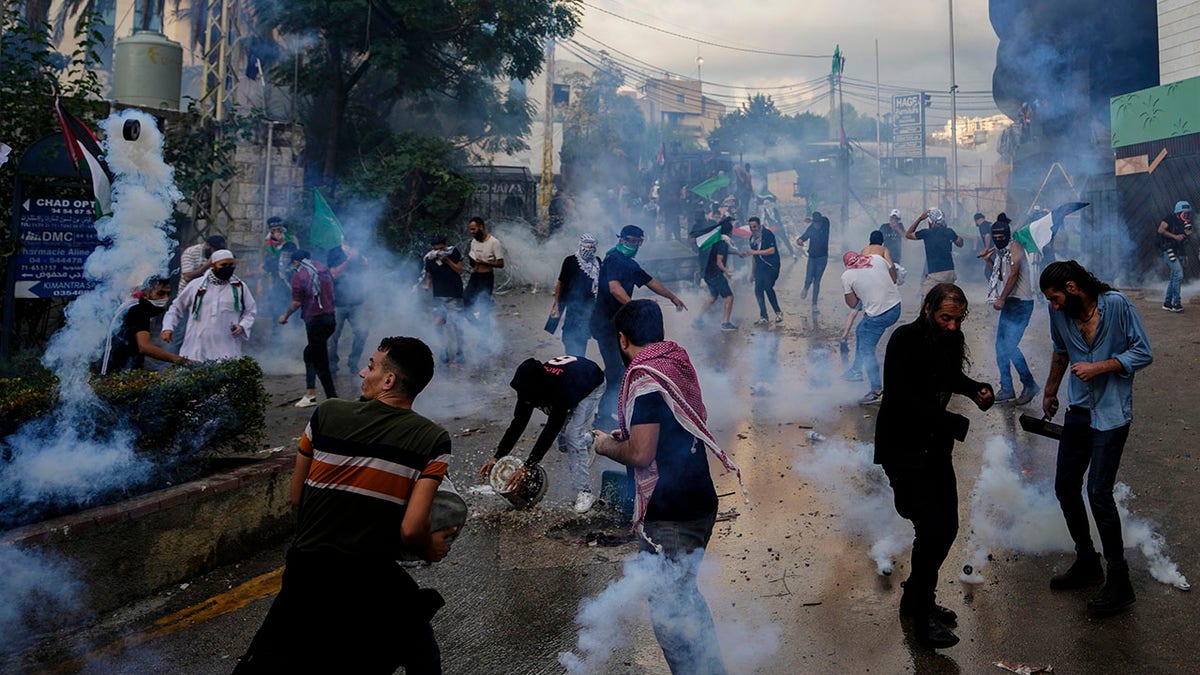 Riot police use tear gas against protesters during a demonstration in solidarity with the Palestinian people in Gaza, near the U.S. Embassy in Awkar, a northern suburb of Beirut on Wednesday. (AP/Hassan Ammar)
The IDF gave a summary Thursday of recent activity at the Lebanese border, which included nine launches crossed from Lebanon into Israel, four interceptions by the IDF Aerial Defense Array and several anti-tank missiles fired from Lebanon toward Israel.
The force said it responded by "returning fire to the origin of the strikes, thwarting a terrorist cell using an IDF unmanned aerial vehicle (UAV) and striking Hezbollah terrorist infrastructure using tank fire."
At least 4,800 people have been reported killed so far in Israel and the Gaza Strip since Hamas launched an attack on Israel on Oct. 7.
That figure includes at least 1,400 Israelis and 32 Americans.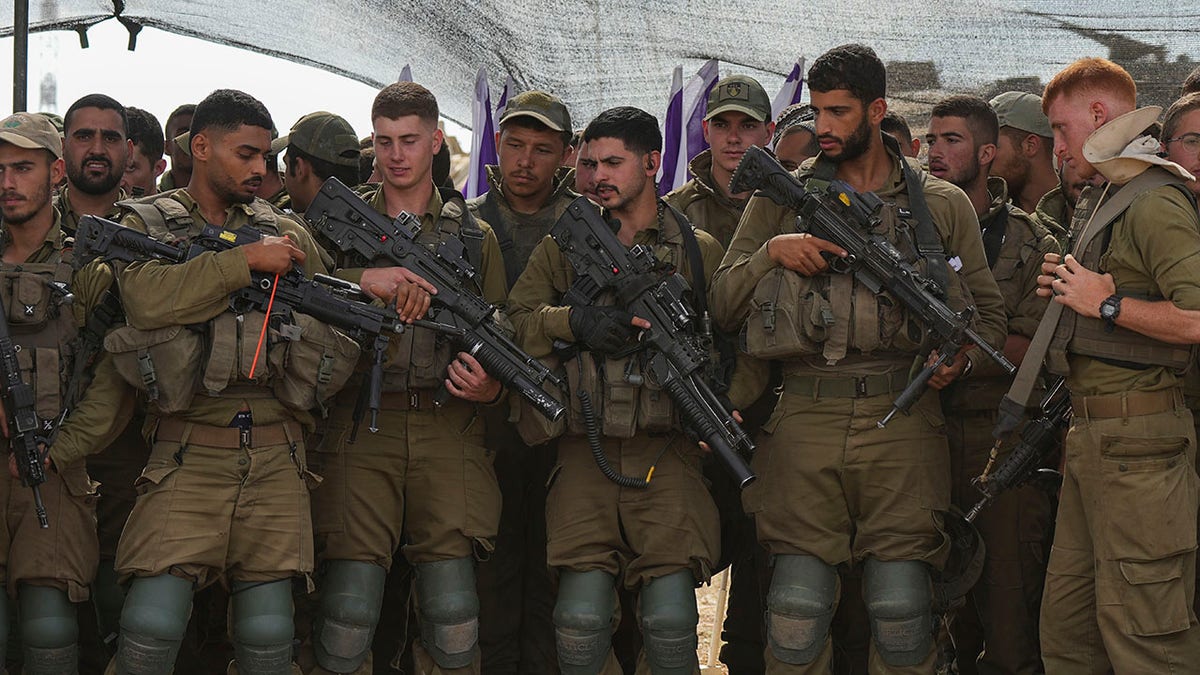 Israeli soldiers listen to Israel's Defense Minister Yoav Gallant during his visit to a staging area near the border with the Gaza Strip in southern Israel, on Thursday, Oct. 19. (AP/Tsafrir Abayov)
CLICK HERE TO GET THE FOX NEWS APP
Another 203 Israelis are being held captive by Hamas in Gaza, the Israel military says, while 11 Americans as of Friday remain unaccounted for.
Fox News' Elizabeth Pritchett and Chris Pandolfo contributed to this report.
Greg Norman is a reporter at Fox News Digital.