close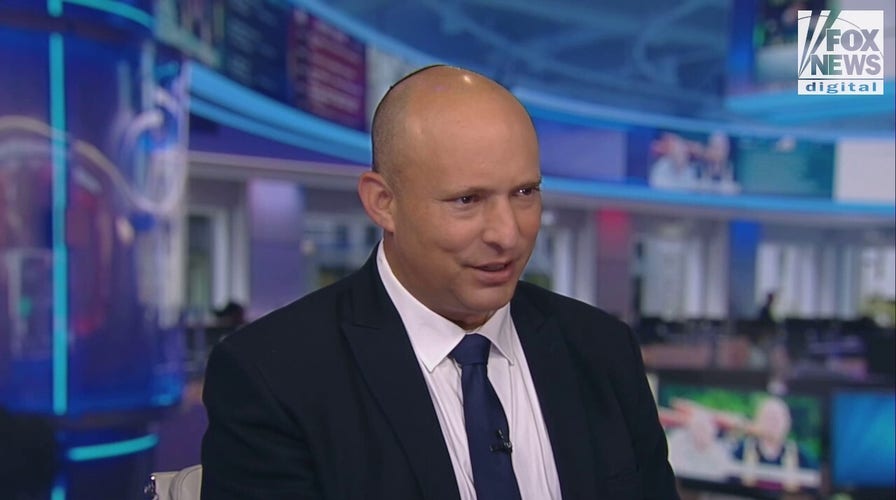 Video
Former Israeli prime minister discusses future of AI
Naftali Bennett speaks exclusively with Fox News Digital about the benefits of artificial intelligence and the need to set parameters for its use.
The Israeli Defense Ministry has unveiled a new surveillance aircraft that integrates artificial intelligence (AI) systems in what officials are calling a groundbreaking development for technology.
"The Directorate of Defense Research & Development (DDR&D) has been leading the development of the 'Oron' mission systems for over nine years," Brig. Gen. Yaniv Rotem, head of military research and development in the DDR&D of the Ministry of Defense, said in a press release. "This mission aircraft will provide the IDF (Israel Defense Forces) with unprecedented, innovative ISR (intelligence, surveillance and reconnaissance) capabilities using groundbreaking sensing systems – the onboard radar system and a variety of sensors."
"These systems will stream valuable data to the intelligence units," he added. "The use of Artificial Intelligence (AI) technology will enable an efficient and automated data processing system, which will produce actionable intelligence in real-time, enhancing the effectiveness of IDF operational activities."
Israel Aerospace Industries (IAI) installed the advanced systems on a Gulfstream G550 jet, adding sensors and the C4I – the IDF's elite technological unit – to produce "unprecedented intelligence capabilities." The plane possesses data processing and advanced data and artificial intelligence capabilities in addition to advanced radars and "cutting-edge sensors," IAI said in its press release.
FEC MUST CONSIDER WHETHER IT NEEDS TO SET RULES TO PREVENT POLITICAL CAMPAIGNS FROM USING AI, ANALYST SAYS
The aircraft, dubbed "Oron" – which can mean "the light" – can track targets over "great distances" and through "diverse weather and visibility conditions," according to Breaking Defense, a defense industry news outlet. IAI collaborated with the Ministry of Defense, the Israel Air Force (IAF), Israeli Intelligence Corps and Israeli Navy to create the plane.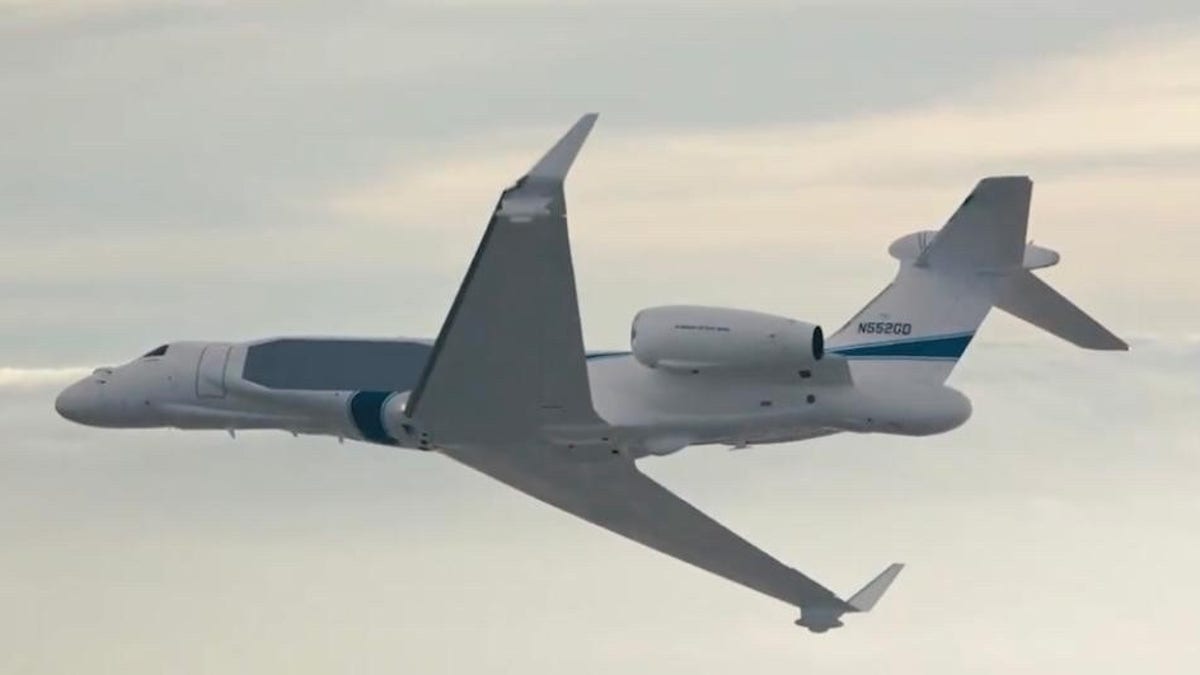 The aircraft, dubbed "Oron," can track targets over "great distances" and through "diverse weather and visibility conditions." (IAI press release)
The Israeli Ministry of Defense, which touted the plane as "the world's most advanced aircraft of its kind," started test flights this week, and once it's operational, it will integrate with the 122nd Squadron, which has developed into an augment of the IAF signals intelligence unit, in addition to its other duties.
The 122nd Squadron already operates two other modified Gulfstream planes but recognizes the great potential that Oron presents. A commander of the squadron promised to train personnel effectively in an effort to "shorten the schedule" for full operability.
WHAT IS ARTIFICIAL INTELLIGENCE (AI)?
"Israel is in a very good position in the development and integration of artificial intelligence," Brig. Gen. Uri Engelhard (ret.), an Israeli cyber and AI expert and a member of the Israel Defense and Security Forum, told Fox News Digital. "The results achieved as a result of the integration of artificial intelligence in Israel are impressive."
"It is necessary to add and focus on the development and application of artificial intelligence alongside the development and promotion of the interfaces between the various programs and means (sensors and others), and the promotion, preservation and analysis of large databases quickly and reliably," he added.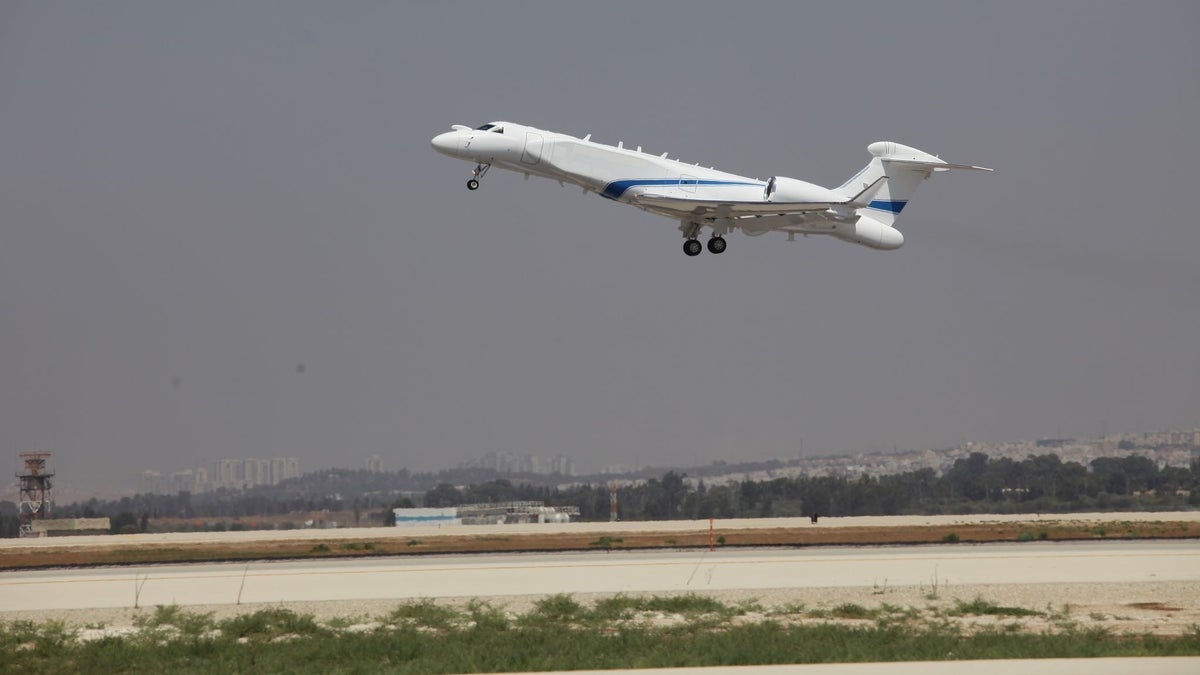 The Israeli Air Force developed the Oron surveillance plane in conjunction with Israel Aerospace Industries, among other groups. (Israel Ministry of Defense Spokesperson's Office)
Engelhard said that it's not just AI itself but the "big data" that serves as the most significant "game-changer" for operations – the ability to connect AI to both large databases and a vast array of sensors and other hardware "leads to amazing results and great savings in resources."
"Today we are able – almost without allocating human attention or resources – to listen to all the means of communication of a huge number of people at the same time," he said.
AI LAUNCHING 911 CALL CENTERS INTO THE FUTURE WITH VIDEO CALLS, TRIAGING REDUNDANT REPORTS
"We can analyze in real time everything being said, who said it and to whom, and deduce from what was said (including from previously learned code words), the current meaning and recommend what to do with the new information."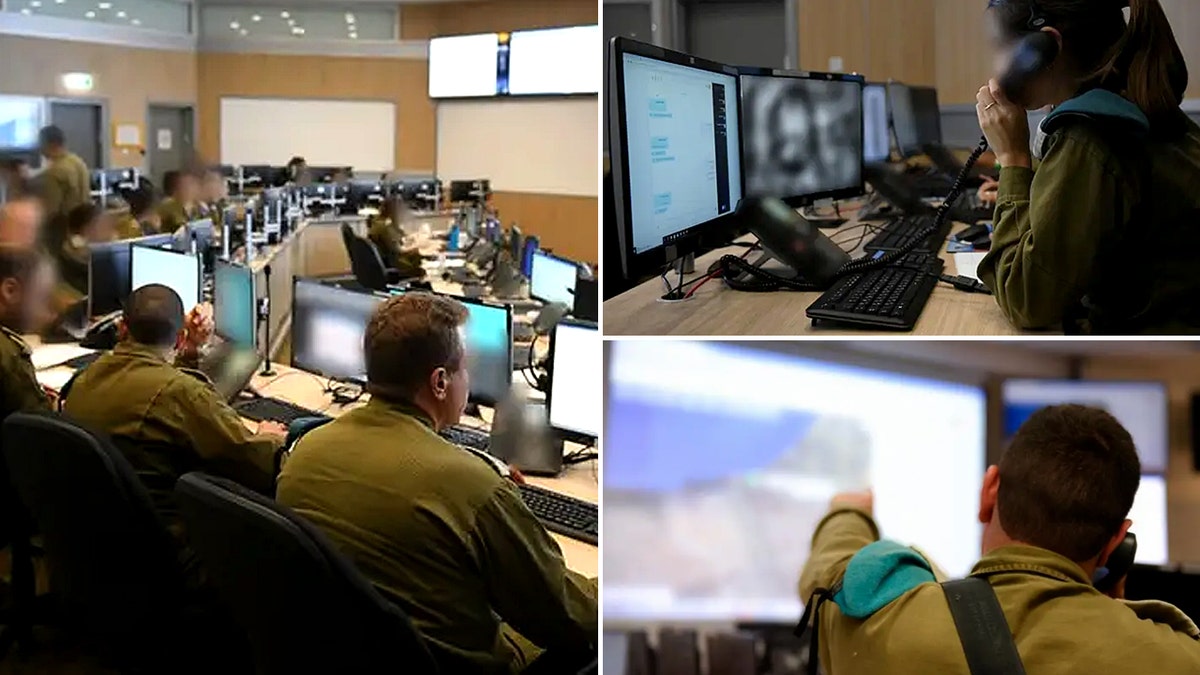 Officers utilize a range of information and artificial intelligence to process information and identify and locate targets. (IDF spokesperson unit)
The need to stay ahead on AI technology and integration stems from the fact that virtually every group, including terrorist organizations, are looking to utilize the tech for whatever means possible, according to Engelhard.
CLICK HERE TO GET THE FOX NEWS APP
But that rush to adopt AI could also lead to "critical mistakes … when common sense isn't factored in decision-making," he added.
"The country or organization that uses artificial intelligence may, after being repeatedly impressed by the successes of artificial intelligence, believe in the analyses and recommendations of the artificial intelligence, even when such advice is deeply flawed or wrong," he said.
Peter Aitken is a Fox News Digital reporter with a focus on national and global news.