close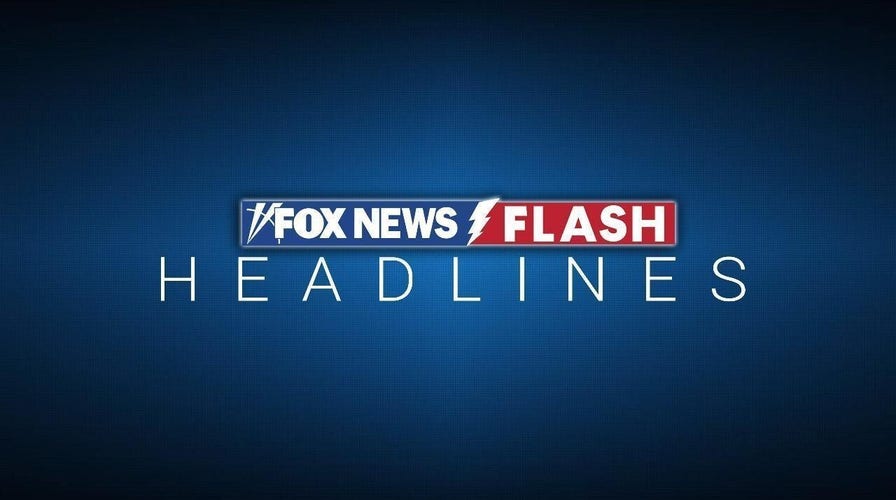 Video
Fox News Flash top headlines for February 6
Fox News Flash top headlines are here. Check out what's clicking on Foxnews.com.
Israel said on Monday that it had received a Syrian request for assistance with earthquake relief for the Arab state and that it was prepared to oblige, in what would be rare cooperation between the enemy neighbours.
The Syrian pro-government newspaper Al Watan cited an official source as denying Damascus had made such a request of Israel, however.
Israeli Prime Minister Benjamin Netanyahu said in a speech he had ordered aid sent to Turkey, the epicentre of Monday's earthquake, with the airlifts that began in the afternoon.
MORE THAN 2,300 DEAD IN TURKEY, SYRIA AFTER 7.8 MAGNITUDE EARTHQUAKE
"Since a request was also received to do this for many victims of the earthquake in Syria, I instructed to do this as well," he said at the ceremony in a hospital near Tel Aviv.
In later televised remarks to his party, Netanyahu said the request for humanitarian relief for Syria had been relayed "by a diplomatic official" – whom he did not identify.
"I approved this, and I reckon that these things will be carried out soon," Netanyahu said.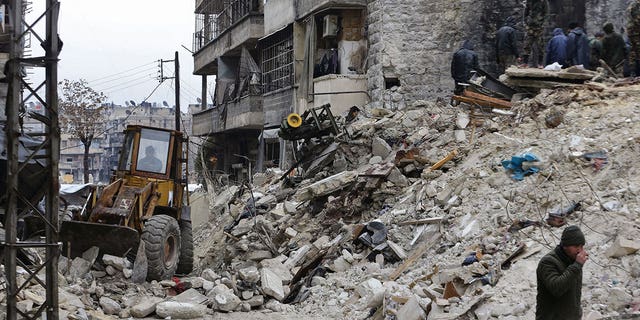 Syrians search for victims and survivors at the rubble of a collapsed building following a deadly earthquake on Feb. 6, 2023. Syria's long-time enemy neighbor Israel said it will send relief. (LOUAI BESHARA/AFP via Getty Images)
Syrian officials have reported hundreds killed in the civil war-torn country, both in areas under Damascus' control and in the opposition-held northwest.
Asked who had made the request regarding Syria cited by Netanyahu, an Israeli official told Reuters: "The Syrians". Asked if this referred to opposition members or to President Bashar al-Assad's government, the official said only: "Syria".
Israel's public broadcaster Kan said in an unsourced report that Russia had relayed the request for Israel to assist Syria.
The Russian embassy in Israel declined to comment.
TURKEY HIT WITH 7.8 MAGNITUDE EARTHQUAKE, FELT ACROSS MIDDLE EAST
The aid that Israel will send comprises blankets, tents and medication, Kan said, adding that the Netanyahu government had also indicated willingness to take in casualties if asked.
It was not clear how such aid would be delivered to Syria.
Israel and Syria have been in a state of war for decades, with periods of ceasefire. For a time, Israel helped Syrian rebels across the occupied Golan Heights, and in 2018 it worked with Jordan and Washington to evacuate Syrian "White Helmet" rescue workers and their families fleeing a government advance.
CLICK HERE TO GET THE FOX NEWS APP
Damascus sought to cast those beneficiaries as terrorists — – including some sworn to Israel's destruction.
"If Netanyahu has received such an (aid) request, it was certainly from his allies and friends in ISIS, Jabhat al-Nusra and other terrorist organizations," Al Watan quoted an official source as saying. It further accused the Israeli prime minister of exploiting the earthquake to "mislead public opinion".