close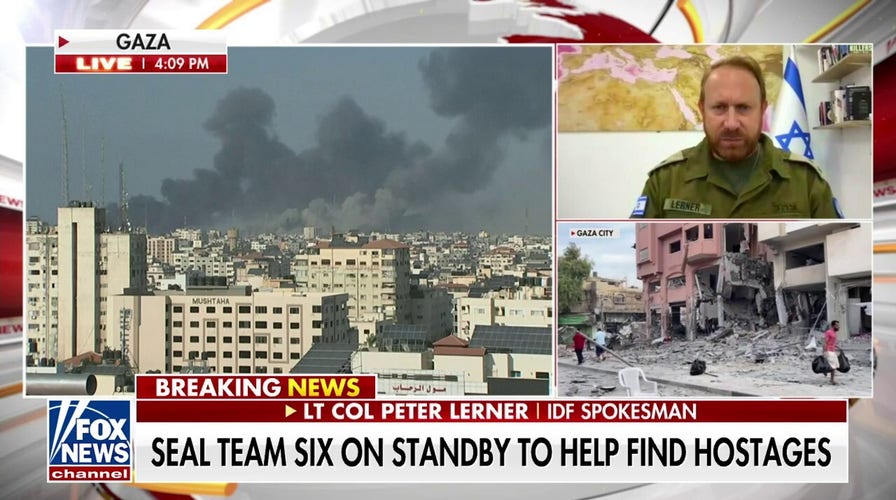 Video
We're making sure Hamas can never do this to us again: IDF spokesman
Lt. Col. Peter Lerner joins 'America's Newsroom' to discuss the Israel Defense Forces' response to the attacks from Hamas. 
A Israeli military spokesperson told Fox News on Wednesday that "everything labeled Hamas is a target" ahead of an expected ground invasion of the Gaza Strip.
Israel Defense Forces Lt. Col. Peter Lerner, speaking on "America's Newsroom," said, "Now what we are doing is taking the fight to Hamas. We are preparing ourselves, we are making sure that Hamas can never, ever do this to us again."
"There are many forces accumulated now around the Gaza Strip," he continued. "We are conducting extensive strikes against the Hamas terrorist organization, their command and control positions, their infrastructure, their launching sites. Everything that is labeled Hamas is a target. They can never be permitted to conduct these attacks against us again."
Lerner also said Israel is "united" in its defense against Hamas and feels "very emboldened and strengthened" by the support of the international community, including allies such as the United States.
LIVE UPDATES: ISRAEL AT WAR WITH HAMAS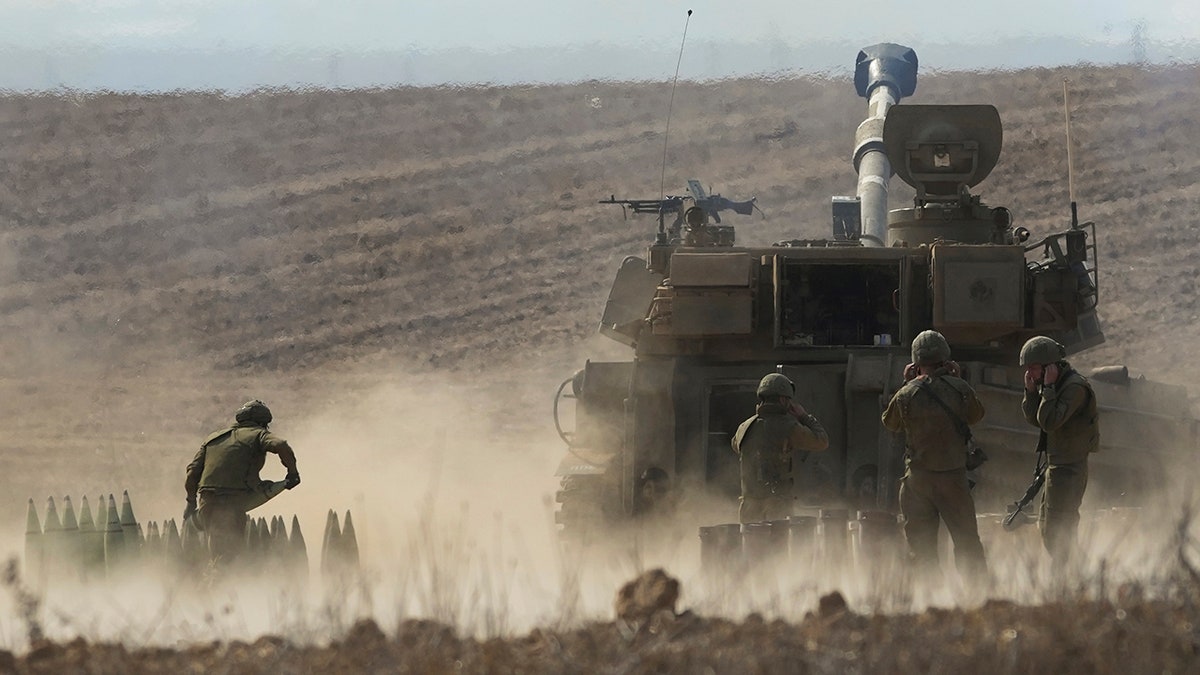 An Israeli mobile artillery unit fired a shell from southern Israel towards the Gaza Strip, in a position a near the Israel Gaza border on Wednesday. (AP/Erik Marmor)
"We have to make sure Hamas are held accountable for their actions, we demand that they release the captives, the hostages, they have to do it now, and they will bear the consequences of their actions in any case," he also said.
Meanwhile, Gaza's only power plant ran out of fuel Wednesday afternoon, forcing it to shut down after Israel cut off supplies, its Energy Ministry said. That leaves only generators to power the territory — but they also run on fuel that is in short supply.
As of Wednesday, more than 1,200 people – including 155 Israeli soldiers – have been killed in Israel since Hamas started attacking the country over the weekend, the Israeli military says.
ISRAEL RESPONDS TO HEZBOLLAH ATTACK FROM LEBANON DEPLOYING 'TENS OF THOUSANDS' TO NORTHERN BORDER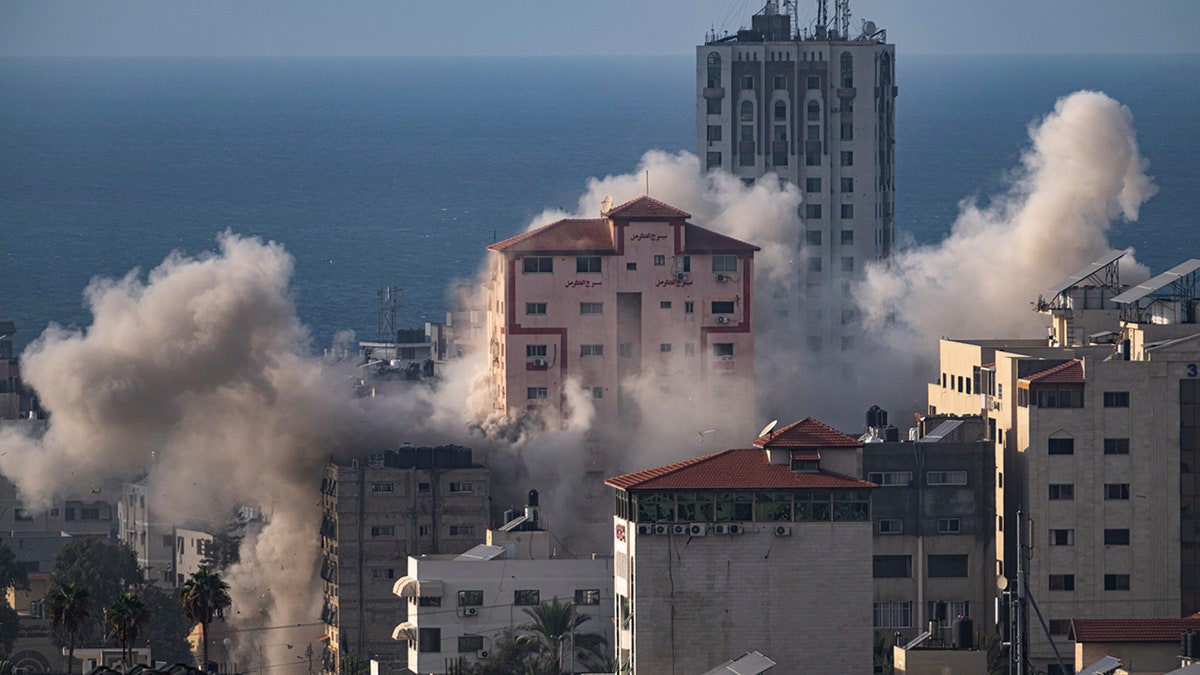 Smoke rises following an Israeli airstrike in Gaza City on Wednesday. (AP/Fatima Shbair)
In Gaza, around 1,055 people have been confirmed dead there, the Palestinian Ministry of Health announced.
Israel has mobilized 360,000 reservists and appears increasingly likely to launch a ground offensive into Gaza.
Israel's defense minister also told soldiers near the country's border with Gaza on Tuesday that he has "removed every restriction" and "we will eliminate anyone who fights us" ahead of the expected ground operation on the Hamas-controlled territory.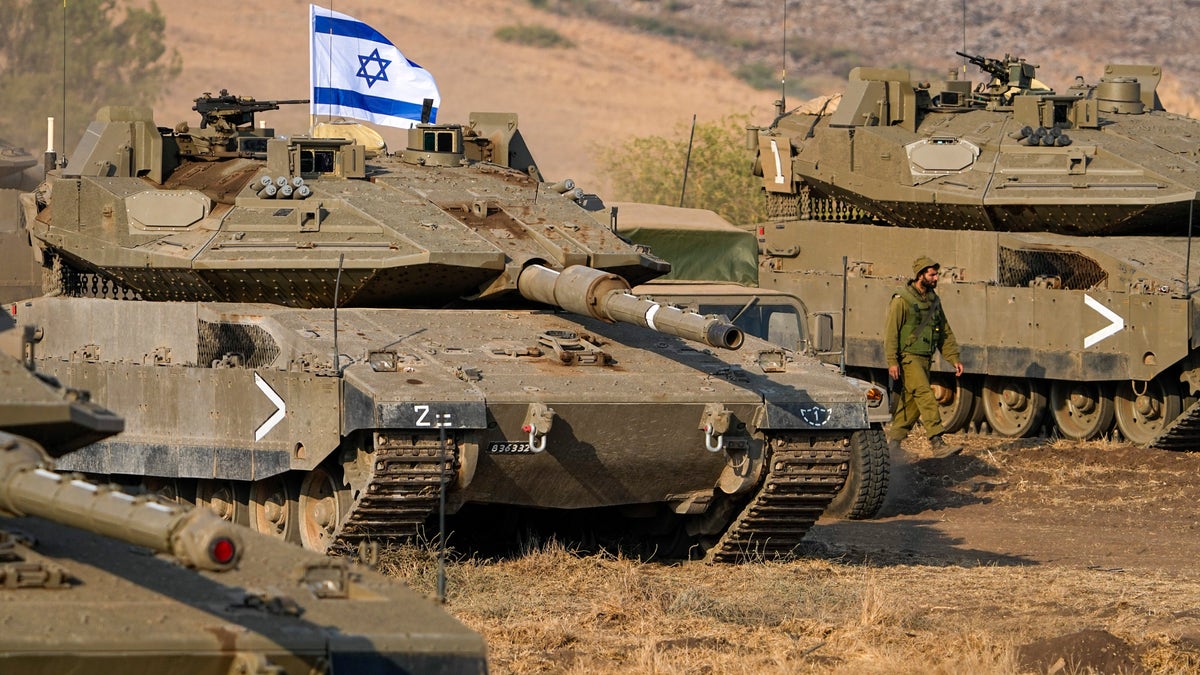 Israeli tanks are stationed near the border with Lebanon on Wednesday. Lebanon's state-run National News Agency says Israeli shelling of southern Lebanese villages has wounded three civilians and damaged about 10 homes. The Israeli shelling came after the militant group Hezbollah fired an anti-tank missile at an Israeli army position. (AP/Ariel Schalit)
CLICK HERE TO GET THE FOX NEWS APP
"We will not allow a reality in which Israeli children are murdered," Gallant said in a meeting, according to The Associated Press. "I have removed every restriction — we will eliminate anyone who fights us, and use every measure at our disposal."
The Associated Press contributed to this report.
Greg Norman is a reporter at Fox News Digital.